There are many benefits that go along with living in Mississauga, one of the largest cities in Ontario. However, you are going to have to pay for them. This is because Mississauga is not only one of the most expensive places to live in Canada but in all of North America.
Learn about how Ontario residents are struggling with payday loans, click here.
While some people make enough or have enough to afford these high costs, others struggle and need to borrow money. Most consumers are able to gain access to decent loans, but it's also common some consumers to get stuck with expensive, strict and sometimes predatory payday loans. Payday loans are same day loans typically for the amount of $1000 or less. They often come with large interest rates, are easy to get, and often need to be paid back by your next payday. They are primarily used when someone needs a bit of cash to hold them over until their next payday.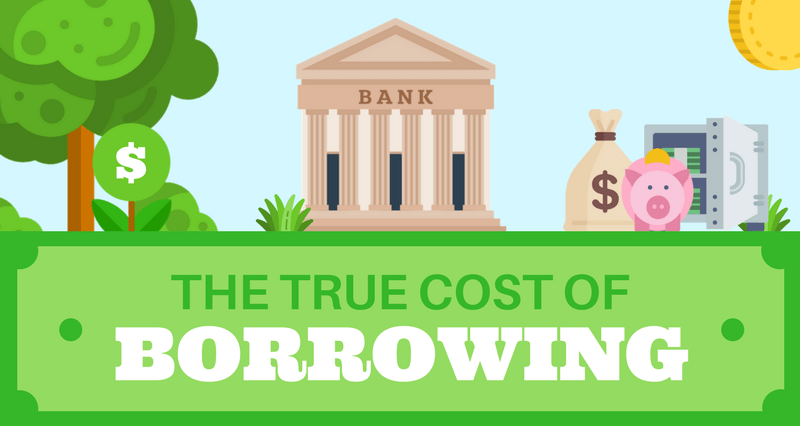 Do you what the true cost of borrowing is? Find out here.
What is the Payday Loan Cycle?
While not all payday loans are bad, many can get people stuck in the payday loan cycle of debt. The payday loan cycle of debt is when someone gets stuck in a constant cycle of having to get a new payday loan to pay off their last one. The cycle begins when a person has some sort of financial emergency and needs quick access to cash. With no other type of assistance being as fast or easy as a payday loan, they go out and get one.
However, because of the interest rate, the short repayment period, and any additional financial issues, it's next to impossible to completely recover by your next payday. Because you cannot afford to pay back this loan, you take out another one to pay it back. The cycle continues and consumers get stuck in it for months or even years, which is extremely problematic for your finances and credit.
So just how do you get out of this loan cycle of debt if you find yourself in it? Well, there are a few different options you have and the one you try will depend on your unique situation and needs. You can:
Consolidate your debt to take advantage of a more manageable interest rate

Seek the help of a credit counselling organization

Consider entering a debt management program

Ask your friends or family for a loan to pay off your payday loans
These options can help you break free from the payday loan cycle of debt and get back on track.

Check out this infographic for more information about the payday loan cycle.
The Warning Signs of Predatory Lenders
Not all payday loans are bad, but there is a better chance of them being predatory than just a standard loan. Predatory loans exist to take advantage of the borrower and provide as much money as quickly as possible to the lender. Some warning signs of predatory lenders in Mississauga include:
Large interest rates

Unexplained fees or charges

Asking for upfront payment or "

loan insurance

"

Rushed approval or looking to speed up the process

Making large promises or exuberant claims
Remember, it's not always easy to see if a loan is predatory right from the start, so be sure to take time and evaluate any loan and all of its terms and conditions. If something seems too good to be true or simply makes you feel uneasy, it is a good idea to listen to your feeling and steer clear of it.
When it comes to payday loans, it's important to know your rights.
What are Some Payday Loan Alternatives in Mississauga?
While many people continue to utilize payday loans, they rarely make sense in anything but extreme cases. Instead, there are plenty of alternatives to payday loans that are cheaper, less predatory and just as easy to get most of the time. Some of these payday loan alternatives include:
A standard installment loan

Borrowing from friends and family

Credit cards (aren't much better, but generally will have better rates)

Vehicle title loans if you own your vehicle

HELOC or second mortgage if you have a decent amount of equity in your home
Now, this isn't saying to not get a payday loan if it is your only available option, just that there are usually better ways for you to secure the money that you need. Any of these options are a good one, and will likely save you money in the long run.
Payday Loans Alternatives to Meet Your Needs
While a payday loan can be the right option in certain situations, there is almost always a better alternative. If you want to learn more about payday loans and their alternatives or seek out a quality lender in your area, don't hesitate to reach out to Loans Canada.
Posted by
Kale Havervold
After dipping his toes into freelance writing while still enrolled in school, Kale decided to pursue freelance writing as his career after earning his...