Ontario is one of the most popular but expensive provinces in Canada, especially when it comes to the average cost of living in a metropolitan area like London. High living expenses can lead to debt, bad credit, and other financial issues for many residents, including yourself.
That said, financial problems can also be attributed to a range of habits and occurrences. Either way, having unhealthy finances can leave you with a serious lack of options when it comes to the credit products that you qualify for. If that's the case, one of your remaining choices may be a payday loan.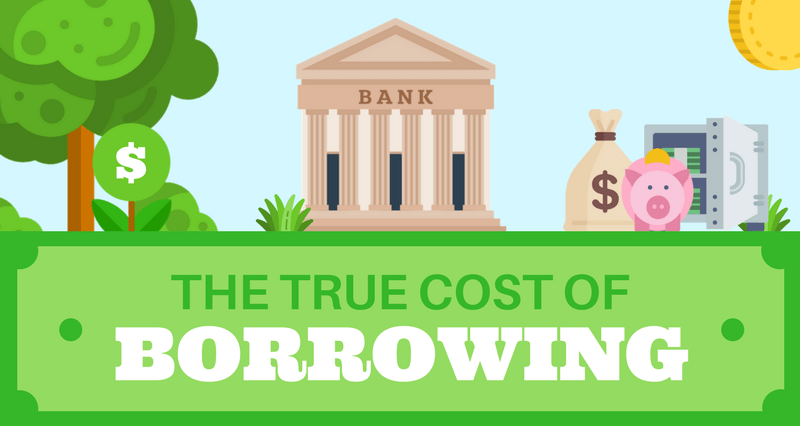 Do you know what the true cost of borrowing is? Find out here.
Payday Loans vs. Personal Loans
Depending on where you apply, many Canadian lenders will offer several loan types, any of which can serve a different purpose. For instance, a mortgage is meant to help you purchase a home over time. The same concept applies to a vehicle loan.
However, there are a few loan types can are simply lump sums of liquid cash, which you can use to finance anything you want. Two of the most commonly seen are the payday loan and the personal loan. Although both of these loans involve similar application procedures, they contrast significantly when it comes to their overall costs and repayment options.
Debtors in Ontario can't seem to break the cycle of debt, find out why.
Payday Loans
Found through specialty lenders both online and on the streets of Ontario, payday loans are typically small sums of $100 – $1,500, though some lender can offer more. They are appealing because candidates with low financial strength and bad credit have an easier time qualifying than they would with a standard lender, like a bank or private company.
In fact, the requirements for approval are quite minimal. All you need to qualify is a source of steady employment, an active bank account, proof of your residency, and to be at least Ontario's age of majority. Once approved, the loan is usually deposited directly into your account within 24 – 48 hours.
Perhaps the biggest downside to these loans is the repayment process itself, mainly because payday loans come with extremely high-interest rates and additional fees, all of which must be paid after 14 days maximum. On the due date, the full loan cost will most likely be debited automatically. If your funds are insufficient, a penalty will be applied. This can lead to a lot of financial issues if your loan is not handled responsibly.
Since there is a relatively high level of risk involved, a payday loan may only be an appropriate choice when you:
Need a fast solution to a small financial emergency that you're experiencing.

Can comfortably afford all costs associated with the loan (within 14 days).

Have researched your lender to make sure they are not a predatory business or scam artist.

Are restricted from cheaper and more practical credit products due to low financial health.

Take a look at this infographic for information about the payday loan cycle of debt.
Personal Loans
Like a payday loan, the average personal loan is a lump sum of liquid money that's deposited in your bank account soon after your application is approved. Anything you borrow must also be repaid within a certain time frame, including your lender's interest rate and several administrative fees.
That said, the similarities all but end there. For instance, one of the best aspects of a personal loan is that most lenders will allow you to divide your debt up in accordance with your financial preferences, potentially making the loan more budget-friendly. Depending on where you apply and how much you borrow, a personal loan can even be paid off over a number of years.
Although qualifying can be harder than a payday loan (especially with a prime lender), having a good income, high credit score, and low outstanding debt can help you secure a larger personal loan with a better rate and more adjustable payment plan.
Nonetheless, a personal loan is not necessarily a safer idea than a payday loan because your debt can be drawn out longer, possibly costing you more in the long run. If you don't manage your payments responsibly, you can fall into unwanted debt and eventually some significant financial damage.
When applying for a personal loan, make sure you avoid these application mistakes.
While personal loans aren't without their risks, they can be more practical and larger than the average payday loan, making them a better choice when you:
Have big one-time purchases to make (new furniture, appliances, etc.)

Have experienced a fire, flood, or another significant home emergency

Have had an accident, breakdown, or another vehicle-related emergency

Are going on vacation or dealing with unexpected travel costs

Are paying for books, tuition, or other educational costs

Are trying to pay down a bunch of high-interest debt

Are making home repairs, additions, or renovations

Can follow your payment plan responsibly and afford all associated costs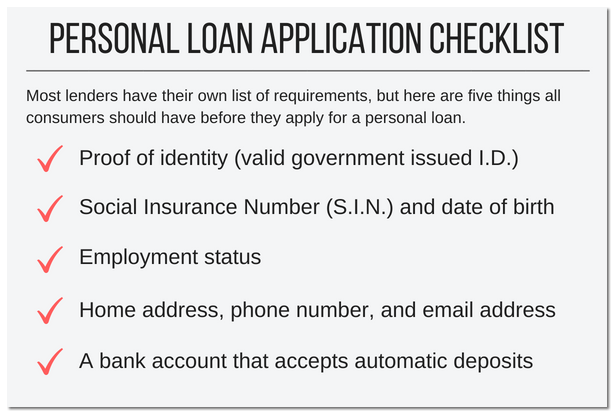 Payday Loan Rules in Ontario
If you do, for whatever reason, need to apply for a payday loan in London, it's important to do advanced research and learn about where your money could be coming from.
As mentioned, predatory lending and scamming are possibilities when it comes to certain credit products, particularly payday loans. So, it's better to proceed with caution and be certain that your supposed lender is following the rules that have been set by the provincial and federal governments.
To operate legally in Ontario, payday loan lenders must:
Display all associated costs through advertising and product contracts

Hold a valid business license and other confirmable credentials

Give you at least 2 business days to cancel your loan (free of charge)
A legal lender cannot:
Extend or rollover a loan (grant you another loan before your first is fully paid)

Ask you to sign a wage transfer form

Contact you for payment outside of designated hours

Contact anyone you know to inform them of your loan or to collect payment

Use aggressive or disrespectful tactics to collect payment

Offer you a 100% guarantee of approval

Demand "loan insurance" or another form of payment before your loan has been approved and deposited
If you have a suspicious feeling about a website or organization claiming to be a lender of any kind, it's a safer idea to avoid them and maybe even report their activity to the Ontario authorities. Never give any of your personal or financial information away until you've confirmed that they are a lawful source with a good reputation.
10 questions you need to ask before getting a payday loan, click here.
Debt Relief for Payday Loans
Despite extensions and rollovers not being permitted in Ontario, payday loans can still lead to some severe debt if you rely too heavily on them and don't plan properly for the high costs involved. If you're experiencing a similar problem at the moment, it's best to act quickly and not let the situation drag out for longer than it has to.
While debt is easier to generate than it is to get rid of, there are plenty of relief methods, products and programs available in London, such as:
Borrowing from friends or family

Finding a secondary source of employment

Applying for a debt consolidation loan

Entering credit counselling and/or a debt consolidation program

Offering a debt settlement to your lenders

Filing a consumer proposal

Declaring personal bankruptcy
Note: Though payday loan debt can be eligible for coverage via consumer proposal or bankruptcy, those are the two most drastic and legally binding debt relief procedures you can choose. They are also likely to have the heaviest negative impact on your financial health. Only consider filing a consumer proposal or declaring bankruptcy if you've talked to an expert and determined that it is your only viable debt relief option.
Payday Loan Alternatives
If you've learned all you can about payday loans and come to the conclusion that they are not the right financial solution for you, there are also several alternatives you can look into. However, each of these choices has its own list of benefits and drawbacks, so make sure you once again consult the advice of an expert before you decide.
If you've decided to avoid payday loans, you can also try the following:
Withdrawing from a

home equity loan

or HELOC

Using a debit card, credit card or personal line of credit

Secured credit card (if you don't qualify for traditional cards)

Secured loans (if you have collateral to offer)

Guarantor loan (if you have a cosigner)

Bad credit installment loan

Vehicle title loans
Want More Payday Loan Information?
If you'd like more information about, are trying to recover from, or are looking to avoid payday loans altogether, don't be afraid to contact Loans Canada. We're confident that we can help you find the best solution for your financial situation. Simply call us today or check out our website!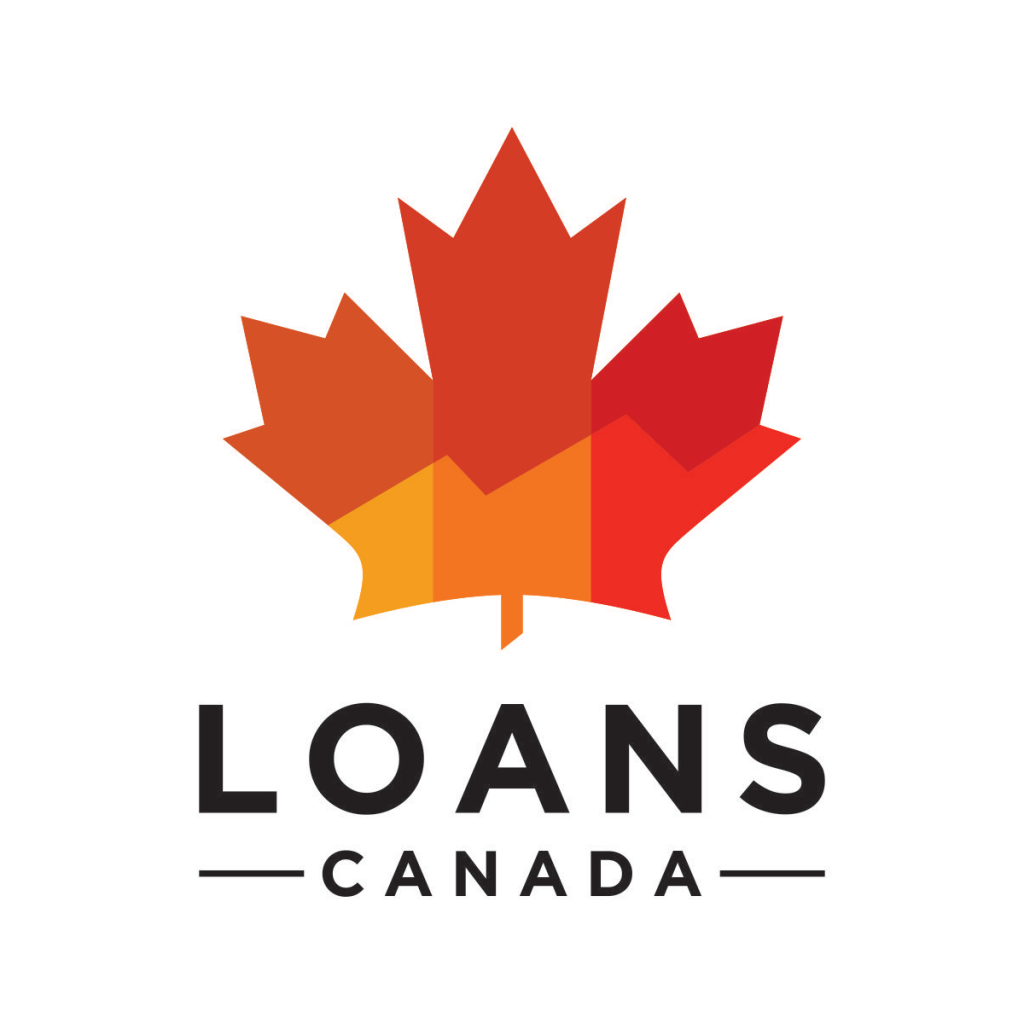 Posted by
Bryan Daly
Bryan completed the Cinema, Video, and Communications program in Dawson College and holds a Bachelor's Degree in English Literature & Creative Writing from Concordia University. Bryan covers a wide range of topics for Loans Canada, including cred...