Whether you're living in Red Deer or any other city in Alberta, chances are your expenses often run pretty high. Luckily enough, the province's minimum wage climbed to $15/hour last year and is now the highest in the country, meaning you have the potential to make a decent living. That said, you might not want to use your cash or credit cards to cover every single cost that comes your way.
If that's something you'd prefer, it might be time to look getting a personal loan. Curious to know what this type of loan even is and how you can go about applying for one? Keep reading to find out.
Don't want a personal loan? Check out these other loan types for credit users.
Why Not Use My Credit Card?
Depending on the size of the expense you're trying to cover and how healthy your finances look, you might simply be able to use your credit card, which can come with plenty of benefits. Then again, a personal loan can also be beneficial for your financial profile in many ways.
Click here to learn the difference between a balance transfer and a personal loan.
If you're not the most seasoned credit user, however, distinguishing between these two credit products can be somewhat confusing. Don't worry, we'll give you a basic rundown so you'll have an easier time deciding which one best suits your needs.
Credit Card
A credit card qualifies as "revolving" credit, meaning you'll be approved for a specific credit limit that you can borrow from and make repayments toward whenever necessary. This can be advantageous because you'll only pay interest on the amount you've borrowed. You're even allowed to make more than one payment per month, which some traditional loans don't allow for without a prepayment penalty being applied. In addition, many credit cards come with perks, such as roadside assistance, travel insurance, and cash-back dollars.
Look at this article if you're having trouble choosing the right credit card.
However, due to their convenience, it's important to avoid overusing your credit cards, as doing so can lead to some pretty bad debt issues under the wrong circumstances. Many borrowers don't even realize how much credit card debt they've racked up until they look at their monthly statement.
Personal Loan
A personal loan is considered "closed" credit. Rather than having a revolving credit limit, a predetermined amount of cash would be deposited directly into your bank account. Beforehand, you and your lender will agree upon a specific schedule, wherein you'll pay back your loan through installments with interest. While most lenders will give you a fixed interest rate throughout your payment plan (your interest payments won't increase over time), others may offer variable rates, potentially giving you lower payments when Canada's prime rate drops.
With a closed amount of credit, you can calculate exactly how much you'll pay for your personal loan by the end of your payment plan, helping you adjust your budget accordingly. It also adds a variety to the accounts listed on your credit report, which is good for your credit score (as long as you're making payments on time and in full).
Needless to say, if you're going to take on the responsibility of a personal loan, you must first consider all your other daily expenses and make sure you're only borrowing what you can afford.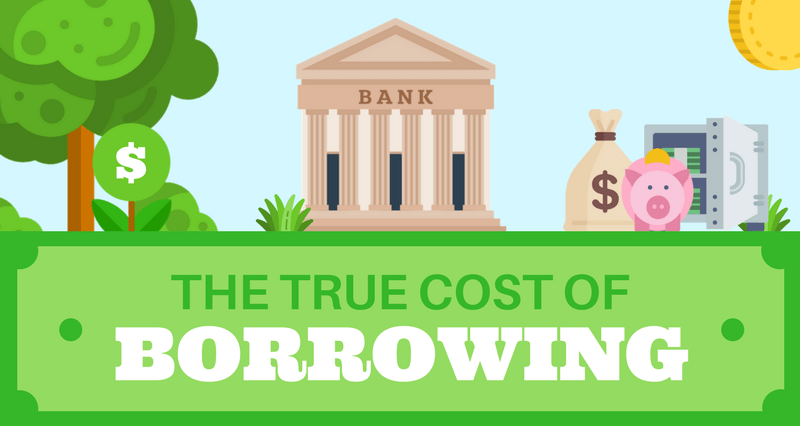 Do you know what the true cost of borrowing is? Find out here.
How Much Money Can I Be Approved For?
Another big difference between a personal loan and a credit card is that the approval process can be a bit more complicated. With a credit card, you'll generally just need to fill out a standard application form. If your finances look healthy enough, it shouldn't be too hard to get approved.
Watch out for these credit card mistakes!
A personal loan, on the other hand, can be a significant amount of money for a lender to shell out. If you pose too much of a defaulting risk, they could lose a lot by approving you. They must, therefore, confirm that your financial ability is sufficient before they can take you on as a client.
Factors a Lender Might Examine
Every lender's approval process is going to vary slightly. Banks and credit unions, for example, typically have more strict regulations for their borrowers, wherein having a credit score below 600 – 650 or a low income can lead to your application being denied. Then again, alternative, private, and bad credit lenders may have easier restrictions to pass but may charge higher interest rates due to the added risk of taking on a client with worse financial strength.
It's best to do lots of research and compare lenders before you choose one. That said, the majority of lenders simply need to determine that you're "creditworthy", meaning you're likely to make all your payments as agreed.
So, they'll usually examine certain personal and financial factors, such as your:
Home province and address

Employment history

Gross monthly/yearly income

Bank statements and paychecks

Current pending debts

Social Insurance Number (SIN)

Credit report and credit score
Increasing Your Approval Odds and Loan Amount
While there are plenty of lenders across Alberta that can approve you with low financial strength and less-than-perfect credit, as we mentioned, they often charge higher interest rates, costing you more in the long run. In addition, payment plans may be less flexible. Any deviation from your contract would be met with a hefty penalty.
Shopping for low interest rates? Read this first.
Therefore, when you can, it's good to get your finances in the best condition possible before you actually apply. Not only would a better income and decent credit make it easier for you to secure a personal loan, but such improvements can also earn you a larger amount of money, more negotiating power, and a more affordable interest rate.
For better odds all around, try some of these tactics:
Pay off any high-interest debt

Take on extra hours at work or find a second job

Automate your payments and savings

Offer collateral/security (car, house, etc.)

Ask a trusted friend or family member to act as a cosigner
Check out this infographic for a more detailed look at how credit scores are calculated.
How Are My Personal Loan and Credit Score Related?
Another way to earn better approval results is by maintaining a good credit score. As we said, some prime lenders may not accept a credit score that's within (or under) the 600 – 650 range. This is because a good score (650 – 900) is typically a sign that you'll make payments responsibly. Although credit improvement isn't the easiest thing to do, it will certainly go a long way toward saving you money and making you more creditworthy.
Take a look at these ways of improving your credit score:
Choose a legitimate lender that reports client activity to Canada's credit bureaus

Make proper payments for all your other active credit products

Apply for a secured credit card (if you don't qualify for a regular one)

Apply for a

guarantor loan

(no credit check involved)

Regularly monitor your credit report for errors, fraud, or signs of identity theft
Do you think you're a victim of identity theft? Find out here.
Using Your Personal Loan to Improve Your Credit
Another great thing about applying with a lender that reports your progress to Equifax and/or TransUnion is that every good payment you make will increase your credit score.
As an example, let's look at the situation in reverse and say you were to be approved for a bad credit personal loan. Yes, your payments would be more expensive because of your higher interest rate. There's also more risk involved if you offer collateral or a cosigner. Nonetheless, if you make every payment as agreed, your credit score could potentially rise to the point where a prime lender would approve you at a lower rate. In addition, whatever security you promised will be safe from any collection processes.
Take a look at this list of 20 ways to secure a loan.
What Other Expenses Can a Personal Loan Cover?
Assuming you're approved for the amount you're requesting, pretty much any cost that comes your way. Remember, a personal loan is cash that's generally deposited directly into your bank account, although some lenders will also give you the option of receiving your loan via cheque or Interac e-Transfer.
As long as you can afford your payments (plus interest and fees), you should have no problem paying for:
Rent, groceries, and other living costs

Your tuition, books, or other school supplies

Repairs, gas, insurance, and other vehicle costs

A renovation or other home improvement

New appliances or furniture

Paying your taxes (income, property, school, etc.)
Searching for the best personal loans in 2019? Read this before you apply.
Looking for the Right Personal Loan?
If so, why not let Loans Canada be your guide? Whether you need a personal loan in Red Deer or anywhere else in Alberta, rest assured that our network is here to help. Contact us today for more information or apply below when you're ready to get started!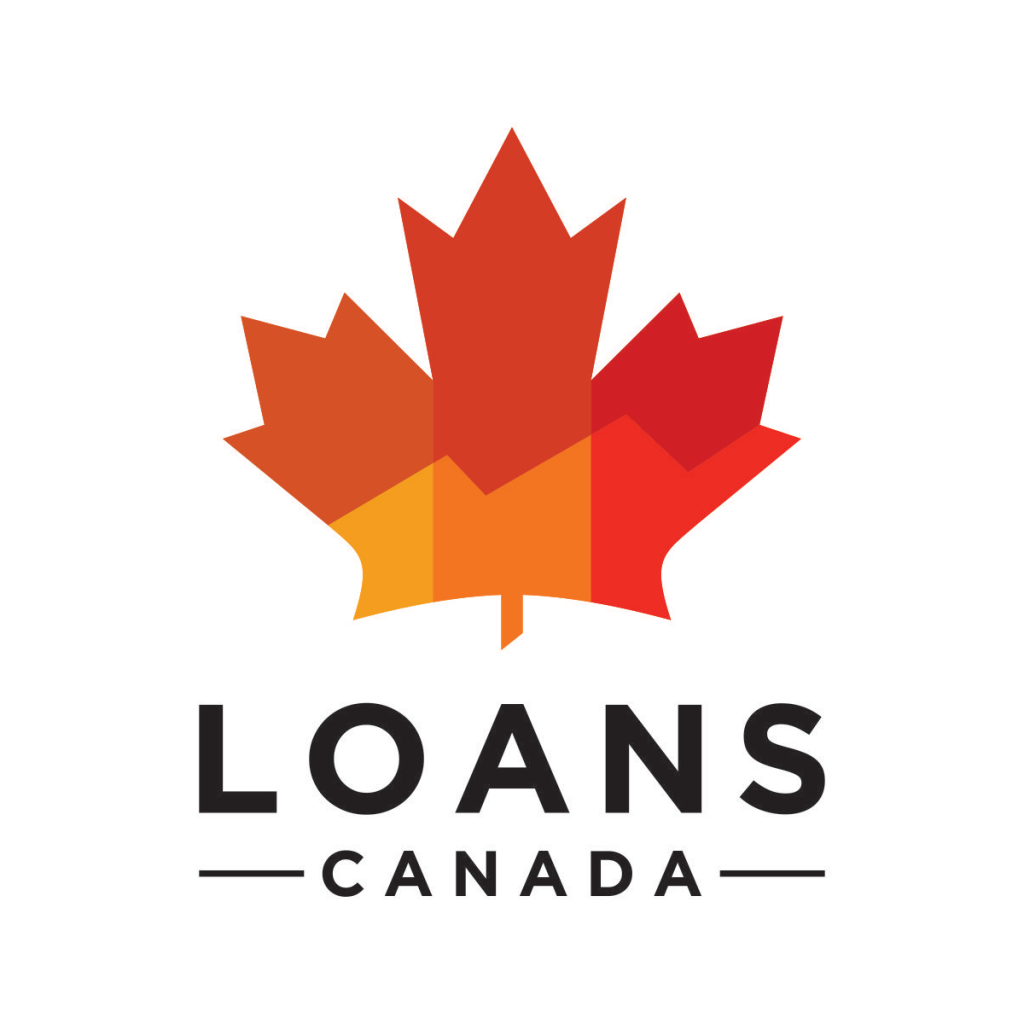 Posted by
Bryan Daly
Bryan completed the Cinema, Video, and Communications program in Dawson College and holds a Bachelor's Degree in English Literature & Creative Wri...