Second Chance Installment Loans
Is your credit less than stellar but you really want to work on improving it? Are you determined to not let your bad credit hold you back? Are you looking for a second chance to help you get back on track? If you answered yes to any of these questions then a second chance installment loan might be exactly what you've been looking for and exactly what you need to turn your financial life around.
Finding a loan that best suits your current financial issues can seem like an impossible task, most banks and institutional lenders just aren't willing to work with credit constrained individuals these days. This is exactly why finding the right lender should be your number one goal, a lender can and will be the difference between being approved and being rejected. A second chance loan will not only give you the money you need, it can help you build your credit and improve your overall financial health.
What is a Second Chance Loan?
Second chance loans are for credit constrained Canadians who need help with their finances. No one is perfect and no one's finances are perfect. But we still believe that all Canadians deserve access to affordable and safe financing, no matter what their financial pasts look like.
Second chance loans offer those who have made mistakes with their money in the past another chance to correct those mistakes. Banks and other institutional lenders focus mainly on a potential borrower's credit score, this of course makes it very hard for anyone with a low credit score to get approved for the loan they need. Private lenders who are willing to offer second chance loans to those who need them focus at other criteria and more often than not don't even pull a person's credit history.
Your ability to make the monthly payments necessary to pay off your loan in full is one of the most important factors, if not the most important for second chance lenders. So if you have the ability to make monthly payments on time then a second chance loan might be the exact help you've been looking for.
How do I Apply for a Second Chance Installment loan?
First you must find a reputable lender who offers second chance installment loans to people with less than great credit histories. While this might take a while it's not as hard as you might think it is. Here's what to do:
You'll have to start by doing some research.
Avoid payday lenders at all costs (this might take some extra work as payday lenders love to exploit those who feel like they need a second chance.)
Ask lots of questions and don't be afraid to walk away.
Look for a lender who's application is online (this will make the whole process quick and easy)
Finally, only settle for a lender who you feel comfortable working with
Once you've chosen the best lender for you and your financial situation you should get in contact with them and then fill out their application as soon as possible. The sooner you start the process the sooner you'll get the loan you need and be able to start your journey towards a better financial future.
How Long Will I Have to pay it Back?
It all depends on the lender you choose to work with and the terms you agree upon. Most lenders and most loans are different, that's why it's very important that you choose a lender who offers the type of loan you're looking for. The great thing about most second chance loans is that they're almost always installment loans. What this means is that you'll only have to make one easy to afford payment a month (until your loan is paid off completely). The amount you owe each month will be a set number so you'll always know how much you need to save and be able to easily budget for it. As a rule of thumb, if you require a larger loan you should expect a slightly higher monthly payment and a longer loan term. But if you only require a small loan you're monthly payment will be lower and you'll be able to pay off your loan in a shorter amount of time.
Get Your Second Chance Today!
Today could be the day you finally take back control of your finances and get the second chance you deserve. Apply for an installment loan from Loans Canada and avoid rejection from banks, predatory lenders and high interest credit card debt. The process is quick and easy to follow. So, what's stopping you from getting the loan you want and the second chance you deserve?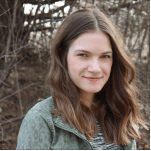 Posted by
Caitlin Wood
in
Loans
Caitlin graduated from Dawson College in 2009 and completed her Art History degree from Concordia University in 2013. She started working as a freelance writer for Loans Canada right after University, eventually working her way up to Chief Content Editor. Her work has led to a large expansion of the company's content department and she manages a staff of talented writers who are passionate about educating Canadian consumers about credit, debt, and all things personal finance. With over five ...
---