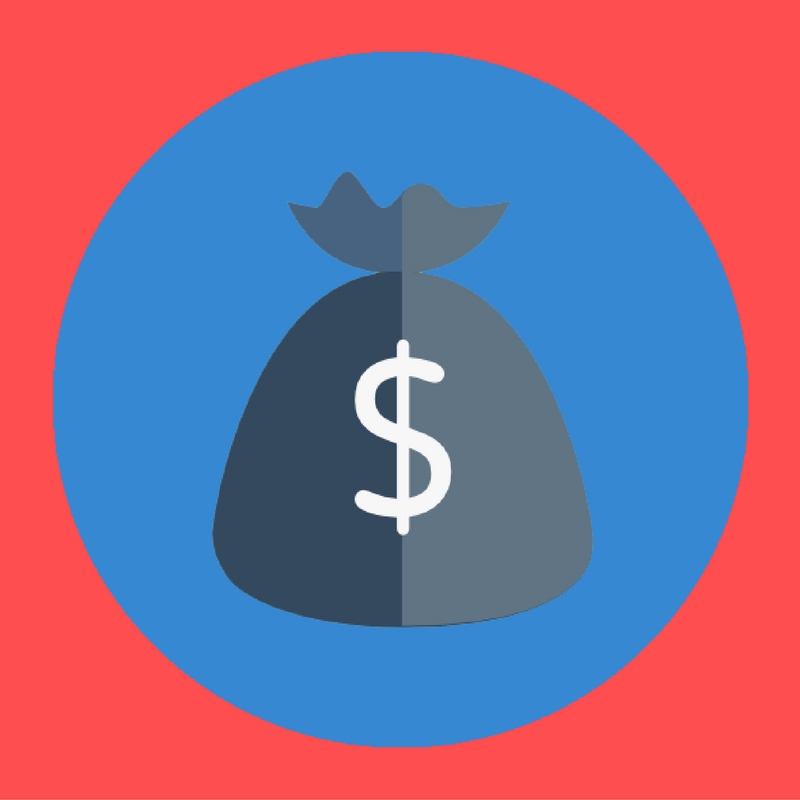 Instant Loan Approval? Is it Possible if You Have Bad Credit?
Simply put, instant loan approval is not possible and in fact, we can't emphasize enough that if a lender of any kind offers you a loan right away, or guarantees your approval for a loan, they are more than likely trying to scam you. The reason why instant approval isn't feasible is because lenders need to perform a certain amount of due diligence. This means they need to verify your identity and determine the level of risk they'll be taking on if they lend to you. While there are countless lenders out there who want to help you gain access to the funding you need, they also need to guarantee, as much as possible, that you'll be a responsible borrower.
The good news, on the other hand, is that quick approval is absolutely possible, especially for anyone looking for a small short term loan. Fast loan approval is dependent on both the lender and the borrower. Some lenders are old school, they like to conduct their business in brick and mortar offices with multiple meetings and lots of paperwork. While there is nothing wrong with these type of lenders, they process their applications much slower than newer lenders. New online lenders are changing the lending industry. They can verify your identity digitally and use sophisticated technology to measure the probability of a borrower paying back their loan. It's this new approach to lending that allows for quick approval which means you'll have access to the money you need as soon as possible.
How to Qualify Quickly for a Short Term Loan
As we discussed above, fast approval for a loan depends greatly on both the lender and the borrower. As the borrower, there are many steps you can take to guarantee that your loan is approved as quickly as possible. Let's take a look at what lenders are looking for when it comes to quick approval.
Learn how to qualify for a personal loan in Canada, here.
Fully Fill Out the Application
If you don't fill out the original loan application properly the first time, it will only delay your approval. The lender will more than likely need to get in contact with you, which could add days onto the process. Filling out the application fully the first time around is one of the best steps you can take to guarantee your quick approval.
Cooperation and the Willingness to Work Together
For a lender to approve you, they are going to need you to answer a lot of questions and provide them with all the appropriate documents and paperwork. If you want to get approved right away, you'll need to make sure you fulfill their needs quickly and properly. Answer your phone, check your emails regularly and produce the needed documentation as soon as possible. The quicker you work, the quicker your lender is able to approve you.
Be Honest and Realistic About Your Financial Situation
Lying about your financial situation, your job, or anything at all could jeopardize your loan approval and draw out the process. Most lenders want to help you get the money you need, but they also need to know the truth about your finances.
For more information on quick cash loans in Canada, click here.
Can I Apply for a Short Term Loan if I Have Bad Credit?
When is comes to new online lenders, bad credit is no longer an issue as there are countless loan companies that do not perform credit checks. As the lending industry changes and evolves, credit reports and credit scores have become less and less important. The reason for this is because lenders realize that past financial issues, that have greatly affected a borrower's credit score, don't necessarily mean that the borrower can't handle a loan now.
There are plenty of new ways for lenders to verify creditworthiness that doesn't involve performing a credit check (read this for to learn more about bad credit loans). Many lenders ask for proof of income, references, and bank account verification. This will obviously depend on the lender you're looking to work with, but loan approval no longer relies so heavily on excellent credit.
How Can a Short Term Loan Help You?
Short-term fast approval loans are great for a variety of situations, including but not limited to:
Vehicle-related costs or emergencies

Medical issues

To cover the cost of an unexpected trip

To pay for property damage

Cover the cost of rent

To help break the payday loan cycle
Whatever your financial needs are, a short term loan can help you get back on track, cover the costs of most types of emergencies, prevent you from having to take on a payday loan and even help you improve your overall financial health.
Canada's Best Payday Loan Alternative
One of the biggest benefits of a short term loan with quick approval is that it can help you avoid getting trapped in the payday loan cycle. The payday loan industry preys upon those in desperate financial situations. They provide instant access to cash but, more often than not, the consequences are severe. Because of the high-interest rates, borrowers who take on payday loans often have to take out another one on their next payday, just to cover the previous one. This is the payday loan cycle.
Short term loans from online lenders often have approval times that are just as short as payday loans, but with significantly more manageable repayment plans. With a short term loan:
Typically no credit check will be performed

You'll have a personalized repayment plan

Your term will be anywhere from 4 to 24 months

You'll be able to cover the costs of any financial issue or emergency
Looking for more information on the payday loan cycle?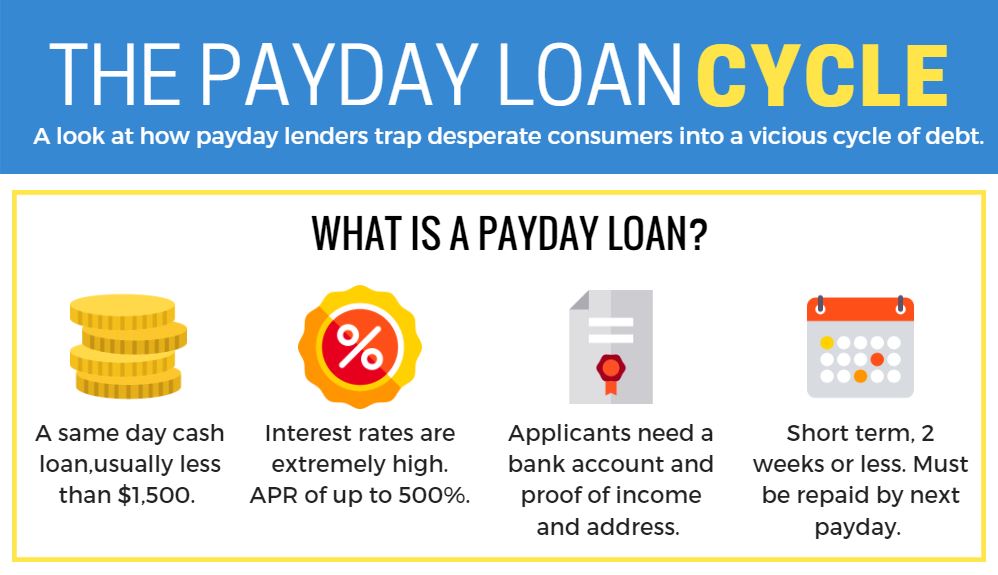 Check out this infographic.
Get Approved Right Away
While having good credit and enough savings to cover any emergency that's thrown your way are two things we couldn't recommend enough, we also understand that life is not always that easy. Sometimes issues pop up out of nowhere and with a short term loan from Loans Canada you'll be able to handle whatever financial issues come your way.