Loans, Credit, Mortgages and Financing in Winnipeg
By

Caitlin in Geo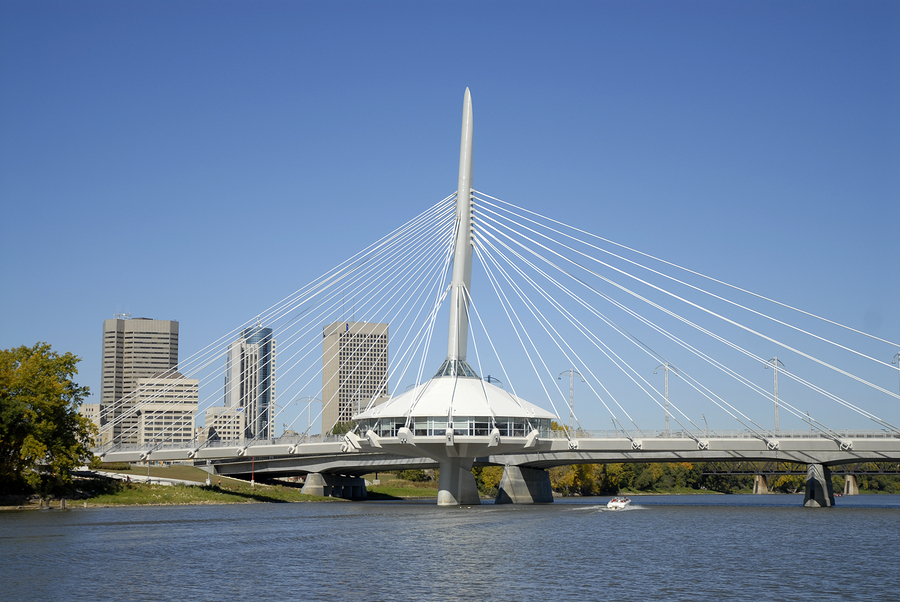 Winnipeg is a culturally diverse artistic bustling city. It's home to over half of the provinces population and has the highest percentage of both Filipino and Aboriginal people in any municipality or major city in Canada. Winnipeg is also the "Gateway to the West"; it is a major railway and transportation hub and has an extremely diverse economy. Long before European contact the region was a trading center for the aboriginal peoples, French traders built the first fort in the region in 1738 and it was named Winnipeg after the words that the Western Cree used to describe the muddy waters of the earn by Lake Winnipeg.
Fun Facts
Winnipeg was the first city in the world to develop and implement 911 as an emergency number.
The inspiration for the beloved character Winnie the Pooh came from a bear owned by Winnipegger Lieutenant Harry Colebourne who named him after his hometown.
For 10 consecutive years Winnipeg held the title for the 'Slurpee Capital of the World'. The city consumed 400,000 Slurpees on a monthly basis.
Statistical Analysis
| | |
| --- | --- |
| Population | 709,300 |
| Average Family Income | 75,880 |
| Average Price of House | $274,541 |
| Provincial Income Tax | 10.8% on the first $31,000 of taxable income |
| | 12.75% on the next $36,000 |
| | 17.4% on the amount over $67,000 |
| Provincial Sales Tax | 8% |
| Unemployment Rate | 5.9% |
| Insolvency Rate | 1.9% |
Winnipeg Housing Market
The Winnipeg housing market is best described in one word, stable. There has been a slight increase in prices but nothing too drastic and the overall sales only fluctuate either way by less than one percent. Low mortgage rates, limited number of new build homes and the increase in migration will lead to an increase in prices for the next year or two.
How to be a Responsible Consumer
Protecting yourself from consumer fraud, credit scams and identity theft should always be a priority. By learning how to be a responsible and conscientious consumer you'll be able to arm yourself with the information you need.
Keep an Eye on Your Credit Report. Your credit report contains all your financial and personal information. Including your employment record, credit card use, previous and present debts and marital status, this is all extremely valuable information and you should always make sure it is up to date.
Maintain a Healthy Credit Score. Maintaining a healthy credit score will give you the financial freedom to pursue all your life goals. A high credit score will make applying for loans all the more easy and could potentially afford you more favourable interest rates.
Responsibly Manage Your Credit, Debts and Loans. Always pay your bills on time, especially credit card and loan payments. Only borrow money that you need and can afford to pay back. And If you're having difficulty keeping up with your bills get in contact with your lender or creditor right away.
Consumer Protection in Winnipeg
The Winnipeg Consumer Protection Office receives, facilitates and investigates all consumer related complaints, questions and inquires that any citizen of Winnipeg might have. Should you need assistance concerning a consumer issue get in contact with the Consumer Protection Office or visit the Consumer Protection section of the Government of Manitoba website.
Consumer Protection Office
258 Portage Avenue
Winnipeg, Manitoba R3C 0B6
Telephone: 204-945-3800
Toll Free: 1-800-782-0067
Fax: 204-945-0728
Email: consumers@gov.mb.ca
Website: www.gov.mb.ca/cca/cpo/index.html
Protecting Your Personal Information
Always keep all of your personal information private; never share more information than you need to. Keep an eye out for strange charges on your credit accounts or errors on your credit report. If you think you might be the victim of identity fraud or a credit scam get in contact with the two major Canadian credit reporting agencies (Equifax and TransUnion).
Equifax Canada Inc.
Toll-free: 1-800-465-7166
www.consumer.equifax.ca/home/en_ca
TransUnion of Canada
Toll-free: 1-800-663-9980
www.transunion.ca
---