Staying on Track with Debt Consolidation: A Yearly Break Down
When your debt load becomes too much to handle, debt consolidation is a great way to get back on track. But, just like any debt management tool, you need to stay focused and work towards your goal. When it comes to debt consolidation, preventing yourself from making the same mistake again should one of your top goals. Repeating the same spending patterns will only lead you into more debt.
The good news is that debt relief is completely attainable via a debt consolidation loan, you'll transfer or payoff all your high interest credit card, student loan or other debts with a lower interest personal loan. Then you'll work toward paying off that one loan instead of multiple different accounts.
Watch this video for all the ins and outs of debt consolidation.
The Road to Success
Most unsecured personal loans have a set term, this can be any amount of time but you typically can expect to get a 3 or 5 year term. This means you'll have a set amount of time to get your finances back on track. While everyone's debt relief journey is different, there are a few mile stones that you should be meeting at specific points. Here's a general break down of how to stay on track with your debt consolidation.
1 Month
Once you've been approved for a debt consolidation loan and you've consolidated all your high interest debts, it's time to start working toward becoming debt free. The first month may be hard, as you'll need to change your spending habits and learn to live without your credit cards. If you want your debt consolidation to be successful you'll need to prevent yourself from racking up anymore debt.
You may receive the advice to close down any credit cards or credit accounts that are not necessary and while this will prevent you from using them, closing down a credit account isn't always the best idea. Credit length, the amount of time your credit accounts have been active is an important factor in the calculation of your credit score. Therefore if you close down the accounts you've had for years, your credit score could take a serious hit.
Unfortunately if you know you'll be unable to stop yourself from using your credit cards you may want to consider closing them even though your credit score will be negatively affected. In the end it's a personal decision that you'll need to make for yourself.
Is debt consolidation an option when you have bad credit? Click here.
6 Months
At the 6 month mark you should (hopefully) start to notice the difference in your finances. You'll probably have more room in your budget and the stress of dealing with multiple credit accounts will more than likely have dissipated. It's around this time that you should start considering your savings:
Open up a savings account if you don't already have one.
Look at your budget and see if there's any extra money that you transfers to your savings on a monthly basis.
Set up an automatic transfer so you won't need to remember to save.
Putting aside that extra money will provide you with a financial buffer, just in case you ever have to face a personal or financial emergency.
Will A Debt Consolidation Loan Look Bad On Your Credit Report?
1 Year
After one year of spending responsibly and paying down your debts, you've probably noticed a huge difference in the way you look at debt and the way you approach money in general. This is great, it means that not only are you on your way to being debt free you're also positively affecting the way you handle your finances.
The one year mark is a great mile stone, one that you may be tempted to reward yourself for. We think rewards are great, in moderation. There's no reason why you shouldn't spend some of your hard earned money on yourself, just don't charge a huge purchase to your credit card that you can't afford to pay back with cash right away. Keep in mind that one purchase could lead to many and you don't want to end up in the same place you were 1 year ago.
3 Years
At the 3 year mark, the end to your debt repayment journey is probably in sight. Now is the time to consider paying off your debt consolidation loan faster, especially if you've been keeping up with your savings. Before you do anything you need to make sure that your debt consolidation loan doesn't have any prepayment fees or penalties. Increasing your payments by even a small amount will allow you to be debt free even sooner.
5 Years
5 years later and you're finally debt free. Now is the time for you to reassess your finances, take a look at your budget and figure how to stay debt free in the long run. After 5 years of hard work the last thing you'll want is to end up in the same place you were 5 years ago.
Choosing the Right Debt Consolidation Loan
Finding the right debt consolidation loan from the right lender is the first step you need to take. Working with a lender who understands your situation can often alleviate some of the stress associated with dealing with your debt. Find a lender you like and you'll be on your way to a debt free life.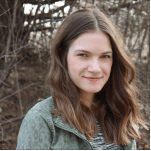 Posted by
Caitlin Wood
in
Debt
Caitlin graduated from Dawson College in 2009 and completed her Art History degree from Concordia University in 2013. She started working as a freelance writer for Loans Canada right after University, eventually working her way up to Chief Content Editor. Her work has led to a large expansion of the company's content department and she manages a staff of talented writers who are passionate about educating Canadian consumers about credit, debt, and all things personal finance. With over five ...
---