Negotiating Debt Settlement on Your Own
The average Canadian feels a lot of pressure to manage their finances as well as possible. Currently, the average Canadian's consumer debt total sits just below thirty thousand dollars. It's no surprise that as a response to this, Canadians are looking to reduce or eliminate their debt before it gets even bigger. Most people are familiar with traditional debt relief options, such as debt consolidation and credit counselling, but many Canadians are now also considering an alternate approach: debt settlement.
Learn about your debt relief options here.
Debt Settlement 101
The simple idea behind debt settlement is to negotiate with your creditors to have your debts paid in full but for less than what you owe in actuality. To give an example, you could negotiate with a specific creditor to pay them back $1000 instead of $5000 and they would in return mark your debts as paid back in full.
Negotiating on Your Own
There are two paths you can take when it comes to debt settlement: the professional way and the do-it-yourself way. Either one can work, but it's important to first assess your current situation and then decide which one will be more beneficial to you right now and in the long run. As a general rule we always recommend that you consult and expert before you decide to negotiate with your creditors on your own. But should you decide to take the DIY path, here are the steps you should follow:
Set a schedule
Settling you debts as quick as possible should be your number one goal, the longer you wait, the more uncooperative your creditors could become. You should aim to have the process completed within a year and at the very longest, two years. You'll need to assess your finances and decide how long it will take you to come up with the money. With debt settlement, creditors expect one lump sum payment and typically will not accept smaller installments.
Know what your creditor's collections cycle looks like
Most creditors have their own ways of handling past due or delinquent accounts, but typically a past due account goes through a cycle that looks something like this:
Charge off at around 180 days past due
Sent to collections agency
Sent to collections attorney
Understanding how your creditor's collections cycle works will allow you to track where your past due accounts are within your creditor's system.
Figure out where the money's coming from
When you settle debt you still need to pay a majority of it back, therefore you need to figure out how to come up with a large lump sum of cash. Saving and cutting back are two great options but depending on how much you owe, they may not be enough.
You'll want to look into selling any assets that you might own that aren't being used or that aren't absolutely necessary. This includes things like: cars, motorcycles, boats, recreational vehicles, collectables and antiques.
Side line your emotions
It may be difficult but if you're going to negotiate your own debt settlement then you need to keep your emotions out of it. Treat it like a business deal or pretend that it's not your debt, do whatever it takes to side line your emotions.
Manage the collection calls
Depending on how many past due accounts you have you may be receiving dozens of collection calls a day. Don't let these calls derail your plan; use the technology available to you to deal with them. Have these calls transferred to another line or have them go straight to voice mail, this way you can listen to the messages on your own time and return the calls where you see fit.
Click here to learn how to negotiate with debt collectors.
Get the settlement in writing
No matter how small or large the deal or settlement you come to an agreement on is, you need to get it in writing. This is especially true for settlements that are agreed upon over the phone.
The Pros of Professional Debt Settlement
Although debt settlement does have many great benefits, it's not the only solution available to those in need of debt relief. A professional will assess your specific situation and do their best to pick the best option, be it debt settlement, or any other of the many options including:
Debt consolidation
Credit counselling or credit rehab
Consumer proposal
Personal bankruptcy
When you're negotiating a debt settlement, creditors will generally attempt to get as much money out of you as possible. Without the help of an expert debt negotiator, you may not get the most beneficial terms to settle your debts. In other words, you may end up paying more than you would have needed to settle your debt. You could negotiate with creditors on your own, but, it is safe to say that with an experienced professional you will get a better settlement offer and you will end up paying back less.
Check out this infographic to figure out which debt management option is best for you.
Speak With a Professional Today!
If you're currently looking into debt relief and wish to speak with a professional to discuss the many options available to you, including debt settlement, Loans Canada can help. We've worked with thousands of Canadians, just like you, who need help dealing with their debts.
---
★
★
★
★
★
Rating of 5/5 based on 4 votes.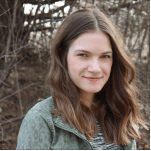 Posted by
Caitlin Wood
in
Debt
Caitlin graduated from Dawson College in 2009 and completed her Art History degree from Concordia University in 2013. She started working as a freelance writer for Loans Canada right after University, eventually working her way up to Chief Content Editor. Her work has led to a large expansion of the company's content department and she manages a staff of talented writers who are passionate about educating Canadian consumers about credit, debt, and all things personal finance. With over five ...
---