Qualifying for Debt Settlement
When you're dealing with debt, it's very important to carefully weigh the pros and cons of different debt relief options. A helpful way to clarify certain issues in your mind is to ask yourself a few questions. Here are some helpful questions you should consider:
How willing am I to damage my credit rating in order to get out of debt?
How long am I willing to remain in a debt relief program until my debt is paid off?
Just how much am I willing to spend on program fees?
If you've been considering debt settlement because you're tired of being harassed by collection agencies or because you simply don't have the means to pay off your debts in full, it's important that you first determine whether or not you qualify.
Check out this infographic to determine which debt management option is right for you. 
Making Sense of Debt Settlement
In Canada, there are many debt relief options. Along with debt settlement, there is also credit counselling, debt consolidation, and consumer proposal, just to name a few. Debt settlement is an option for people who find themselves in a very particular financial situation.
Put simply, debt settlement programs are designed for those whose debt is so deep that they are no longer suitable candidates for debt consolidation or credit counselling. On the other hand, your debt is not serious enough to pursue other options such as a consumer proposal or filing for bankruptcy. Generally speaking, debt settlement is best suited for those who have at least $10,000 in unsecured consumer debt.
Other Issues and Qualifying for Debt Settlement
Although there is an approximate amount of debt that makes you eligible for a debt settlement, your total debt level does not exclusively decide whether a debt settlement is right for you. Here are some examples of other relevant factors.
Income
Obviously, your income is very important as it allows you to make payments on your existing debt. Generally speaking, if you are not able to make at least minimum payments on your debt then usually at that point you would file for bankruptcy. Luckily these rules are not written in stone and each situation is different. Even if you cannot make any debt payments, you may still qualify for a debt settlement program.
Savings
The amount of savings you have or capital from your liquid assets can decide which settlement option is your best choice. Keep in mind; most creditors ideally like to settle a debt with a single lump sum payment, if possible. For example, if you have a few thousand dollars in an account that is not off-limits (such as retirement savings), then debt settlement could be a very good option for you.
Creditors
The outcome of your settlement may be different depending on the specific creditor you work with along with, the history you have with the creditor. Chances are if you've worked with the creditor in the past, your chances of negotiations are more favourable.
Click here for the top questions you should ask a debt settlement company.
Finding Out if You Qualify
All this being said, there is only one way you will know if you are eligible for a debt settlement program: it is as simple as contacting a professional for a free consultation. From there you will fill out the debt relief form and find out which options are best for you.
---
★
★
★
★
★
Rating of 5/5 based on 1 vote.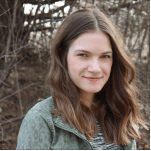 Posted by
Caitlin Wood
in
Debt
Caitlin graduated from Dawson College in 2009 and completed her Art History degree from Concordia University in 2013. She started working as a freelance writer for Loans Canada right after University, eventually working her way up to Chief Content Editor. Her work has led to a large expansion of the company's content department and she manages a staff of talented writers who are passionate about educating Canadian consumers about credit, debt, and all things personal finance. With over five ...
---