Questions to Ask a Debt Settlement Company
Does thinking about your debt leave you feeling irritated? Do you feel like the weight of the world is resting on your shoulders? If your debt has gotten out of hand and you know it's time to start working towards the deft free life you've always dreamed then you should consider working with a debt settlement professional or company. Going through the debt settlement process will allow you to reduce your total debt and make one more affordable payment. The key to a successful debt settlement is choosing the right company to work with. There are countless fraudulent and less than honest debt settlement companies so it's extremely important that you first do your research and find a legitimate company to work with. To help better assess the legitimacy of a debt settlement company here are the most important questions you need to ask.
1. How much do you charge?
As much as the thought of getting your debt reduced by almost half is pleasing to hear, this is a very important question to ask. Legitimate debt settlement companies won't ask for fees prior to settling your debt. Fees will be charged once a debt has been settled so if a company asks you to pay upfront, this might be a red flag and you should consider choosing an alternate company to work with. Ask for a written disclosure of the fee you are expected to pay in before signing any agreement.
2. How long has your company been in business and how much debt have you settled?
Experience is important when it comes to choosing a company to negotiate with your creditors. A debt settlement company that boasts of being the best in the market, but has nothing to show isn't always the best company to work with. A young company may lack the experience needed to deal with your creditors properly.
3. Can you guarantee that my creditors will stop calling me?
If they tell you they can, that's a red flag right there. No debt settlement company can guarantee you that they can stop all your creditors from contacting you.
4. Do you make monthly payments to my creditors?
If you find a debt settlement company that guarantees you they'll make monthly payments to your creditors on your behalf, think twice. Legitimate debt settlement companies settle your debts in a lump sum.
5. Is there a possibility I will get sued?
Yes there's a possibility you could get sued by your creditors. Don't believe a debt settlement company if they tell you they can guarantee that you won't get sued but also don't worry too much about it. In Canada the chances of you getting sued are low, but it's always a possibility.
6. When can I expect my debt settlement to be completed?
This will largely depend on your creditors and how much you can save for your settlement. Everyone's situation is different so everyone's debt settlement process will be different, try not to compare your settlement to anyone else's.
7. Will my credit score be impacted?
A debt settlement will negatively impact your credit score. When you settle your debt you aren't required to pay back the full amount you owe, this shows that you weren't able to properly handle the credit given to you and therefore your credit score will take a hit.
8. How long will my debt settlement last and how much will it cost me?
No debt settlement company can provide you with the exact amount of time a debt settlement will take or how much it will cost. Perhaps just a rough estimate of the time frame, but I will depend greatly on your debts and the amount you can put aside for the debt settlement. You'll get a clear idea of how much your debt settlement will cost you once you and the debt settlement company come to a mutual agreement with your creditors.
7. Will you negotiate with all my creditors?
Take caution when a company assures you they'll be in touch and negotiate with all your creditors. This may be very hard as other creditors won't agree to a settlement as they want to be paid back in full.
8. While settling my debts, who will hold my money?
Don't settle with anyone opting to hold your money for you. While awaiting for your debts to be settled, your money should be held in a third party escrow account where you have full control and the freedom to close the account any time you want and can also get your money back without risking any penalty charges.
9. What other alternatives do I have to debt settlement?
Having other options available to you is always the best thing when debt is involved. Do not let someone tells you otherwise. A legitimate debt settlement company won't discourage you from opting to contact a credit counselling agency to weigh your options. They will also allow you to contact a bankruptcy attorney to see what will work best for you.
10. Will you stay in touch with me and when can I expect to hear from you?
Don't settle for anything less; a debt settlement company that practices transparency will always update you on their negotiations with your creditors and make sure that you understand every step of the process.
11. How do I know if I'm a good candidate for debt settlement?
Debt settlement should not be taken lightly, but that being said if your debt has gotten out of control then a debt settlement is probably one of your best options. Always consider debt settlement if you need to lower the amount of money you owe and always before bankruptcy.
Consider Your Options
Being harassed on a daily basis by your creditors is no way to live, that's why if you are currently experiencing this issue you need to consider debt settlement and all your other options. Debt settlement will allow you to negotiate your debts and pay them off so you can live a debt free life and get your finances back on track.
---
★
★
★
★
★
Rating of 5/5 based on 1 vote.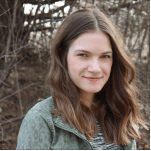 Posted by
Caitlin Wood
in
Debt
Caitlin graduated from Dawson College in 2009 and completed her Art History degree from Concordia University in 2013. She started working as a freelance writer for Loans Canada right after University, eventually working her way up to Chief Content Editor. Her work has led to a large expansion of the company's content department and she manages a staff of talented writers who are passionate about educating Canadian consumers about credit, debt, and all things personal finance. With over five ...
---