How to Tell if you Need Credit Counselling
If you think you're in need of credit counselling or have debt that's starting to get out of hand, you are not alone. There are countless Canadians right now who are dealing with credit issues and debt problems, most either suffer in silence believing there is nothing they can do or are ignoring their problems on a daily basis. We don't want you to fall into either of these categories, we want to equip you with the information you need so you can figure out whether or not you need credit counselling and then take the necessary steps to start dealing with your credit issues right away.
First Identify, Second Get Back on Track
Everyone's debt is different, which means that everyone deals with their debt in their own personal way. More often than not credit and debt problems are intertwined with your attitude towards money, debt isn't necessarily all about the numbers.
First you need to identify what the issues are. You could simply be living beyond your means. Or maybe spending your hard earned cash is a way to relieve stress from a job you don't like. Maybe you're too generous with your money or are prone to impulse purchases. Whatever your problem, there is definitely a solution for it.
Getting your finances back on track might seem like a daunting task for you to tackle on your own, that's way there are professionals available to help you start. Credit counselling deals with all aspects of debt, from the actual numbers to your attitude towards money and how you spend it. A credit counsellor can help you create a budget, teach you how to deal with future debt and help you tackle your current debts.
Warning Signs to Look Out For
Credit and debt problems manifest themselves in all different types of ways, depending on the person it can be extremely obvious or very difficult to tell. Whether it's you that needs help or a friend you're looking out for it's important that you know what some of the major warning signs are because the quicker you find the problem and quicker it can be fixed.
Using your credit card to pay for everything because you never have any cash.
Only making the minimum payment on your credit card each month.
Using one credit card to pay for another.
Taking cash advances on your credit cards to pay off other debts you have.
Dodging calls from your creditors.
Saying yes to every credit card you're offered.
Applying for a retail credit card to try to pay off your MasterCard or Visa.
Requesting an increase on your limit every time you max out a card.
Hiding your spending from your family.
Borrowing money from friends just to survive each month.
Admitting you have a debt problem is sometimes worse than the debt itself. That's why if you feel like any of these warning signs apply to you and your current financial situation it's important that you act as soon as possible. Realizing that you need help does not mean that you've failed; it means that you're willing to do what it takes to figure out your finances, straighten out your credit and start living a debt free life.
Take Charge of Your Life, Start Today!
Debt help and credit counselling is available to anyone willing to ask for it. If you're stressed about credit card bills that are started to pile up, a personal loan that you're having trouble keeping up with or predatory payday lenders that won't stop harassing you, the first step you need to take is to ask for help.
Once you've ask for help you'll open up a whole new world of credit counsellors and debt managers who want to see you succeed and are willing to help you through the whole process. We want everyone, no matter who they are or what their financial situation is, to reach their financial goals. Start today and become one step closer to being debt free and financially stable, fill out our online application to start the process.
Related Articles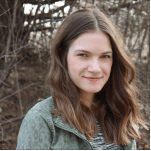 Posted by
Caitlin Wood
in
Debt
Caitlin graduated from Dawson College in 2009 and completed her Art History degree from Concordia University in 2013. She started working as a freelance writer for Loans Canada right after University, eventually working her way up to Chief Content Editor. Her work has led to a large expansion of the company's content department and she manages a staff of talented writers who are passionate about educating Canadian consumers about credit, debt, and all things personal finance. With over five ...
---