Will A Debt Consolidation Loan Look Bad On Your Credit Report?
When trying to deal with debt, consolidating your credit cards and low-interest loans can help you save a lot of time and money. Debt consolidation is a great way to get out of debt and more often than not it can help save you from financial ruin. While getting out of debt can be life-changing, you need to consider how a debt consolidation loan will affect your credit rating.
Will it look bad on my credit report? Will it affect my ability to get the loan I need? And how do I go about consolidating my debt so that it won't negatively affect my credit rating? We'll go over all of these questions below so that you can be as equipped as possible to finally tackle your debts.
Debt Consolidation Loans
The debt consolidation loan is probably the most popular form of debt consolidation. Simply put you get a new loan, which has better terms and a lower interest rate, to pay off your other debts. If you're currently thinking about consolidating your debts this option is probably high on your list of viable choices.
A debt consolidation loan can be an extremely useful tool, just make sure you're getting one that is actually going to help your debt situation, and not hurt it. Your best bet is to go with an alternative lender, especially if your credit is already less than great. Banks typically only want to lend to people with a high credit score. An Alternative lender will work with you to help you get back on track; just make sure you choose a reputable lender.
How will it Affect Your Credit?
Consolidating your maxed out credit cards with an installment loan (a debt consolidation loan) will more than likely help your credit score. Having a variety of different types of credit accounts will help improve your credit score and paying off credit card debt is always a good idea. Just remember that applying for a new loan may also cause a short-term dip in your credit score, don't be worried if this happens.
Debt Management Programs
If you're having trouble getting a debt consolidation loan because of your low credit score then you should consider entering a debt management program. You'll work with a credit counsellor who will negotiate with your creditors to reduce your interest rates and payment amounts. You're still paying back your debt and you're technically not consolidating your debt, but it's another great form of debt relief.
One of the best things about a debt management program is that your credit score isn't taken into consideration so if you have an extremely low score you can still get the help you need and want.
How will it Affect Your Credit?
This completely depends on where you are financially before you enter a debt management program. But you'll also be given an R7 credit rating that will last for the following 3 years. An R7 credit rating will show up on your report as "making regular payments through a special arrangement to settle your debts".
Balance Transfers
If you want to consolidate your debts on your own then you might want to consider a balance transfer. This is where you transfer the balance from your high-interest credit card to a card that has a lower interest rate. While this can work it is extremely important that you find a credit card that has a lower interest rate and affordable balance transfer fees. A balance transfer is almost never free so if the fees associated with it are high, it might not be worth it. Also, make sure that the low-interest rate you thought you were getting doesn't end after a short introductory period.
How will it Affect Your Credit?
There are a few issues that you need to take into consideration before you decide that a balance transfer is a good idea:
First, cancelling a credit account that has been open for a long period of time is not good for your credit score.
Second, using up all your available credit is also not a good idea.
Thirdly, balance transfers can be expensive.
If you're able to find a 0% credit card and you're able to both save money because of a lower interest rate and pay off your debts faster, a balance transfer can work.
Debt Consolidation: Positive Effects
While every debt consolidation option has its own unique effect on your credit rating there are a few positive effects you can look forward too:
While debt consolidation does create a new credit account on your credit report it will also look like one or more have been paid off. Potential new lenders will consider your consolidated accounts to be paid in full.
Since you're on a mission to become debt free make sure you make timely payments on both your credit accounts and your debt consolidation loan. On time repayment of new credit will have a positive effect on your credit in the long run.
Debt Consolidation: Negative Effects
While every debt consolidation option has its own unique effect on your credit rating there are a few negative effects you should prepare yourself for:
How you treat your credit after you've consolidated your debts is extremely important. If you simply fall back into old habits you'll end up hurting your credit score again.
While it might seem like a good idea to close a credit account to prevent yourself from using it, this will, in fact, hurt your credit score.
It's always a good idea to pay back all of the money you've borrowed. Trying to find a way to reduce the amount you owe could negatively impact your credit.
If you handle debt consolidation appropriately and responsibly, the long-term effect on your credit score and report should be more positive than negative. Trying to cut corners or ignoring the issues at hand will end up doing more harm than good. We want you to remember that the main goal of debt consolidation is to pay back your debts and to take back control of your personal finances. In the end, your credit report should be on its way to looking better than it did before you decided to consolidate your debts.
Looking For Debt Management Solutions?
Click below to learn more about our debt programs.
---
★
★
★
★
★
Rating of 5/5 based on 1 vote.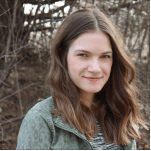 Posted by
Caitlin Wood
in
Loans
Caitlin graduated from Dawson College in 2009 and completed her Art History degree from Concordia University in 2013. She started working as a freelance writer for Loans Canada right after University, eventually working her way up to Chief Content Editor. Her work has led to a large expansion of the company's content department and she manages a staff of talented writers who are passionate about educating Canadian consumers about credit, debt, and all things personal finance. With over five ...
---