How to deal with Debt
Debt, whether it's purposeful or an accident is one of the largest triggers of stress for the average Canadian. Credit cards, mortgages, personal loans and student loans, the majority of the population deals with at least one of these types of debts and a large portion deal with them all. While debt might seem like the most solitary of issues it is in fact not, you're never alone when it comes to debt, there is always someone else going through the same problems and the same setbacks.
While all debt is not created equal we still believe it's in the best interest of all debtors to be open and honest with themselves and the people around them. The chances are someone you know is going through the same situation and can offer some kind and helpful advice. Being debt free should be your number one goal so why not ask for help? The worst thing that could happen is someone can't help and the best thing is you could start your journey to becoming debt free right then and there.
Debt Relief
Debt relief, everyone wants it but most people don't know how to go about achieving it. There are lots of options and we believe that even if you want to try to become debt free on your own you should still accept any help you can get. Financial issues are not easy to deal with on your own so find the right help for your situation start planning and get to work on your debt free life.
Your Best Options
Everyone's financial situation is different so the best thing you can do for yourself is be as informed as possible so that you can make the right choice. Here are a few of the best options to choose from.
Credit card balance transfer
Debt consolidation loans, secured and unsecured
Debt management programs
Credit counseling
Debt settlement
Once you've decided on your plan of attack, get to researching and planning. Create a budget, set up meetings with the people you need to speak with. The sooner you start working on your debt the sooner you'll be both debt free and stress free.
Need More Information?
Want more information about debt relief and how to become debt free? Check out these articles for more detailed information and advice on how to start your debt free life today!
Finally, if you're ready to make the jump and become debt free, you get started by visiting this page.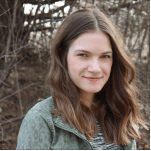 Posted by
Caitlin Wood
in
Debt
Caitlin graduated from Dawson College in 2009 and completed her Art History degree from Concordia University in 2013. She started working as a freelance writer for Loans Canada right after University, eventually working her way up to Chief Content Editor. Her work has led to a large expansion of the company's content department and she manages a staff of talented writers who are passionate about educating Canadian consumers about credit, debt, and all things personal finance. With over five ...
---