Credit Card Balance Transfers: How to Come out Ahead
When your credit card debt is out of control and you're looking for anything that can help you out, a credit card balance transfer probably seems like the answer to all your problems. Unfortunately the issue is, debt is a huge money maker for all credit card companies, and this means they won't make it easy for you to become debt free.
A balance transfer can be a great financial tool, but you must fully understand all the ins and outs of both your current credit card and the credit card you want to transfer your balance to before you make any final decisions or signs on any dotted lines.
Keep reading for all the information you need to know about credit card balance transfers and how to come out ahead once it's all said and done.
Need some motivation to help you start tackling your debts?
What is a Credit Card Balance Transfer?
Much like the name explains a credit card balance transfer is when you transfer your credit card balance from one card to another. More often than not you'll transfer between credit card companies as well. The reason for this is because typically people who transfer their balances aren't happy with their current interest rate and are able to find a lower one with another company.
The main reason a person might transfer their credit card balance is to save on interest, people who have large amounts of credit card debt also pay extremely high amounts of interest. Credit card companies understand this issue and often offer low introductory interest rates on balance transfers to new customers, they do so to try to lure in new card holders who might then purchase more of their financial products or take advantage of their financial services.
When should I Take Advantage?
It's hard to say exactly when it's a good idea for someone to consider taking advantage of a credit card balance transfer. Everyone's debt issues and financial situations are different; therefore you need to consider a few things carefully before you make a decision:
Is your current interest rate abnormally high?
Will you be using a balance transfer as a quick and potentially unhealthy fix, instead of a financial tool to help you achieve your goals?
Will a balance transfer actually help you get your finances back on track?
Will you be able to curb your spending habits and work towards paying back your debt?
Once you've truthfully answered the above questions you should be able to decide whether or not a credit card balance transfer is the right option or you.
Learn about the advantages of paying down your debts here.
Is There a Catch?
While a balance transfer can be a useful tool, it isn't a perfect one and sometimes it can be extremely expensive. Like we said before, credit card companies offer low introductory interest rates to try and lure in new potential clients. But of course there's a catch, these low interest rates typically only last for 3 to 6 months and then you'll be back to dealing with a high interest rate again, maybe one that's even higher than your original interest rate.
Furthermore, there is usually a fee associated with preforming the balance transfer. This fee could be anywhere from 1% to 5% and depending on how large of a balance you want to transfer, you could end up paying quite a hefty fee.
Can I Actually Come Out Ahead?
It is completely possible to complete a credit card balance transfer and come out ahead of where you started; you need be prepared, do some research and be committed to becoming debt free, here's what you should do:
First you need to find a credit card that will allow you to perform a balance transfer.
This card should have an introductory interest rate that is extremely low if not 0.
You need to read all of the fine print for both your current credit card and the one you wish to transfer your balance to; there is nothing worse than getting charged for something you didn't know about.
Next, and this is probably the most important step, you absolutely without a doubt need to pay off your credit card before the introductory interest rate period is over.
This is obviously an extreme plan and one that will require you to fully commit yourself to becoming debt free, just remember that all your hard work will be worth it in the end.
Do you have more questions about credit card debt? Read the answers to our most frequently asked credit card debt questions here.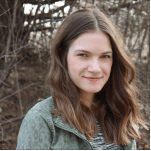 Posted by
Caitlin Wood
in
Credit
Caitlin graduated from Dawson College in 2009 and completed her Art History degree from Concordia University in 2013. She started working as a freelance writer for Loans Canada right after University, eventually working her way up to Chief Content Editor. Her work has led to a large expansion of the company's content department and she manages a staff of talented writers who are passionate about educating Canadian consumers about credit, debt, and all things personal finance. With over five ...
---