Should You Help Your Children Graduate With Less Debt?
By

Bryan in Debt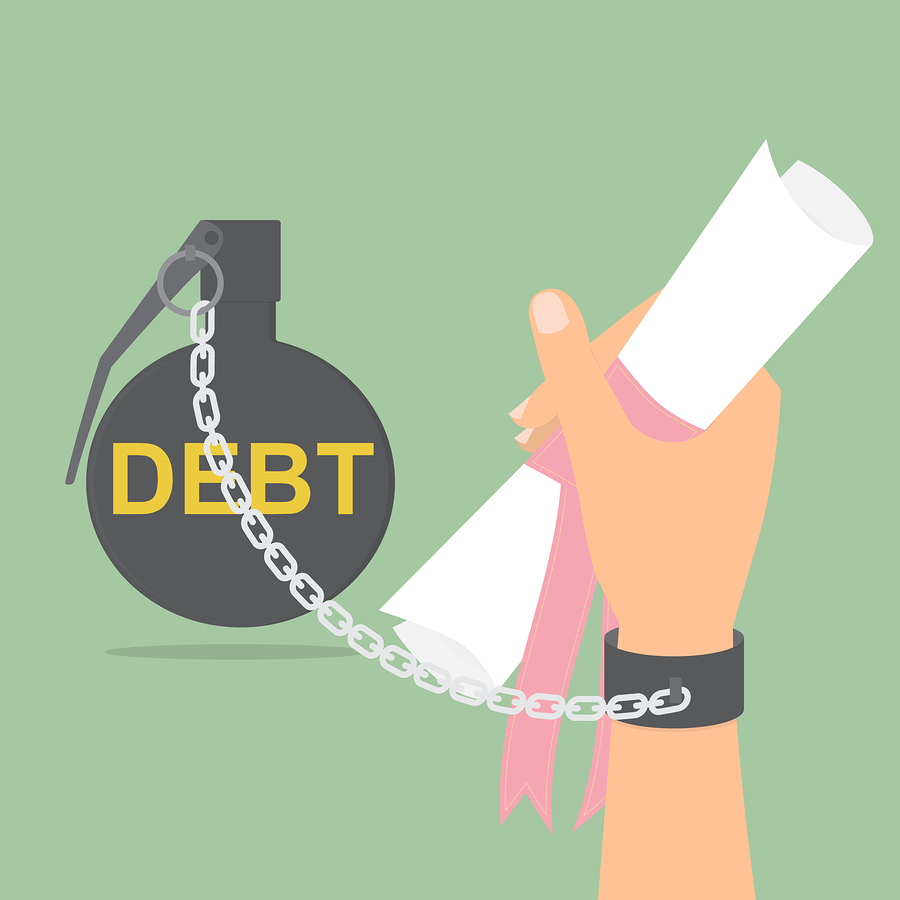 Your Kids and Their Education
We want our kids to get ahead in life. A proper education can go a long way in determining any young adult's future. But, what happens when your child's post-secondary schooling runs up a huge bill? It's estimated that around 83% of parents expect to pay for their child's post-secondary education. Many Canadian university educations, depending on your child's chosen program of study, as well as what province they're studying in, can cost tens of thousands of dollars. All this to say that if you decide to pay for their schooling, you could find yourself retiring a few years later than you planned.
What Your Child's Education Could Cost
The unfortunate truth? Canadian university tuition fees have been on the rise over the last few years, causing widespread student protests across the country. This is an inconvenient but altogether inevitable part of post-secondary education. According to the Canadian Government, the average yearly tuition jumped from $5,767 in the 2013/2014 semesters to $5,959 in 2014/2015. Double that and more if your child wants to study something like medicine or dentistry. Factor in that most bachelor's degrees take at least three years to complete. Then there are graduate and master's programs. These are just the first calculations you'll have to make.
There's also books to consider. Science and medical textbooks can be especially pricey. What if your child needs to take public transit, or drive to get to school? Are they in photography or a similar type of art program where they need to supply their own course materials like film, tools, or paint? Make sure your kids can get their hands on as much used books and material as they can get their hands on. Most universities will have a second-hand bookstore and hopefully, you'll have older children who've already graduated and lend their hand-me-downs to their younger siblings.
If your child is fortunate enough to still be living at home, you can save a little bit on living costs. But, what if they're going to school out of province? Student housing can be another huge expense that certainly needs to be taken into consideration. If your child's chosen school provides student residences, make sure you get an idea of what it will cost for them to live there, as well as any meal-plan options there might be.
Check out our top budgeting tips for students.
Advantages and Disadvantages of Paying For Their Education
Let's say for the sake of argument, that you're not expecting your child to contribute to their tuition at all. This is often the case, as it's difficult for most young adults to juggle even a part-time workload and a full-time course load at school. It's often a better idea for many students to concentrate on their education as much as possible and then work a bit on the side for some extra spending money. If they decide to take a four-year program, and with tuition fees rising every year, their run-of-the-mill bachelor's degree could be expected to cost over $60,000.
One of the most frequent mistakes parents will make is not keeping these all these costs in mind. If they're planning on paying for the full sum of their child's education, not saving money for them from the moment they are born can be a problem. In other words, waiting too long to start setting aside tuition money could cost you a lot in the future. Depending on your yearly income, how many children you have, and how much you've been contributing to your RRSP every year, you might not be able to retire by the age of 65.
The advantages? Your children will finish their post-secondary education debt-free and hopefully ready to take on the world. Don't worry, that's not all you'll benefit from it. If you decide to open up an RESP for your child and deposit money regularly, you'll eventually become eligible to receive tax benefits and government grants.
Looking for more content about student life? This is for you.
Opening an R.E.S.P
A Registered Education Savings Plan (RESP) is a government account designed to help you set aside funds for your children's education. Anyone can open this kind of account, including parents, grandparents, guardians, or other family members. If you and your child both have social security numbers, you can start putting money into it from their birth. You can deposit money for all of your children, with a maximum limit of $50,000 per child. Like with a regular tax-free savings account, any money you deposit into your RESP will grow tax-free.
That's not all. You'll also become eligible for a Canada Education Savings Grant (CESG), which will add money towards the account. With one of these grants, the Canadian Government will give 20% of any amount you deposit, at a maximum amount of $500 per child annually. So, if you contribute $2,500 each year, you'll be getting the full $500. The maximum lifetime amount you can receive, per child, is $7,200.
Visit the Government of Canada's website for more information on RESPs and CESGs.
Student Loans
If you are not paying for your children's post-secondary education, they're not eligible for any sort of scholarship or bursary or earning enough income on their own, they can apply for a student loan. This is another financial aid program set up by the Government of Canada and varies according to your level of financial need (read this for more information on student loan programs). Potential students need to first apply and then their file will be reviewed by a Student Financial Assistance Estimator.
One of the disadvantages of a student loan is that it might leave your child in debt. Six months after they've either moved to part-time studies, left school altogether, graduated or are taking more than six months time off school, they'll need to start making regular payments. Depending on what program they've decided to study in, they'll more than likely racked up a sizeable bill. It's up to you and them to find a loan provider that suits their needs and set up a payment method that's right for you.
For more information on student loans, how to apply and pay for them, visit the Government of Canada website.
Will You Be Able to Retire?
If you decide to pay the full amount of your children's educations, depending on your annual income, and how many children you have taking post-secondary schooling, you may not be able to retire by the age of 65. It may be worth it, however, to see your child succeed. This is why looking into RESPs and student loans as early as possible might be extremely beneficial to you and your children in the near future. Thanks to you, with a lot of effort and a bit of luck, after their studies, they'll be able to earn their own income and be financially stable for the rest of their lives.
---