How to Conquer Your Debt this Holiday Season
By

Caitlin in Debt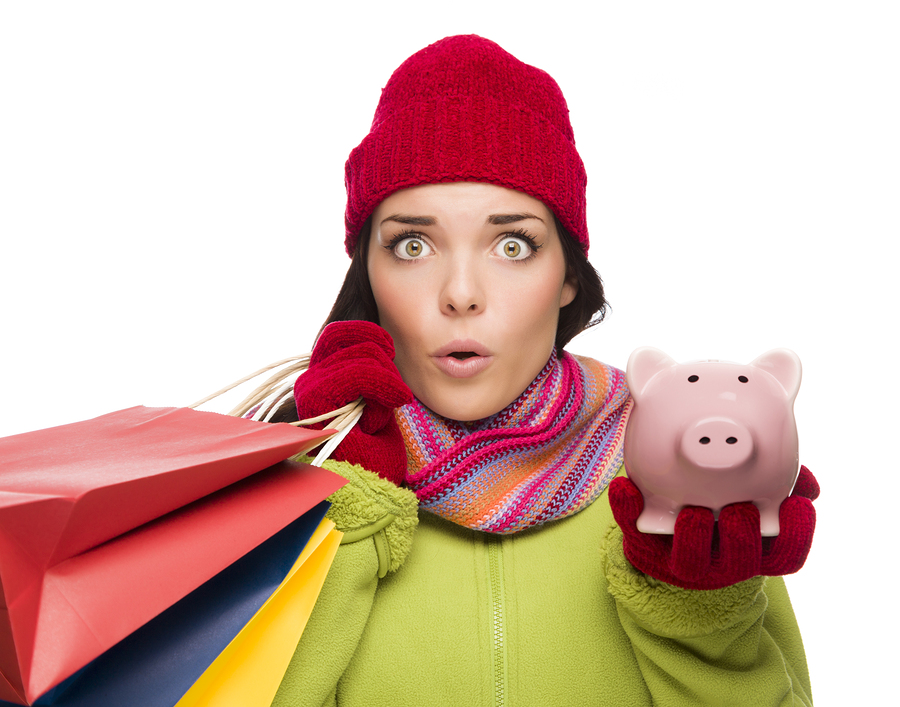 The holidays are meant to be a time of happiness and joy, spent with family and those closest to you not thinking and stressing about debt. Unfortunately credit card debt doesn't take a vacation during the holidays and for most people the holidays only magnify the issues associated with have too much credit card debt. We want you to have a happy and cheerful holiday season where debt is conquered and eliminated and personal debt isn't the only thing on your mind come Christmas morning. Here are a few tips and tricks you can follow this season to help get your personal finances in order and ready for a new year.
Start with the Boring Stuff
Before you can start shopping for fun and thoughtful gifts for your friends and family you need to tackle the boring stuff, your daily expenses and budget to conquer that debt. Gift shopping is obviously more fun but you're here for a reason so let's figure out how to deal with that first.
You should figure out what the big picture looks like first. How much debt do you really have? What is your current income? What are you daily and necessary expenses?
Next you need write it all down, seeing it all right in front of your face will make the numbers more real. Make sure you include everything, if you take this seriously this could be the last holiday season you spend worrying about debt.
Decide what debt you should start to pay off first. Generally speaking most people like to start with the debt that has the highest interest rate, this way you'll save at least some money.
Start crossing things off your list as soon and as frequently as possible. This should give you a little motivation to continue with your debt repayment plan even after the holidays are over.
However much debt you have it's important that you focus on repayment as much as possible before you decide to start spending more. Once you've created your plan and have successfully implemented it into your life, then you should be able to start thinking about making strategic holiday purchases.
The Holiday Budget
Now that you've made a debt repayment plan and are confident that you can stick with it and conquer your credit card debt this season you're probably in a good place to start thinking about gifts you'd like to buy for your friends and family. It's important that you prepare as much beforehand as possible, Christmas shopping is a very stressful thing and it can be very easy to make impulsive and expensive decisions if you're not prepared. Make a list of all the people you want to buy gifts for this year and add some ideas for gifts, once you know the number of people you'll be able to make a better budget.
Although you're buying gifts for your friends and family, the most important people in your life, it's important that you don't over spend simply to please them. Obviously we all want to buy the best gifts possible, but spending unrealistic amounts of money will only make your situation worse and could potentially ruin the season for you. Remember that the people you love will understand that you're trying to get out of debt and regain control over you finances.
Stick to your list and your budget and avoid impulse spending and don't be suckered in by what seem like good deals and sales, just because it's on sale doesn't mean it fits into your budget. But don't completely avoid the sales; you might be able to find something you were already planning on buying on sale. How you approach you holiday shopping this year will make or break your debt repayment plan for the following year, be cautious this month and the next twelve won't be so stressful.
Get Creative
Getting creative is a sure fire way to save some much needed cash this holiday season. Homemade gifts aren't always ideal and sometimes they aren't appropriate for all situations, but guess what sometimes they are. Think about all the people you want to give gifts to this year, we're sure at least one if not more would love something homemade and from the heart.
For people who you are really close with, like your significant other or your siblings think about taking them on a romantic date or a fun day trip. Sometimes spending extra time with the people you love is the perfect gift.
Finally, check out your credit card reward system. You're here because you have too much credit card debt so many of you have a lot of reward points. You can use your points to get cash, to pay off the balance on your card or you can redeem them for gifts. Whatever you decide to do think about being creative and you could save yourself a little extra money.
Finances First
Not matter how many people you want to buy gifts for and not matter how important the holidays are to you and your family your finances need to come first. It's important that you continue to pay your bills on time, make large payments towards your credit cards and not rack up too much more debt. If everything seems to be getting out of hand you should consider contacting your creditors and seeing if there is anything they can do to help you with your payments.
Dealing with even more debt in the New Year is not something you ever want to go through, it can set you up for a stressful year where money and debt are constantly on your mind. Create a plan and a budget and stick to it as much as possible, you'll thank yourself come New Year's Day.
---