Holiday Help: Avoiding End-of-the Year Debt
By

Caitlin in Debt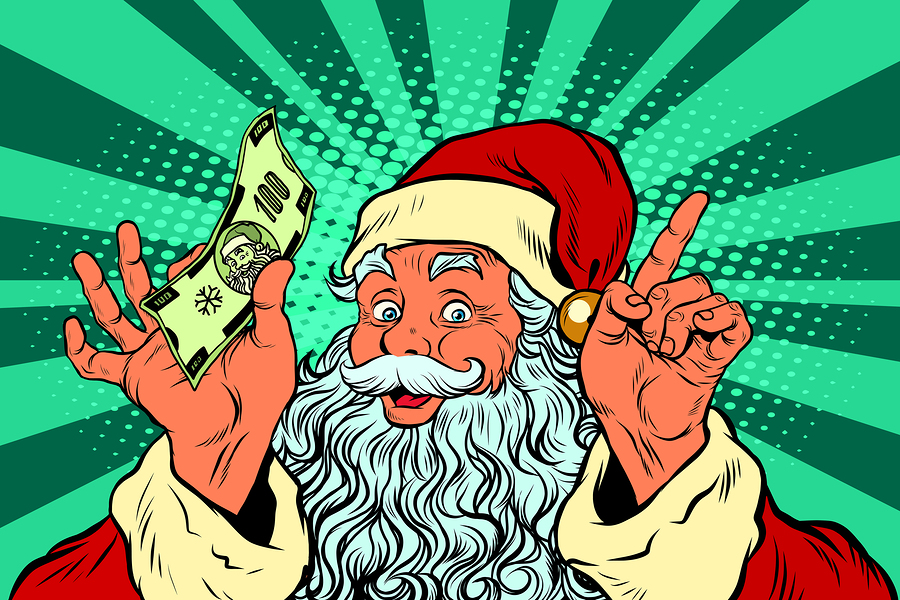 If you and your family celebrate the holiday season and love to exchange gifts, eat great food, and generally have a good time, then money is probably one of your biggest concerns during the most festive time of the year. When it comes to family, friends and the holidays, we understand it can be hard to stick to a budget, resist racking up too much credit card debt, and refrain from blowing the bank. This is why we've come up with a plan to tackle the 2016 holiday season.
It's currently December 1st, which means we're all about to realize that we have less than a month to get our acts together and figure this whole holidays on a budget thing. Don't start to stress too much yet, this year we've got your back. We asked around, polled the office, and came up with what we think are the 4 steps you should take to tackle the next 31 days (we're including New Year's Eve because that can be just as expensive as any other holiday).
Loans Canada's 4 Steps to a Stress-Free and Debt-Free Holiday Season
1. Plan Ahead
We established before that it's currently December 1st which means you don't exactly have all the time in the world to plan ahead (unless it's later than December 1st which means you have even less time). It's ok because you don't need to plan the entire holiday season down to every dinner roll served, you just need to make a few small to make sure you're sticking to your goals.
Here are a few plans we think everyone could benefit from:
Plan before you hit the mall. Take a day or a couple of hours or even a few minutes to make a list of all the gifts you want to purchase. A list should help you stick to your budget and prevent you from making any impulse purchases (click here for holiday shopping tips).
Plan an inexpensive or even free holiday celebration with your friends. If you're thinking about money and looking to try to remain debt free this December then it's more than likely that your friends are too. Plan a get together where no one brings gifts and everyone brings food and or alcohol. This is also a great idea for New Year's Eve.
Plan to pay for everything with cash. Ok, this one might be hard for a lot of people, but if you can do it, the financial benefits will be awesome. No debt come January 1st, no crazy credit card bills you refuse to open until it's absolutely necessary, and finally not to mention the money you'll save on interest charges.
Plan to take a spending break in January. If you're able to avoid your credit cards during the holidays then you're bank accounts will probably be quite low, just remember that that's so much better than being in a serious amount of debt. Plan to only purchase the necessities in January, cook more at home and stay in more often. You'll save money, catch up on sleep, and get back to your healthier eating habits.
5 Financial Fixes to Make Before the New Year, read here.
2. Take Initiative
If you want to start a new tradition or implement a cost-cutting one then you need to take the initiative. Often we get caught up in the excitement of the holidays and forget how much money we're actually spending. If you want to save money this season, you need to actually talk about it because no one can read your mind. Like we said before, if you've got cost cutting on your mind, it's more than likely that so goes everyone else.
Take the initiative, suggest a few options, and explain why you want to make changes to how the holidays are celebrated among your friends and family this year.
3. Time is Often Better than Money
When thinking about the friends and family members you want to buy gifts for this year, consider the idea of time over money. There are dozens of reasons why it might seem easier to just buy a gift, but when it comes to certain friends or family members, think about the last time you spent one on one time with them. Start new traditions, take your grandparents out for dinner for the holidays or spend time watching your favourite childhood Christmas movies with a sibling. Just remember that time is often better than money.
Looking to save money this winter? This article is for you.
4. Learn to Say No
So you probably shouldn't say no to your grandmother's annual Christmas Eve dinner. But, if your boss invites you to his or her huge New Year's Eve party where you'll know no one, have to spend serious money on a new outfit, and probably not even see your boss the whole night, you can probably say no to that. Same goes for those invites to holiday parties thrown by a friend of a friend. Learn to say no and you'll be less stressed out about how many commitments you have and how much cash you'll be spending.
There you have it, our top 4 tips for avoiding holiday stress and debt. Follow them and you should be on your way to celebrating, stress-free with your friends and family members.
---