Creating a Budget to Reduce Credit Card Debt
By

Caitlin in Debt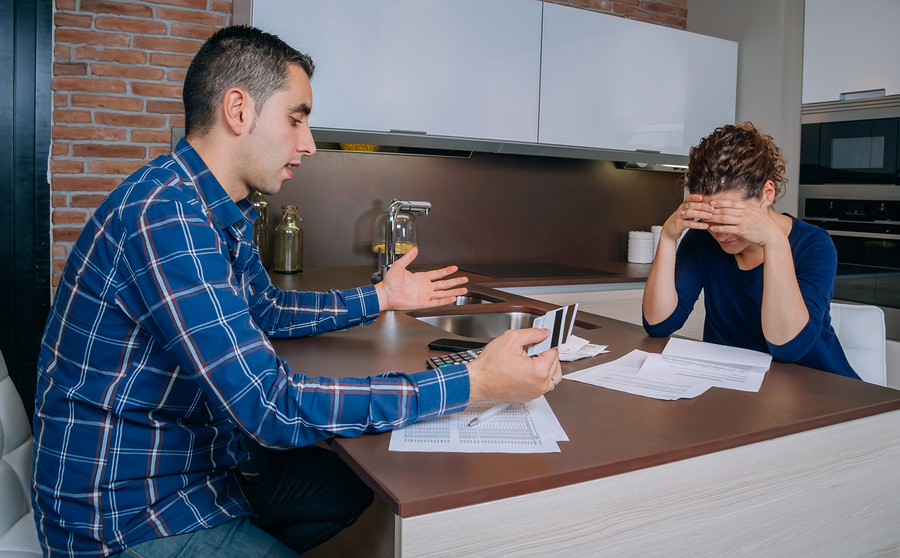 Carrying a large balance on one or more credit cards is probably one of the most stressful financial issues you can have, yet the majority of people deal with it on a daily basis. Credit card debt can negatively affect not only your finances but your family life and even your health. If credit card debt has taken over your life then it's time to take that first step, making simple and consistent changes can and will help you get started.
If you want to take back your financial life and get yourself onto the path towards a debt free life then budgeting and planning are your new best friends. You can reduce your debt on your own but it will take time and commitment, here are a few tips to help you get started and achieve your debt reduction goals.
Why Should you Reduce your Credit Card Debt?
Credit card debt is the easiest kind of debt to get and it is one of the most expensive types of debt. Almost anyone can get a credit card and they are by far the most convenient way to pay for both daily expenses and big purchases. With its high interest rates and accessibility, a credit card has the potential to do some serious damage on your finances and this is why you need to make it a priority to reduce your credit card debts.
Paying off your credit card will in the long run free up a significant portion of your monthly income. With this extra money you'll be able to target other issues you're having with your finances, whether it's finally starting an emergency fund or increasing your payments to your student loans.
Creating a Strategic Budget
Creating a strategic budget will allow you to make larger payments towards your credit card debt and thus become debt free quicker. Planning out a budget will take some time, you'll have to go over all your bills and inspect your current budget or lack of one. Finding places to cut back should be your number one goal, look at how you spend your money on optional things like entertainment and eating out. Look for alternatives ways to have fun and figure out where you can cut back, going out for dinner several times a week should no longer be a priority when you're trying to reduce your credit card debt. Be as harsh on yourself as possible; remember freeing up as much money as possible will allow you to be free sooner.
Take stock of all your credit cards, look at each of their balances and figure out how long it will take you to pay them off if you only make the minimum payments. Knowing that it will probably take years of minimum payments to become debt free will give you the motivation you need to create a great budget so you can make substantial payments to each credit card every month.
Need some help figuring out the best way to tackle your debt repayment? Here a few of great options to help kick start your plan:
If you have several cards that need to be paid off then always start with the one that has the highest interest rate. This method will save you money on interest and then allow you to use the extra money that you've saved to pay off your other cards.

First you'll need to identify your credit card with the highest interest rate.
Modify your budget so that you're making the highest possible payments to that credit card.
At the same time continue to make minimum payments to your other cards, if you have more than one.
Once you've paid off your credit card with the highest interest rate, move on to the next highest.
Continue to do this until all your debts have been repaid.

If you like to see immediate results and feel like they will give you the push you need, then start with the card that has the lowest balance. If you really cut back you could probably pay off this card in one big payment. Sometimes getting rid of one card is exactly what you need to clear your mind so that you can focus on the card or cards that are costing you the most. While this might seem counter intuitive, for some people it's the perfect strategy to get things moving.

Identify which of your credit cards has the lowest balance.
Rework your budget so that you can pay most if not the whole balance. Having one less card to worry about could be the motivation you need
At the same time continue to make minimum payments to your other cards, if you have more than one.
Now that you have one less balance to worry about, either pay off the second lowest or start tackling the high interest one that's costing you the most.
Continue to do this until all your debts have been repaid.
Get Help if you Need it!
We want you to be debt fee no matter what and we also want to you feel the sense of accomplishment that comes with doing it all on your own. But if you're really struggling and need help, we want you to ask for it. If you have too many maxed out credit cards or are having trouble making the minimum payments then it might be a good idea to look into getting professional help. Being debt free is important so ask for help if and when you need it.
Related Articles
---