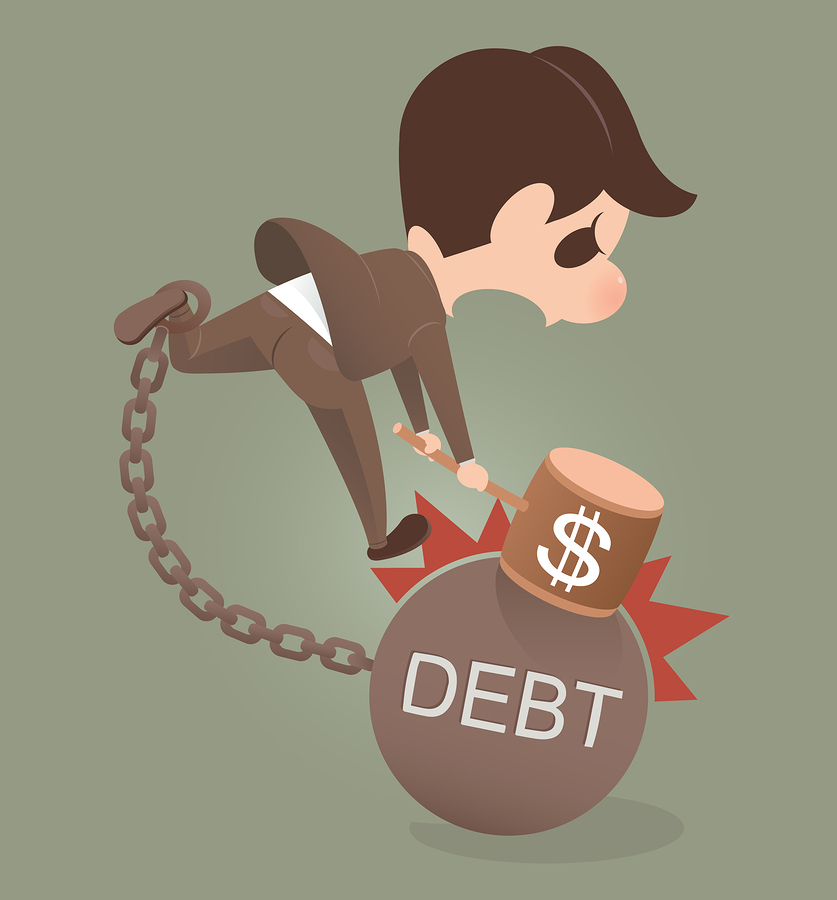 2015: The Year of Debt
Most financial experts would probably agree that the major financial headlines in 2015 included the words, oil and debt. 2015 was without a doubt the year of debt, household debt is at an all time high and there doesn't seem to be any sign that it will taper off as we progress into 2016. In fact the amount of debt that the average Canadian household is currently carrying will only continue to get heavier and heavier.
Consumer spending has become a serious issue as the debt-to-income ratio hit a record high in 2015. The Bank of Canada has expressed its concerns with this issue and believes that Canadian household debt is in fact a flaw in the financial system. Let's take a look back at a few of the Canadian economic trends of 2015.
Learn about the advantages of paying down your debt here.
The First Half of the Year
While oil was on everyone's mind for the majority of the first half of the year, it was the amount of debt the average Canadian household was carrying and the expensive housing prices that were the serious issues.
The drop in the price of oil was a major concern, but experts say the more extreme effects were only felt in oil producing regions.
Household debt grew and grew until it reached a record high.
Low interest rates coupled with high household debt created concerns that this would in effect create a serious problem within the housing market.
On the bright side, in places that were hit harder by the drop in oil prices, people have started to be more proactive about their debt levels and spending habits.
The Second Half of the Year
As we moved into the second half of 2015 we saw some trends change and some remain consistent, here are some of the major concerns we faced towards the end of the year and will more than likely continue to face as we enter 2016.
Interest rates remained low which only continued to contribute to the amount of household debt the average Canadian holds.
Borrowing really was made even more affordable when the Bank of Canada dropped the benchmark rate twice, in reaction to the drop in the price of oil.
By the second half of the year, the average household's income-to-debt ratio rose to 163.7%, this means that for every dollar of disposable income a household makes, it is $1.64 in debt.
The newly elected federal government worked in the last few months of the year to tighten mortgage rules. This will hopefully have the intended effect of cooling down the housing market and preventing too many Canadians from piling on too much debt that they can't afford.
As of February 15, 2016, people hoping to purchase a house costing more than $500,000 will be required to put down 10%. Houses under $500,000 will continue to only require a 5% down payment.
High Household Debt
We've discussed the debt extensively so far and that's because it's one of the major issues that touch a large percentage of Canadians in 2015, and will more than likely continue to be a major issue in 2016. In 2015 we saw the Bank of Canada lower the benchmark rate twice, and while this may have made borrowing even more affordable, there are some serious downfalls that also need to be considered.
With the current interest rates at historical lows, Canadians are able to enjoy what we might call "cheap money" or "cheap" loans (click here to learn to rethink your debt). If you're looking to purchase a house, a cheap mortgage is probably exactly what you want and in most cases the probability of issues arising are low. But unfortunately the popularity of borrowing more and more money simply because the interest rates are so low is rising. This is when the real problems start to come out of the wood work and the debt load of the average Canadian starts to grow.
The major issue is that while the interest rates remain low right now, they could potentially in the future, start to rise. This will then make it extremely difficult for people with high debts loads to afford their payments.
Dealing With Your Debts
After all that, you probably want to know what you can do to protect yourself and your finances. Our number one piece of advice for you and anyone who may feel like their debt load is growing a little too quickly for their liking, is to learn how to best manage your debts based on your current financial situation and then work hard to pay them off.
Debt management, either the do-it-yourself kind or the professional kind should be your top priority this year. Learn to conquer your debts and you should be able to handle whatever financial issues this year throws at you.
Get motivated to become debt free this year.