Can Your Facebook Friends Affect Your Creditworthiness?
Earlier this summer Facebook filed a patent for a credit analyzing product, which in and of itself seems rather boring especially coming from the social media giant, but when you take a closer look, the product becomes significantly less boring and a lot scarier. The credit analyzing tool in question is meant to be sold to lenders who will then be able to base your creditworthiness on your Facebook friends.
Your loan applications will be either accepted or rejected based on who you're friends with online, not only that but your interest rates could also be determined by those same people, should you actually get approved for a loan.
An article written for Shadow Proof explains "if you have a social network that includes too many people with poor credit you could be denied access to traditional lenders." Having access to any type of lender is an extremely important part of living in most Canadian and American cities, loans and credit provide people with homes, vehicles and access to money in case of emergencies. Furthermore, "Being blocked from traditional lenders could lead to having to resort to chisellers like payday loan outfits where customers are gouged with ridiculously high interest rates."
As the article points out "Facebook is not only selling your personal information, it is shaping your life choices." Since when do the people you met that one night 6 years ago have anything to do with your creditworthiness? In the year 2015, that's when. This begs the question; will credit histories become common knowledge among families and groups of friends? And will we start being openly judged for our once private financial matters?
As the patent was only filed for in July, it's obviously still a work in progress and we probably won't hear any updates for quite some time. But as Shadow Proof points out "it is unknown how Facebook users will react to the knowledge that their creditworthiness may be judged on who they friended on Facebook. One outcome could be that Facebook users demand that the company not allow their social network to be used for credit analysis. Another possible outcome is that Facebook users will be more hesitant to friend people who they perceive as having bad credit". Whatever the outcome it will be interesting to see how users of the popular social media site react and whether or not any legitimate lending institutions actually decide to purchase and use this credit analyzing product.
So how is this news going to affect your Facebook friends? Will you start implementing a slightly more strict approval process? Or are you convinced that the product will never be implemented?
Curious About Your Creditworthiness?
Want more information what creditworthiness and how your finances, spending habits and debt load all affect it? Take a look at these articles for all the information you need and want.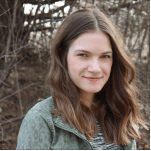 Posted by
Caitlin Wood
in
Credit
Caitlin graduated from Dawson College in 2009 and completed her Art History degree from Concordia University in 2013. She started working as a freelance writer for Loans Canada right after University, eventually working her way up to Chief Content Editor. Her work has led to a large expansion of the company's content department and she manages a staff of talented writers who are passionate about educating Canadian consumers about credit, debt, and all things personal finance. With over five ...
---