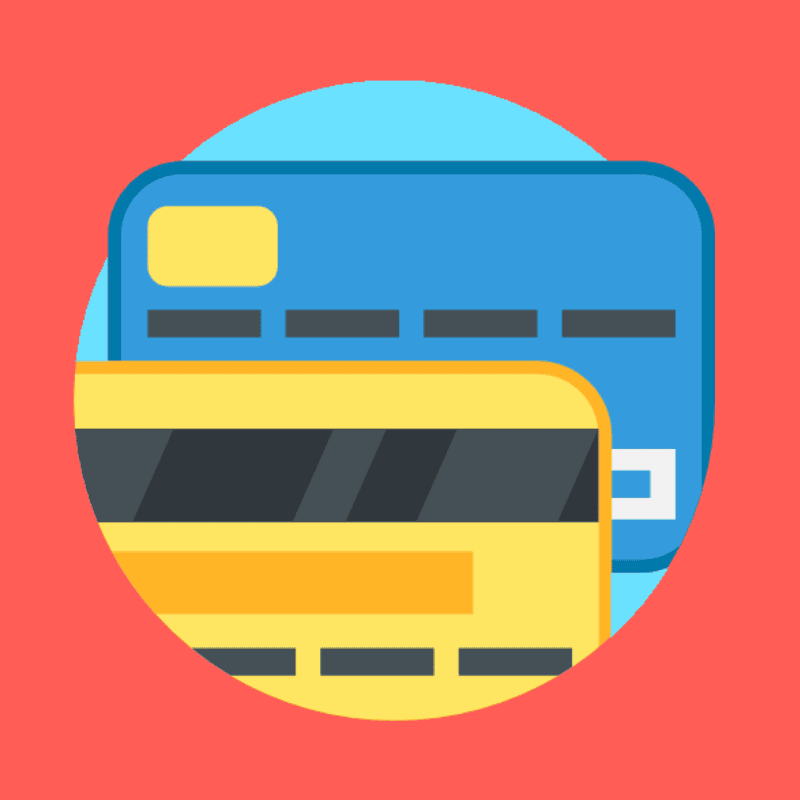 8 Mistakes First Time Credit Card Users Make That Can Get You Into Credit Trouble
Whether you're getting your first credit card at age 18 or 28, it's an exciting time! All of a sudden you can make online purchases, you can buy now and pay later, and you can start building your credit score! A credit card is one of the best tools at your disposal to build credit, however, if not managed properly, a credit card can a slippery slope towards credit trouble – the dreaded debt, debilitating minimum payments, and a declining credit score.
Here are 8 of the top mistakes first time (and even long-time) credit card users make that can get them into trouble. The sooner you can avoid these pitfalls, the sooner your credit card is going to work for you and continue to improve your credit score.
1. Ignoring Your Credit Card Statements
Looking at your credit card statements is critical to keeping debt under control. You'll see where you are spending the bulk of your money, which can sometimes be a wake-up call to start reducing spending in some areas. You might not realize quite how many times you are eating out a month until you see it staring back at you on your credit card statement.
Looking over your credit card statements is also crucial from a financial protection perspective. Sometimes, suspicious charges on your card are the first indication that your credit card has been compromised. If you're not checking the monthly statement and verifying charges, you might be paying for some else's charges – or worse, your credit score will be damaged.
2. Paying Only The Minimum Balance
While it might be tempting to just pay off the minimum balance owed each and every month, it's going to do nothing to help with credit building, and you'll end up spending exorbitant amounts in interest. The more you pay now, the less you'll pay later. Take this example:
Credit card balance: $1,000

Interest rate: 19.99%

Payment each month: $30
It will take over 8 years to pay off, and cost $860 in interest!
However, paying more off each month will have a huge difference in terms of interest paid:
Credit card balance: $1,000

Interest rate: 19.99%

Payment each month: $100
It will take less than 3 years to pay off, and cost $185 in interest – a savings of $675 in interest payments.
While not possible for everyone, paying off your entire balance in full every month is the fastest way to a great credit score, as well as staying out of debt, and ensuring you are spending within your means.
3. Losing Track of Your Balance
At least weekly, you should quickly check your credit card balance. It's easy to put this small purchase on your credit card, that dinner out on your credit card, and not really having any idea of how much you are spending – this can mean quite a shock when the statement comes, and it's how many people get into debt trouble. If you're checking your balance regularly, you'll be less likely to rack up charges that you can't afford when it comes time to pay.
4. Making Late Payments or Missing Payments
Even a single late payment can negatively impact your credit score. Late payments show up as derogatory items on your credit report and can bring your score down by several points. If you miss too many payments, your debt will get sent to collections which will have a huge negative impact on your credit score.
5. Using Cash Advances
It might be tempting to utilize your credit card's cash advance feature (allowing you to withdraw money from an ATM, which counts against your available credit), however, a cash advance usually comes with a much higher interest rate and there is no grace period – interest starts accruing on day one. Our advice? Don't use this feature of your credit card.
6. Applying For Unnecessary New Credit Cards
Credit usage percentage impacts your credit score. So, wouldn't it make sense to apply for a new credit card to bring your credit usage percentage down almost immediately? Not necessarily. You should only have the number of credit cards that you can handle without getting yourself into debt. Having a credit card that you don't use is only leaving the door to temptation open, should you suddenly need (or want!) extra money. Also, any application for a credit card will come with a credit check, which will drop your score a few points each time it's done (with the exception of some secured credit cards).
Experts recommend at least 2 cards – one with a low limit, such as $1,000 or $2,000, and one with a higher limit. When shopping online, you would only use the card with a low limit, so that if your card is hacked, there's a limit to how much someone can spend using your card. The other credit card would be used for offline purchases only.  
7. Maxing Out Your Credit Card / Making Impulse Buys
It's easy to get carried away with your new spending tool but be careful! Whatever you spend now, you are going to have to pay back eventually – plus interest. Using your credit card beyond what you can afford is the number-one way Canadians get into credit card trouble – due mainly to the high-interest fees. Plus, maxed out credit cards don't look good on your credit report. Instead of buying things you don't need, learn to set yourself a budget and stick to it. It's not easy, but the alternative is a lot harder.
8. Not Using Your Credit Card
You can't build credit if you don't show responsible lending habits. While not using a credit card is an easy way to avoid falling into debt, it won't help with your credit building efforts. Even if you just use your credit card for your weekly grocery shop, and pay it off right away, you must use your credit card in order for it to work for you.
A credit card can be one of the quickest ways to build, and also damage, your credit score – depending on how it's managed. To get all the benefits of a credit card, without the risks of going into debt, consider a secured credit card. You still have to make minimum monthly payments, and late payments are reported to the credit bureau, however, you secure the limit of the card with the same amount of money in cash when you open the account. This provides a safety net against debt – you can't spend more than you've already paid, so you can't go into debt. There are several options when it comes to choosing a secured credit card, but you choosing one of the lowest interest cards will be your best bet.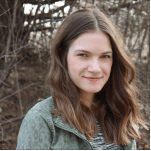 Posted by
Caitlin Wood
in
Credit
Caitlin graduated from Dawson College in 2009 and completed her Art History degree from Concordia University in 2013. She started working as a freelance writer for Loans Canada right after University, eventually working her way up to Chief Content Editor. Her work has led to a large expansion of the company's content department and she manages a staff of talented writers who are passionate about educating Canadian consumers about credit, debt, and all things personal finance. With over five ...
---