Why did I get Rejected for a Loan?
Being denied for any application is not a good feeling, and a loan is definitely no exception. The worst way to take this news is to feel sorry for yourself to feel like you are the victim in the situation.
Instead, you should remain objective and think critically. Ask yourself what you possibly did wrong for the application not to be accepted. This article will provide an inside look at how lenders look at loan applications. This way, next time you apply for a loan, you can be ahead of the game.
Inaccurate Credit Reports
Discrepancies, inaccuracies, or even anything ambiguous on your credit report could be enough for a lender to deny you a loan. Make sure to keep track of your payments. If you notice any inaccurate late payments, make sure to contact your credit card company to ensure a healthy credit history.
Do you have questions about your credit report? This article will answer them all. 
Problems with the Loan Application Itself
Entering any information inaccurately can diminish the chances of your loan going through. These inaccuracies could be things such as incorrect credit or employment information, or, even something as straightforward as your address. The probability of receiving a loan also drops if you've left some parts of the application blank. Before submitting your application, you should always review it thoroughly for errors or missed information. Even if it is a trivial error, any error on a loan application simply reflects negatively on you.
Click here to see other reasons why your loan application may have been denied. 
Work History
One of the first things a lender will look at is your job security. It's pretty self-evident; a stable job indicates you have a stable income. As a result, lenders will have far more confidence in you, and your ability to repay your loan. Having an irregular work history will definitely cast doubt, especially if you have weak job stability in your recent employment history. The key is to make the lender feel both confident and comfortable with your ability to make your payments on time.
Income vs. Debt Obligations
Even more straightforward than job stability, lenders will simply look at your current level of income. If lenders feel your current income is too incompatible with your debt obligations, they may not accept your loan application.
Learn about what being in debt really means. 
Check Your Debt Income Ratio
This ratio will give you a general idea of how your debt compares to your income. It's a good idea to keep track of this figure. In order to determine your debt income ratio, you simply add the total of your monthly debt payments and divide it by your monthly income. If your ratio is 43% or higher, you will be considered high risk in the eyes of a lender. This means your debt is high in comparison to the money you are currently making. It is best to consistently keep track of these figures. There are many debt-to-income ratio calculators available online. A handy trick would be to make one of these websites your homepage.  That way, every time you go online you are reminded of your financial standings. This constant reminder will keep your unnecessary spending in check, and keep you on track.
Bankruptcy
Depending on the type of bankruptcy you have filed for in the past, it will stay on your credit report for different lengths of time. Needless to say, a bankruptcy on your credit reports reflects very poorly on past financial decisions. Lenders will of course take note of this and it will decrease their comfort levels, having less confidence in your ability to repay your loan. Each lender is different when it comes to their leniency with a past bankruptcy, but, it will definitely affect your success in receiving a loan, especially if you've declared bankruptcy recently (Learn more about filing for bankruptcy in Canada, here).
Credit Card Usage
Try not to abuse the available credit you have.  When your credit utilization rate is high, it reflects poorly on you. If you have more than one credit card, and each card has a high percentage of its credit being used, this reflects even more poorly. As a result, lenders will be very wary to accept your loan application. You should always be cautious of this, and attempt to keep your utilization rate no higher than 30 percent.
Consider a Guarantor Loan
Wondering if there's a way for you to be approved without your credit being checked? Does your bad credit history often prevent you from securing the financing you need? Well, we have some good news. One service that you can access through Loans Canada is that of the "guarantor loan". In this case, you would need to find a guarantor, meaning a borrower who has good credit and strong finances, to co-sign your application, thereby agreeing to take over your loan payments if you can't afford them. If approved, you should be granted loan money with a reasonable interest rate and better payment terms than with other bad credit loan products, without your own credit being examined (your guarantor's will checked instead).
Here's how you can get a guarantor loan in Canada. 
Before applying, however, it's best to be aware of some of the potential consequences of defaulting (not paying or honoring your loan agreement). For instance, you are still primarily responsible for your payments. Defaulting often leads to penalty fees and mounting interest for every unpaid dollar. This can lead to unmanageable debt. In addition, your guarantor will be held liable for your payments when you default for too long (the time depends on your lender's policies). If they are also unable to afford the debt they've been given, it can lead to bad financial consequences for both of you.
Make sure a guarantor loan is right for you after you read this. 
Loans Canada is Here to Help!
These insights and suggestions should provide valuable information toward being approved for a loan in the future. Being denied a loan does not need to be interpreted as a personal failure. There are multiple lenders with their own individual requirements and preferences. To a degree, these variables are out of your control. Stay positive and take control of  your financial future by following the above tips. If you'd like some more information about securing a loan or you want to apply for a loan product through Loans Canada, contact us today!
---
★
★
★
★
★
Rating of 5/5 based on 2 votes.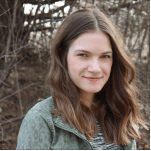 Posted by
Caitlin Wood
in
Loans
Caitlin graduated from Dawson College in 2009 and completed her Art History degree from Concordia University in 2013. She started working as a freelance writer for Loans Canada right after University, eventually working her way up to Chief Content Editor. Her work has led to a large expansion of the company's content department and she manages a staff of talented writers who are passionate about educating Canadian consumers about credit, debt, and all things personal finance. With over five ...
---