Can I Use a Personal Loan For Emergencies?
For this blog, we've teamed up with our partners at Fairstone
Almost half of Canadians are $200 away from not meeting their financial obligations each month. You're not alone if you fall into this category, but being cash strapped can make it difficult to tackle unexpected expenses.
Your car breaks down. How are you going to pay for it?
You could use your emergency fund if you have enough money put aside. But if you're like most Canadians, the rising cost of living is making it more difficult to save for emergencies. You could try using your credit card, but this may not be the best solution if you're already trying to pay down a balance, or perhaps your expense is larger than your credit limit. Not doing anything isn't an option since you need your car to get to work. In this case, a personal loan can be a good solution to help you cover the cost of your emergency.
I need money now. Isn't it faster to use my credit card?
It depends on the loan. Some personal loans can be processed quickly. At Fairstone, you can get your loan the same day you apply. While using a credit card may be tempting, it can put you into a cycle of debt. Unlike a personal loan (or installment loan), your credit card balance is a revolving type of debt meaning there is no set prepayment schedule, and no end date for the debt to be paid off. 
Our tip? Only use a credit card if you know you'll have the money to pay off your balance by the time your bill comes.
What types of emergencies can a personal loan be used for?
Most lenders will allow you to take out a loan to cover almost any unexpected expense. You just need to meet their borrowing requirements like having proof of income and being able to afford the loan payments. Here are some typical reasons customers come to Fairstone looking for an emergency loan:
Home repairs (like roof repairs or flood damage)
Broken appliances
Vet bills
Medical bills
Unexpected travel
Another use for personal loans? Some people may initially use their credit card to pay for unexpected expenses, and later choose to consolidate their credit card balance when it becomes unmanageable. Using a personal loan to consolidate debt allows you to combine multiple bills into one simple payment, helping to pay off debt faster and save money on interest charges.
What's the best way to use a personal loan for emergencies?
Your lender should work with you to help customize your loan details so it meets your needs, but here are some things you'll want to consider when taking out a loan for emergencies:
Loan term: A shorter loan term will make your payments higher, but will reduce interest charges over the course of your loan. On the other hand, a longer loan term will make payments more affordable and give you more flexibility in your budget, but you'll pay more interest over time. 
Loan type: If you're a homeowner, you may have the option of securing your loan with the value of your house. The application for a secured loan takes a bit longer to process, but you can benefit from a lower interest rate and more affordable payments. 
Pre-payment penalties: Some loans charge a penalty if you pay it off before your loan term ends. If you want the flexibility to pay off your loan at any time (and to get out of debt sooner), look for a lender that has no pre-payment penalties on their loans.
Payment frequency: Biweekly payments help you pay down debt faster and save money on interest since you're making two extra payments a year compared to semi-monthly payments. Semi-monthly payments are more predictable since you'll pay the same amount towards your loan each month. And lastly, monthly payments can help simplify your payment schedule.
Looking for a personal loan to cover an unexpected expense?
Fairstone offers emergency loans up to $30,000. Find out if a Fairstone loan is right for you with an online loan quote. It's simple: Visit Fairstone.ca, enter a few details and receive your personalized loan offer. You'll find out how much you could qualify for, and what your payments might be. There's no obligation and no impact to your credit score. 

★
★
★
★
☆
Rating of 4/5 based on 5 votes.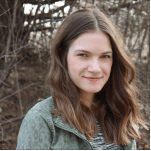 Posted by
Caitlin Wood
in
Loans
Caitlin graduated from Dawson College in 2009 and completed her Art History degree from Concordia University in 2013. She started working as a freelance writer for Loans Canada right after University, eventually working her way up to Chief Content Editor. Her work has led to a large expansion of the company's content department and she manages a staff of talented writers who are passionate about educating Canadian consumers about credit, debt, and all things personal finance. With over five ...
---