What banks really offer
Do banks really offer the products and rates they promote? If you do a Google search for the term "bank loan," you will be bombarded with results promoting mortgages, personal loans, HELOCs, credit and so on — but will you really qualify? Maybe, but we'll have to dig a little deeper to determine what requirements are necessary for a solid qualification.
First of all, let's look at the rates banks offer. All banks are actively competing for low, competitive rates to get more business. However, what they don't tell you is that each advertised rate comes bundled with a terms and conditions. These conditions reflect the bank's qualification requirements; a good credit score, income and job stability. If you walk into a bank after hearing about some great rate, and you're unaware of the standard requirements for a loan, and you're not an experienced negotiator, the bank will take advantage of the situation and attempt to finance you at rates higher than you deserve. At the end of the day, their only goal is to make as much money out of you as possible.
Banks want to give money to people that don't need it. In other words, they are looking for security. If your financial situation looks a little shaky, banks will do whatever they can to drive their rate of lending up — and that's only if they're willing to consider you! If you are in the market for an unsecured loan, banks are unlikely to lend to you. At the end of the day they want to see their loan secured against property, a car, or some other valuable asset.
One great way to protect yourself from a bank's opaque products, rates and conditions is to visit a mortgage broker. Mortgage brokers already know the products, and they have a realistic understanding of the rates that lending institutions promote. It is a lot harder for a bank to play hardball with a highly knowledgeable and experienced mortgage broker. Not only that, mortgage brokers don't work for the banks, they work for consumers. Their income comes from commission earned by the business they bring to the banks, so they want to get you financed, it is in their best interest to do so. Moreover, good mortgage brokers that bring a lot of volume to banks are rewarded with exclusive rates that banks neither publicize nor promote. That means that by visiting a mortgage broker instead of a bank not only do your chances of qualification increase, but your potential to save grows too! I bet your local bank didn't tell you about this one, huh?
What does this mean for individuals with bad credit?
It is harder to find a loan and it is harder to borrow at a good interest rate if you have a bad credit score or bad credit history. That's common knowledge. However, given the fact that banks make it hard to obtain mortgages, home equity loans or even personal loans if you don't meet very specific criteria, what alternatives does this leave for those with bad credit?
For both secured and unsecured lending, a sure bet is to visit a private lender – however, those are hard to find. Loans Canada deals with private lenders so we can help you find financing from a private source if you visit our application page.
Other alternatives include credit unions, investment banks and other kinds of lending institutions.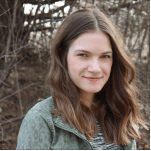 Posted by
Caitlin Wood
in
Loans
Caitlin graduated from Dawson College in 2009 and completed her Art History degree from Concordia University in 2013. She started working as a freelance writer for Loans Canada right after University, eventually working her way up to Chief Content Editor. Her work has led to a large expansion of the company's content department and she manages a staff of talented writers who are passionate about educating Canadian consumers about credit, debt, and all things personal finance. With over five ...
---