Pros and Cons of Personal Loans
By

Caitlin in Loans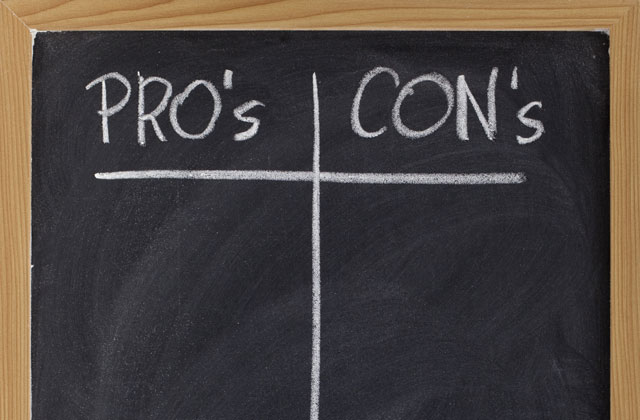 First of all, there are many types of personal loans and in many occasions people use the term broadly to refer to many, many types of loans. In this article we will focus only on a narrower definition of personal loans, encompassing mainly one that includes only payday loans and short term, small and unsecured personal loans as part of its definition. For the purposes of this article home equity and car equity loans do not fall under this definition.
So, in what situations do individuals seek unsecured personal or payday loans? Well, the simple answer is when one is suffering a cash-flow problem and needs a quick and easy solution. This may occur when you are between jobs, a car needs repairs or you need to make some sort of purchase or payment and don't have time to save. The point is that often people are rushed in making these decisions and don't consider the pros and cons of personal loans. Here they are:
Pro: Personal loans are easy to obtain
If your credit is alright and you are employed then you are very likely to qualify for a personal loan. Approval is easy and very fast.
Con: Qualification guidelines are very definitive
When it comes to personal loans, you meet the minimum requirements you're almost good to go. However if your financial profile contains any bad marks these lenders do not show a lot of sympathy or breathing room. The loans are unsecured and they want to mitigate risk.
Pro: You get your money fast
When it comes to personal loans there's not a lot of bureaucracy. One thing is for certain: if you are approved for a loan you wont have to wait long to get your money. It usually happens within days or less. The turnout rate is very advantageous.
Con: Your credit sometimes really matters
This varies from lender to lender, but usually you are penalized for bad credit. In fact, often if you can qualify for an unsecured personal loan with a bad credit rating you might be penalized with a higher interest rate.
Pro: You can use the money for anything you want
A personal loan is unsecured, so, you can use the money to buy whatever you want, e.g. bills.
Con: Hidden fees
A lot of personal and payday loans come with hidden fees, and they are often very steep. You may be charged when you miss a payment or something else goes wrong. Be careful and read the fine print.
In conclusion, be careful and do your research before you apply for a loan. Be responsible when it comes to borrowing and you'll reap its rewards without having to face any negative consequences.
---