Personal Loans Canada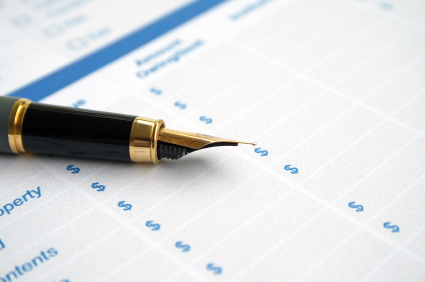 Are you in the market for a personal loan?
Well, here's a simple guide to the different loan products and services available to you. First of all, did you know that there exists a sharp difference between a secured personal loan and an unsecured personal loan? Many people don't think of personal loans as having security, but they can.
Secured vs Unsecured Personal Loans
If you apply for a personal loan and have an asset to secure it against, you will benefit from lower interest rates and more favorable contract terms and conditions. The fact of the matter is that a lender wants to avoid risk, and an unsecured loan is risky. Therefore, if you can secure your loan against a good asset you will be rewarded with a cheaper cost of borrowing.
And if you don't have security? You still have options, so let's take a look at them:
Unsecured Personal Loans
Generally speaking, if you are in the market for an unsecured loan, you have the following options available to you…
1. Payday Loans
A payday loan is sort of like an installment loan, except you make your payments on the day you get paid. Money is paid back to the lender periodically (e.g. every 2 weeks, on your pay day), and only small amounts of cash are lent. Typically the amount ranges anywhere between $250-$1500. No down payment is required, but you may have to pay some administrative fees.
2. Personal Loans
A personal loan is more flexible than a payday loan, in that you can borrow larger amounts and the repayment method isn't as specific or controlled as is the case for a payday loan. No down payment is required for such a loan, and they are quite easy to obtain given that your credit is OK and you have enough income to cover the payment amounts.
We realize that you may have questions about your credit score. Check out this article on what lenders really look for in their applicants for more information.
On the other hand, if you do possess some sort of asset that you can secure, you have a few more options available to you. Most of the time lenders like to lend against a vehicle or property, so we'll focus on these two assets only. Let's take a look:
Secured Personal Loans
1. Loans secured against your car
If you have a vehicle and are in need of cash you can actually ask your lender to secure your loan against it.
2. Loans secured against your home
As you now know, lenders love security, and your best asset is property. If you have property and you need cash, then secure your loan against your home.
How?
Well, you can obtain a second mortgage, a home equity line of credit, or you can refinance your current mortgage. Click here to learn more about leveraging your home equity for cash.
In conclusion, by securing your loan against one of your assets, you will benefit from lower interest rates. Nevertheless, no matter what your situation you definitely do have options. Do you have any questions or are you rushing to get started? Apply with us, and we'll help you reach your goals.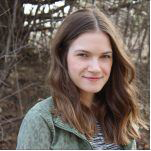 Posted by
Caitlin Wood
in
Loans
Caitlin graduated from Dawson College in 2009 and completed her Art History degree from Concordia University in 2013. She started working as a freelan...
---