Looking for a Money Supplier? Here's How to Find the Best One
By

Caitlin in Loans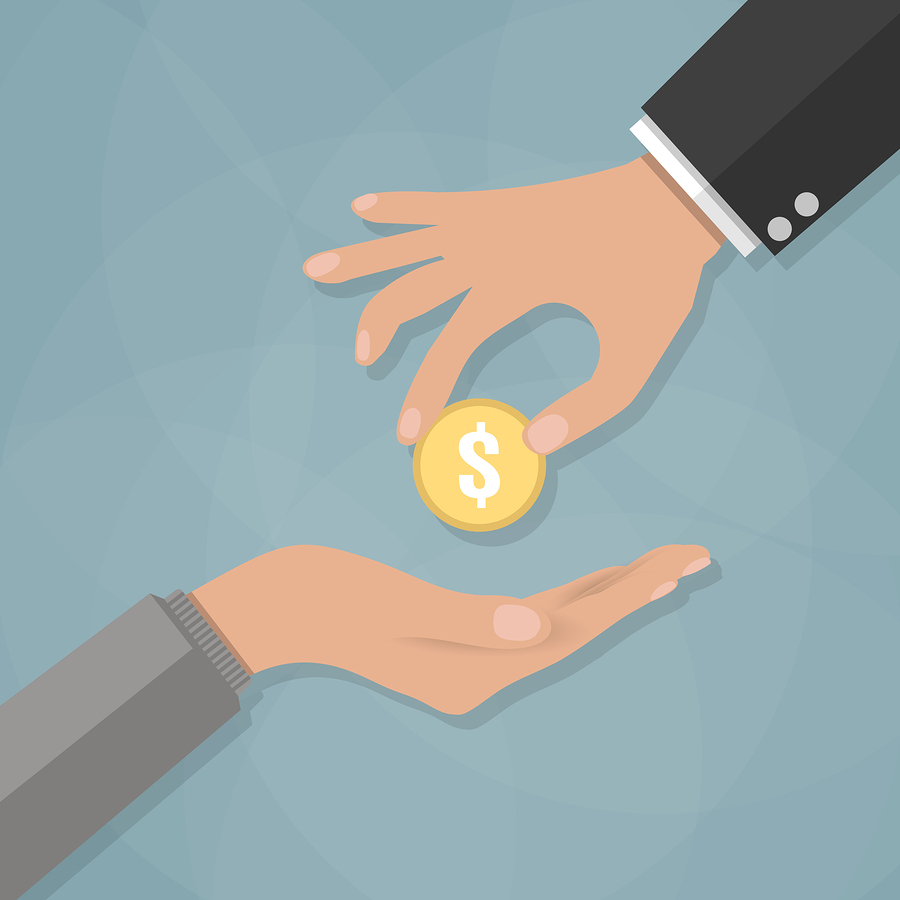 Have you recently been searching for financial help and came across the term money supplier? If so were you confused about what that even means? Well, the good news is you're not alone and the even better news is that a money supplier is simply a lender, someone who can provide you with a loan.
More specifically a money supplier is an alternative lender. This means that a bank or other more traditional financial institution probably wouldn't be referred to as a money supplier.
What is Alternative Lending?
What is alternative lending you ask? It's a blanket term for lenders who have stepped outside the "normal" lending box and are trying to shake things up and disrupt the lending industry. On top of all that, alternative lenders are looking to provide individuals, just like you, with access to the financial products they need and want regardless of their financial pasts.
Where Can I Find a Money Supplier?
Typically these types of lenders can be found online. The online financial community is constantly growing and improving, long gone are the days when you needed to set up a meeting with a bank manager just to discuss applying for a loan.
This online loan industry continues to open up doors for all Canadian, credit constrained or not, looking for personal loans and other financial products to help secure the stable financial futures they want.
Loans Canada is a money supplier and part of the alternative lending industry. We connect Canadians from all over the country with private lenders, credit and debt counselors, and other financial professionals. We conduct the majority of our business online which means you can check out our applications and even apply for a loan at any time during the day. Your convenience is a top priority for us.
How to Choose the Right Lender?
So, how do you choose a legitimate money supplier or alternative lender? This is a great question as while there are countless professional and experienced online lenders out there, there are also many who are not legitimate.
There are a few red flags that you should look out for when choosing who you want to work with, the best piece of advice we can give you is to be wary and to always take the time to do some research on your potential lender.
Does the lender sound too good to be true?
If the loan, interest rate or repayment plan that your online lender is offering you sounds too good to be true, it probably is. Keep in mind that while you definitely want to shop around for the best deal possible, you're still borrowing money and that is not free.
Does the lender have real world presence?
The majority of these types of lenders conduct all of their business online, therefore, this may be slightly difficult to verify. Look to see if the lender you're looking to borrow money from has an address on their website and a phone number that you can call and speak to a real customer service agent.
Are there any reviews written about the services provided by the lender?
Looking for reviews is a great way to verify if a lender is legitimate. If you can't find any mention of a lender online, that is a serious red flag and you should definitely cease all contact with them.
Has your lender asked you to make your first payment up front?
If a lender asks you to make your first payment up front this is without a doubt a scam. A legitimate lender will never ask you to make a payment on a personal loan before you even get your money. A few of the most common excuses that a lender may give you are:
They need a sum of money for insurance to cover the loan.
By making your first payment in advance you'll be verifying all your personal information for them.
Your first payment will cover the cost of the income of the person who will set up your loan.
If you're applying for a straightforward loan, secured or unsecured, no lender should ask you to make your first payment up front.
Just as a side note we want to discuss one situation where you'll need to make payments before you get your money. A credit rehabilitation savings program requires you to fully pay off your loan before you can access the total amount of money. We understand that this is confusing so if you need more information on this subject, take a look at this article.
Business Loan Suppliers
Money suppliers aren't just for personal loans. There are lots of alternative lending options for your small business financing needs. Take a look at some of our resources on small business loans in Canada.
---