Common Reasons People Turn to Loans Canada for Help
It's our objective at Loans Canada to provide all Canadians, no matter what their credit is, with a wide variety of loan, credit, and debt products. Whether you're looking to tackle consumer debt or are interested in renovating your home, Loans Canada can help. If you're currently in the market for any type of financial assistance, consider Loans Canada your one stop shop. To help answer any questions you may have, here are the top 10 reasons why the majority of our clients turn to us for the financial help they need.
To Manage Credit Card Debt
Credit card debt, unfortunately, is one of the largest financial issues facing the majority of Canadians. There is nothing worse than feeling held back by debt from your past. We offer several different debt management options to help our clients free themselves from their debt:
Credit rehabilitation
Debt settlement
And for more drastic cases, consumer proposals and bankruptcy
If your credit card debt has simply become too much for you to handle, the first step you should take is to choose the right debt relief option for your unique needs (take a look at this infographic to determine which debt management option is best for you). One of our debt specialists is always available to help you start the process.
To Purchase a Vehicle
The majority of Canadians need a vehicle to commute to work, make daily chores like grocery shopping more convenient or to get their children to practice on time. Cars are a necessity and Loans Canada offers financing options for anyone and everyone.
But for those looking to finance something slightly less practical and a little more adventurous, we also offer loans for recreational vehicles including but not limited to:
Motorcycles
RVs
Boast
Skidoos
To Purchase a Home
Taking out a mortgage from a big bank or other more traditional financial institution is a great option for lots of people, but for those looking for a more personalized experience or even for those who have been rejected by the banks, we can help.
We can set you up with whatever type of mortgage or home loan you need:
First mortgages. For anyone looking to purchase their first home.
Second mortgages. For those looking to invest in the real estate market.
Bridge loans. For your short term, mortgage financing needs and to help you go from unbankable to bankable.
Mortgage refinancing. For those who want to tap into their equity.
To Renovate a House
Even the simplest home renovations can cost thousands of dollars. So if you're thinking about renovating any part of your home taking out a loan is a great way to finance those renovations. One of the best reasons, besides creating a home you love for you and your family to enjoy, to update your house is to increase its value. A new kitchen, updated bathroom fixtures or a finished basement can add a lot of value to your home and even allow you to turn a profit should you decide to sell it in the future.
To Plan a Dream Wedding
Weddings are not cheap, especially if you have a long guest list or a specific vision of how you want your special day to look. Before you even think about charging your wedding expenses to a high interest credit card, consider taking out a loan to fund your wedding.
This option is particularly beneficial for those with good credit as that will allow you to get an interest rate that is more manageable than the one associated with your credit card.
To Invest in a Business
Investing in your own business is a great way to improve your client base, hire more employees and make more money. Most business owners, whether they own a start up or a larger corporation, have to take out a loan at some point to invest and help grow their business.
To Consolidate Debt
A debt consolidation loan is one of the most common ways to help manage out of control unsecured debt. Loans Canada can set you up with a lender who specializes in debt consolidation so that you can:
Reduce the amount you owe each month
Pay back your creditors
Avoid bankruptcy
Work on rebuilding your credit
To Break the Payday Loan Cycle
The payday loan industry preys upon consumers who find themselves in desperate situations with nowhere else to turn. It can be next to impossible to break the cycle of debt that payday loans create. Fortunately, many of our clients have been able to break the cycle by taking out a more manageable personal loan that offers them:
Installment payments to fit their budget
Lower interest rates
Better terms
An opportunity to start rebuilding their credit
To Help Cover the Cost of an Emergency
Unfortunately, life happens and it can often be expensive. A short term installment loan is one of the best ways to help cover the cost of an unexpected expense. More often than not you'll get approved within a day or two which means you'll be able to deal with your emergency as soon as possible. Here are a few of the issues an emergency loan can help you handle:
Car problems
Unexpected trip
Medical costs
Property damage
To Settle a Tax Bill
Owing money to the government is no one's idea of fun especially if you weren't expecting the bill and aren't currently financially prepared to handle it. Taking out a personal loan to settle your tax bill can often provide the peace of mind that you no longer owe the government any money.
Looking for a Specific Type of Financial Help?
If none of these options fit your needs, one of your financial specialists would be more than happy to help you find a solution to your problems or a loan to cover your expenses.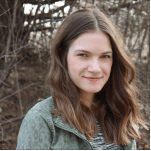 Posted by
Caitlin Wood
in
Loans
Caitlin graduated from Dawson College in 2009 and completed her Art History degree from Concordia University in 2013. She started working as a freelance writer for Loans Canada right after University, eventually working her way up to Chief Content Editor. Her work has led to a large expansion of the company's content department and she manages a staff of talented writers who are passionate about educating Canadian consumers about credit, debt, and all things personal finance. With over five ...
---