Living with Bad Credit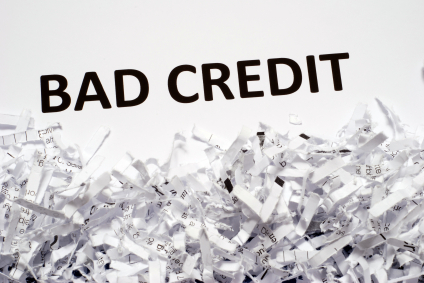 Coping with bad credit is a disastrous position that nobody wants to find themselves in. However, many individuals find themselves drowning in a sea of insurmountable debt every day as they struggle to survive paycheck-to-paycheck. Buying a house, leasing an automobile, getting utilities connected, reserving a hotel room, and getting a credit card are extremely difficult for those with poor credit, regardless of their income.
However, it is possible to work around bad credit and to get your financial situation and credit rating back on the right track. By using these suggestions and doing some meticulous planning you'll be capable of working around your credit predicament, obtaining the money you need, and beginning the process of getting your credit rating back on track.
Individuals who need to acquire or lease an automobile can still obtain a loan if they can find a co-signer. However, finding a suitable co-signer is usually a challenging feat. Whenever someone co-signs a loan for you, they consent to take legal responsibility if you become delinquent on your obligations. Defaulting can damage your rapport with the co-signer, along with their credit rating.
If you need to buy a house, you can turn to a mortgage broker. Mortgage brokers will find finance companies prepared to loan money to high-risk individuals. Mortgage brokers understand the real estate market and can match you with a great mortgage product.
Without having a credit card it is almost impossible to reserve a hotel room or set up an account with a utility company, without having to pay a cash deposit. Nevertheless, the majority of banks issue secured credit cards. The bank secures the funds by requiring that you keep the same amount of money as your credit limit on secured deposit at the bank.
Using this method, there is absolutely no risk for the bank. When you get a secured card, ensure that you use it responsibly. Make small purchases and pay them off immediately. If you can't avoid making a larger purchase, be certain to pay off the balance by the end of the month, or at the very least, the minimum payment amount.
Obtaining a secured credit card and paying it off monthly will get you on the right track to re-establishing your credit, and getting your finances back on track. Something you should avoid when focusing on repairing your credit is payday loans, which come with ludicrously high-interest rates.
Taking out a payday loan often results in a seemingly never-ending loop. Once you get your next paycheck and pay the loan off, you'll have less money than you require, and you'll find yourself borrowing again. Before long you'll be back where you started, drowning in a sea of debt.
Reestablishing your credit rating and rebuilding your finances might sound unachievable right now, but by following the strategies presented here, and doing some strategic planning you'll be back on track in no time. Even the worst credit rating can be turned around by practicing good spending habits and understanding how to use credit sensibly.
Click here to see how your credit score is calculated and don't forget, a quick and easy way to both re-establish your credit score and save money is to enter a credit rehabilitation savings program.
Apply with us and get started today.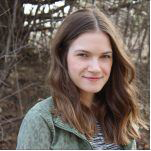 Posted by
Caitlin Wood
in
Credit
Caitlin graduated from Dawson College in 2009 and completed her Art History degree from Concordia University in 2013. She started working as a freelan...
---