While Saskatoon and the rest of Saskatchewan have the highest percentage of debt-free families in the country, that doesn't mean people don't have a use for loans. Things like homes, vehicles, and education aren't cheap and most people simply don't have enough money to pay for these types of expenses outright.
Also, there are many emergencies or unexpected expenses you may incur that you cannot afford out of pocket. Thankfully, there are dozens of lenders in most cities that offer personal loans. These loans can be a lifesaver and can ease a lot of stress associated with unexpected expenses.
3 times you should use a personal loan instead of a credit card. Click here.
What Can a Personal Loan be Used For?
So we know that personal loans can provide a great service for a lot of people, but what exactly can a personal loan be used for? In general, a personal loan can be used for a wide range of things, including:
Medical emergencies

Travel

Car issues

Household repairs

Large purchases
While a personal loan can be used for nearly anything, that doesn't mean you should use it for anything. Personal loans should only be used on things you either need or important expenses. Remember, you will have to pay the loan back in full, plus interest. If you just simply want a new game system or a new TV, it might not be worth it to take out a loan.
On a similar note, be sure that you can afford any loan you apply for. The last thing you want to do is take out a loan that you cannot afford to make payments on. So before you take out a loan, take time to think if it is something you truly want. Your loan payment must be affordable and fit within your budget.
Interested in learning about what affects your credit score? Check out this infographic.
How Big of a Personal Loan Can You Get?
If you are going to take out a personal loan, it makes sense to wonder just how large of a loan you can take out. While some people might only need a few hundred to cover a small medical bill or home repair, some can be upwards of a few thousand for car repairs or major medical emergencies. Getting into debt troubles as a result of a loan can be very stressful and expensive, so be responsible when borrowing.
The Lender You Choose
So how large of a loan are you able to get? Well, this will ultimately depend on a couple of different factors. First, each lender will have different rules about who they work with and how much they are willing to lend. Because of this, it is important to visit a number of different lenders to ensure you find the right one for your needs.
To learn how to compare lenders, check out this article.
Your Credit Health
Next, your credit report and credit score will have an impact on how much you can borrow. The better your credit, the less risky you will be in the eyes of a lender. So if you have a high credit score, lenders may be willing to lend you greater amounts of money. Of course, you need to show you have the ability to repay a loan. Your income needs to be suitable and/or your bank statement needs to show that you can afford the repayments associated with the loan.
Consider a Secured Loan
Also, if you provide security or collateral, you will often be able to borrow more money. If you put up your car, home, or another valuable possession as collateral, lenders will be willing to lend you more money. This is because there is less risk absorbed on their part as they can take possession of the collateral if you fail to make your payments.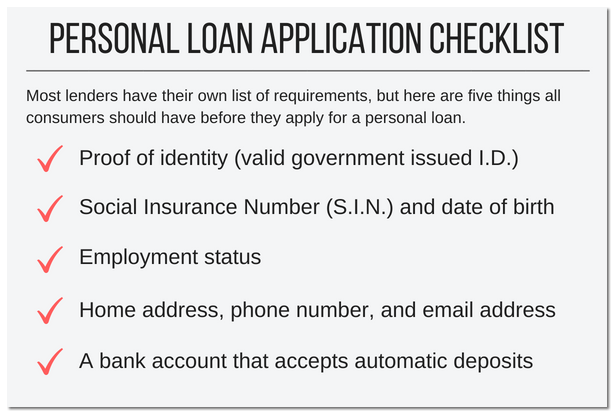 What are Lenders Looking For When Approving a Personal Loan in Saskatoon?
It would be great if everyone that needed a loan for something important could get one, this isn't always the case. Unfortunately, many people will be turned down for a loan for a number of different potential reasons. So when approving a loan application in Saskatoon, what are lenders looking for?
In general, there are a couple of different things most lenders want to see before they approve a personal loan:
They want to see that you have stable employment and make a suitable amount of money.

They will want to see your bank statements to see how your financial situation looks and see if you have the ability to repay the loan.

They will want to check out your credit score to ensure you have been a reliable borrower in the past.

Whether you are putting anything up for collateral or not.
For even more information about loan approval, click here.
Of course, every individual lender is different and will have different exact requirements. So what one lender is looking for in a great borrower might not be the same as what another lender will be looking for.
The Right Personal Loan For You
Are you in the market for a personal loan? If so, be sure to reach out to Loans Canada for assistance. We are confident we can help you find a solid personal loan in your area.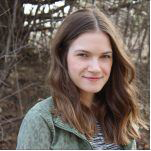 Posted by
Caitlin Wood
Caitlin graduated from Dawson College in 2009 and completed her Art History degree from Concordia University in 2013. She started working as a freelan...