Your credit score is an incredibly important part of your financial health. With a bad credit score, most financial products will be unavailable to you, which can have a negative effect on many aspects of your life. 
On the other hand, a good credit score can open up so many doors for you that you may not even realize. 
Generally speaking, a credit of 630 is considered average and is often on the lower end for conventional lenders and creditors when it comes to loans and credit products. For instance, if you're applying for a mortgage, car loan, or credit card, a score of at least 630 is typically required. 
If your credit score is far below that level, you may want to take steps to improve it. If you're looking for credit improvement in Mississauga and aren't sure where to start, we have all the information you need.  
Did you know what bad credit can affect your daily life? Learn more about this
here
.
What's on Your Credit Report?
Your credit report contains lots of very important information that creditors and lenders look at when deciding whether or not you're eligible for a financial product. Sometimes even employers and utility providers pull consumers' credit reports to make sure they're able to make bill payments in full and on time each billing cycle.
So, what exactly is on your credit report that others are able to see?
Your credit score

Your full name

Your birthdate

Your current and past addresses

Your contact number 

Your social insurance number (SIN)

Your driver's license info

Your past and present employers

Information regarding your credit and loan accounts 

Public records

Black marks

Notes about debt settlement, consumer proposals, or bankruptcy (if applicable)

Cell phone accounts

Utility accounts

Accounts in collections

Notes about fraud 

Notes about identity verification
Example Credit Report
How Long Does Negative Information Stay on Your Credit Report?
The information that is contained within your credit report will have an effect on your credit score, whether good or bad. Positive information that can bring your credit score up will include things such as a history of timely bill payments and accounts in good standing.
Negative information that can pull your score down, on the other hand, can include things such as notes about loan defaults or reports of debt settlement. The question is, how long does such information stay on your report and keep your credit score down?
The good news is, negative information won't stay on your credit report forever. Eventually, these negative notes will disappear, but the length of time depends on the specific type of information (for a more detailed look at this, click here). Certain forms of information can stay on your report for as little as a few months to as long as a few years.  
The worst note on your credit report would be bankruptcy, which will also stay on your credit report for the longest amount of time. A first bankruptcy will stay on your report for seven years, while a second or subsequent bankruptcy can stay on your reports for as long as 14 years. Bankruptcy also has the worst effect on your credit score, giving you a rating of R9, which is the worst your credit score can have. 
The 5 most common errors found on credit reports, click here. 
"Hard" Vs "Soft Pulls" – What's the Difference?
A "hard pull" refers to when creditors pull a copy of your credit report when you apply for a loan or new credit. These can cause a dip in your credit score, though only temporarily.
A "soft pull," on the other hand, refers to when you pull your own credit report, which you're allowed to do for free once a year from each of the two major credit bureaus. Unlike hard pulls, soft pulls aren't bad for your credit score. 
Habits That Have a Negative Effect on Your Credit  
In order for your credit score to improve, it's up to you to make some positive changes and develop habits that will help with credit improvement in Mississauga. But there are also habits that you may have adopted that are hindering your credit score, including the following.
Missing bill payments – Probably the worst thing you can do for your credit score is miss the due dates on your bills, or neglect to pay them at all. Bills that are overdue by at least 30 to 60 days will be reported to the credit bureaus and will be reflected on your credit report, which will pull your score down. 
Taking out too many loans – As mentioned earlier, applying for new credit will prompt the creditor to pull your credit report, which will result in a "hard pull" that can bring your credit score down. And if you apply for too many loans within a small window of time, your credit score can suffer even more. 
Spending too much on your credit cards – If you continually max out your credit cards month after month, you increase your credit utilization ratio, which is a representation of how much you spend relative to your credit limit. What's worse is if you barely pay much towards that debt every month and only make the minimum monthly required payment. 
Generally speaking, it's recommended that you spend no more than 20% to 30% of your credit limit on your credit card. At the very least, try your best to pay off your credit card bill in full rather than just making the minimum payment. Both maxing out your credit card and making minimum payments can be detrimental to your credit score. 
Having too much debt – If you're carrying too much debt relative to your income, your credit score can take a hit. And not only is too much debt bad for credit, it can also be financially stressful for you. 
Further, the higher your debt load, the more your debt-to-income ratio will be, which is a number that future lenders will look at when you decide to apply for a loan. If that ratio is too high, you will have a harder time getting approved for a loan. 
Closing old accounts – If you have old accounts that are in good standing and you close them out, that might have a minor effect on your credit score. Old accounts contribute to your credit history, which lenders depend on when determining your risk level as a borrower. Even if you never use those accounts, leaving them open can be a good thing for your score. 
Check out
this infographic
for even more information about credit scores in Canada. 
Credit Building Products in Mississauga
Credit improvement in Mississauga can take a lot of time and effort, but it's well worth it when you're able to afford various financial products and receive lower interest rates. With a little dedication, there's no reason why you shouldn't see improvement with your credit score in a few months. 
Thankfully, there are some credit improvement programs available to give you some assistance in boosting your credit score. 
Secured credit cards – Perhaps the best way to boost your credit score is by faithfully paying your bills on time, such as your credit cards. But with a bad credit score, you may not be eligible for approval for a traditional unsecured credit card.
Fortunately, there are secured credit cards available that are much easier to get approved for (to learn more, click here). As the name suggests, these cards are secured by collateral; namely, a cash deposit that you make before you start spending on your card. This deposit amount essentially becomes your credit limit. By being responsible with your secured credit card, you can effectively improve your credit score over time. 
Credit rehab savings program – If saving money is an issue for you, a credit rehab savings program may be of some assistance. With this type of program, you can both save money and improve your credit score simultaneously. You don't have to worry about any upfront fees to pay, nor do you need a good credit score to get started. 
You'll have access to much-needed cash as you require it throughout the term of the loan based on the amount of equity that you are able to accumulate. It's an easy way to get the cash you need while building good credit at the same time. 
Credit counselling – If you're having trouble trying to make any headway with improving your credit score and need a little outside help, there are credit counsellors available for assistance. These professionals will sit down with you and go over your finances to see where changes should be made. 
They'll also help you come up with a realistic budget for you to stick to that will keep you within your financial means so you can avoid spending too much and save some money. If necessary, credit counsellors may also help work with your creditors to see if any arrangements can be made to alleviate some of your debt by lowering your interest rates to make your debt more affordable. 
To learn how to tell if you need credit counselling, check out this article.
Debt consolidation program – If you're like many other Canadians, you likely have a few different loans to juggle, some of which may come with very high interest rates. If that's the case, a debt consolidation loan might prove to be useful.
A debt consolidation loan is a large loan that you take out at a lower interest rate compared to the highest-rate debt you currently have. You then use that loan to pay off all of your other loans. You're then left with just one loan to have to worry about, which is much easier to manage. And at a lower interest rate, you can save a lot of money over the long run, too. 
Need Some Assistance With Credit Improvement in Mississauga?
Having a healthy credit score is important for your overall financial health. A good credit score can afford you with many financial options that you may not have access to with a bad score. And not only will you have more available to you, but you'll be rewarded with lower interest, which can help save you lots of money. If you're looking for help with credit improvement in Mississauga, Loans Canada has all the solutions you need.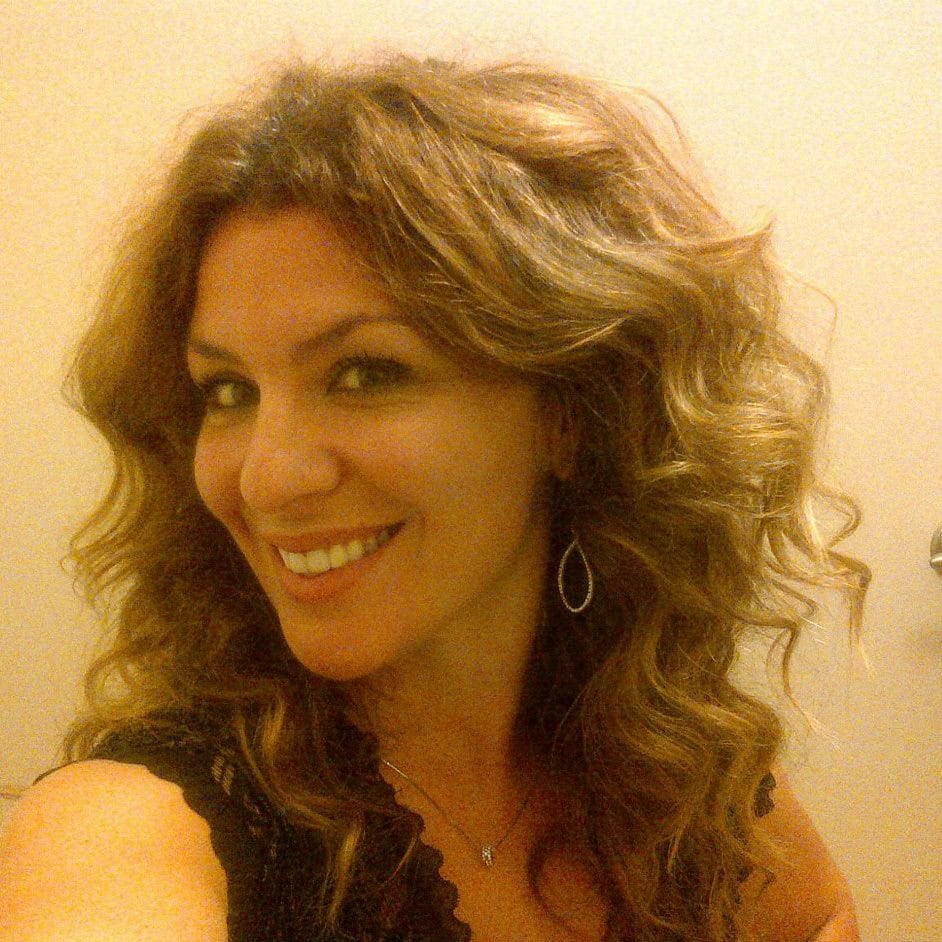 Posted by
Lisa Rennie
Lisa has been working as a freelance writer for more than a decade, creating unique content that helps to educate Canadian consumers. She specializes in personal finance, mortgages, and real estate. For years, she held her real estate license in Toronto, Ontario before giving it up to pursue writing within this realm and related niches. She enjoys sharing her knowledge and experience in real estate and personal finance with others. In her spare time, Lisa enjoys trying funky new recipes, spendin...