Living in any urban area can be tough on your wallet. Hamilton, being one of Ontario's largest cities, is no exception. As a local, you likely have tons of daily costs to think about, which means it's important that you have a few different payment methods at your disposal.
While it's tempting to rely solely on your income and credit cards, an installment loan could also be a good option, especially if you're dealing with an unexpected expense. Keep reading for everything you need to know about installment loans in Hamilton.
Looking to apply for an installment loan in Ontario? We have the information you need.
How Does an Installment Loan Work?
When it comes to installment loans, most borrowers apply at their local bank or another prime lender, you can also find plenty of alternative lenders in Hamilton.
Although the conditions of your own installment loan will vary depending on your lender's specifications, how much money you request, and how strong you are financially, the overall principle of this product is the same.
Payment Plans
You'll then repay your borrowed funds over time through installments over a predetermined schedule. Lenders may also allow you to make larger or more frequent installments throughout your payment plan.
Most lenders will offer you a variety of installment frequency options, such as:
Weekly (total payments/year = 52)

Bi-weekly (total payments/year = 26)

Monthly (total payments/year = 12)

Semi-monthly (total payments/year = 24)
Once all your installments have been paid, you're free to apply for a second loan or move on. Before you get started, however, it's essential to choose your installments wisely and consider the potential impact they can have on your financial profile.
For example, bi-weekly installments may not be the best choice if you don't earn a consistent income, as you might with contract work, in which case monthly installments may be safer.
Can you pay back your term loan at any time? Click here to find out.
Should You Pick a Shorter or Longer Payment Term?
When it comes to installment loans in Hamiton, it's important to consider how long and how often you could be making payments. For instance, a shorter loan term will often result in a higher interest rate. That higher rate can inflate the cost of your loan, making it unaffordable if you don't have a solid income and savings account to back you up.
Then again, while a lengthier payment term may have a lower rate, it also means your debt will last longer. If you should experience a job loss or can't afford your payments for some other reason, defaulting can result in penalties, added interest, and even a decrease in your credit score. Every defaulted payment will also leave a black mark on your credit report for a number of years.
So, before you apply, make sure your finances are in check and that you've modified your budget to include all these costs. If it seems like your upcoming payments will outweigh your savings and income, it might be best to hold off, shop around for another loan, or request less money.
Do Bad Credit Installment Loans Exist?
When looking for an installment loan in Hamilton, it's also important to compare lenders and find the one that offers the best conditions. After all, every lender does business differently.
A bank, for instance, will usually be able to offer you a larger loan, a lower rate, and a more adjustable payment plan. You can also access a wider variety of loan products, especially when you have healthy finances. However, prime lenders have harder approval standards to meet. Some institutions will deny your application if your credit score is too low or if they feel as though you can't afford to take on the cost of the loan.
Want to learn about what affects your credit score? Take a look at
this
.
Credit Scores and Credit Reports
Your credit score is a three-digit number ranging from 300 to 900 that's assigned when you start using credit (click here for more information about credit score ranges). Canada's credit bureaus, Equifax and TransUnion will also create a credit report in your name, which lists all your credit-related activity over the past decade or so.
Whenever you submit an application for a new credit product from that point on, lenders may examine your report and score, as well as other financial elements (income, employment, etc,) to determine the level of risk you pose. Typically, a score somewhere between 650 and 900, coupled with a credit history of good payments are desirable to potential lenders.
Contrarily, a score within the 300-600 range means you have bad credit. No matter the cause, lenders will assume that you'll have a harder time covering your installments. As such, interest rates will be higher, loans will be smaller, and payment plans will be less favorable.
Bad Credit Loan Payments
Despite that, a bad credit loan can help your credit if you apply with a lender that reports to at least one credit bureau and you manage your payments responsibly. Every installment that you complete will elevate your credit score.
If your credit score is extremely low or you don't want your credit checked for whatever reason, there are also many subprime lenders that can offer you a no-credit-check loan. Before you apply, however, make sure to do a lot of research in advance to confirm that this source is not a predatory organization.
What are bad credit lenders looking for when they approve an applicant? Find out here.
How Do Installment Loans Differ From Payday Loans
If you're in the market for an installment loan in Hamilton, you've likely come across the payday loan. While both are a type of loan often used to cover the cost of an unexpected expense or large purchase, they are quite different.
Key Differences
Payday loans are also a predetermined amount of money that you'll receive via direct deposit after approval. As mentioned, you'll also have to pay the money back (plus interest and fees) after a certain period of time has passed. However, those are the only similarities between these products.
Firstly, this kind of loan is quite small compared to more common loan types; somewhere between $100 and $1,500. These small loans can be highly appealing because they are easy to obtain. Applicants must only provide proof of their residency, employment, bank account, and that they are at least 19 years of age.
This ease of access makes the payday loan a viable solution for:
Borrowers who have bad credit, weak financial health, or who have recently experienced a consumer proposal, bankruptcy, or other debt-related delinquency.

Small-scale financial emergencies (lack of rent, overdue bills, etc.)
Nonetheless, the biggest difference is that payday loans must be paid in full no more than two weeks following the initial deposit. Most lenders will automatically debit the balance from your bank account and you'll be charged a penalty if you have insufficient funds.
Because they have such short terms, payday lenders also charge much higher rates and fees than the average installment loan lender (up to $15 per $100 borrowed in Ontario).

Check out
this infographic
to learn more about the payday loan cycle of debt.
Payday Loan Rules
Thankfully, the Ontario provincial government has set some rules that payday lenders must follow in order to remain legal businesses. In fact, due to the debt they can cause, many other provinces are attempting to ban payday loans entirely.
In Ontario, it is illegal for payday loan lenders to:
Charge you more than $15 per $100 borrowed for a single loan

Disguise any fees from you (all costs must be displayed in advertising/contracts)

Contact you or anyone you know, outside of specific hours, concerning payment

Use offensive or aggressive tactics to make a sale or collect payment

Charge you any fees before the loan has been approved and deposited

Offer a 100% guarantee of loan approval

Not display a valid business license and other related credentials

Refuse to give you a penalty-free 'cooling-off' period of at least 2 business days to cancel your loan

Allow you to apply for a second loan if your first balance remains unpaid (otherwise known as a "rollover")
Consumers in Ontario can't seem to break the cycle of debt, click here for more information.
Predatory Lending and Loan Scams
As mentioned above, it's essential to do prior research when you're thinking of applying for a credit product of any kind. This is especially true when it comes to payday loans, considering the fact that they cater to those with low incomes, bad credit, or financial crises on their hands. Predatory companies and scam artists are well aware of this and are ready to take advantage.
Although predatory organizations may hold some valid business credentials to conceal their intent, they will use your need for a solution to charge you unreasonable prices for otherwise substandard loans.
For more information about loan scams, please take a look at this article.
Scam artists are far worse because they will not sell you a real product at all. Instead, they will have established a fake business (often online), draw you in with false promises, then steal your money and commit fraud using your identity.
Never trust any supposed lender who offers you a deal that's too good to be true. If a lender tries to charge you "loan insurance" before depositing your loan or showcases any other suspicious behaviour, don't give them any information and walk away. If you have fallen victim to a scam, be sure to report the incident to the Hamilton authorities and contact the Canadian Anti-Fraud Centre immediately.
What Does Loans Canada Recommend?
Taking on an installment loan in Hamilton is a serious financial responsibility and must be handled with care. As such, it's important to only apply if you're sure you can manage all costs involved and plan to spend the funds on necessary things, for example:
Consolidation of unpaid bills/debts

Home repairs or improvements

Groceries and household supplies

Fires, car accidents, or other emergencies

Vacation/travel expenses

Educational costs
Find Your Installment Loan Today
At Loans Canada, we specialize in all kinds of credit products, including installment loans. If you're looking for the right installment loan in Hamilton, be sure to contact us. We're ready and willing to help you find the lender.
★
★
★
★
☆
Rating of 4/5 based on 1 vote.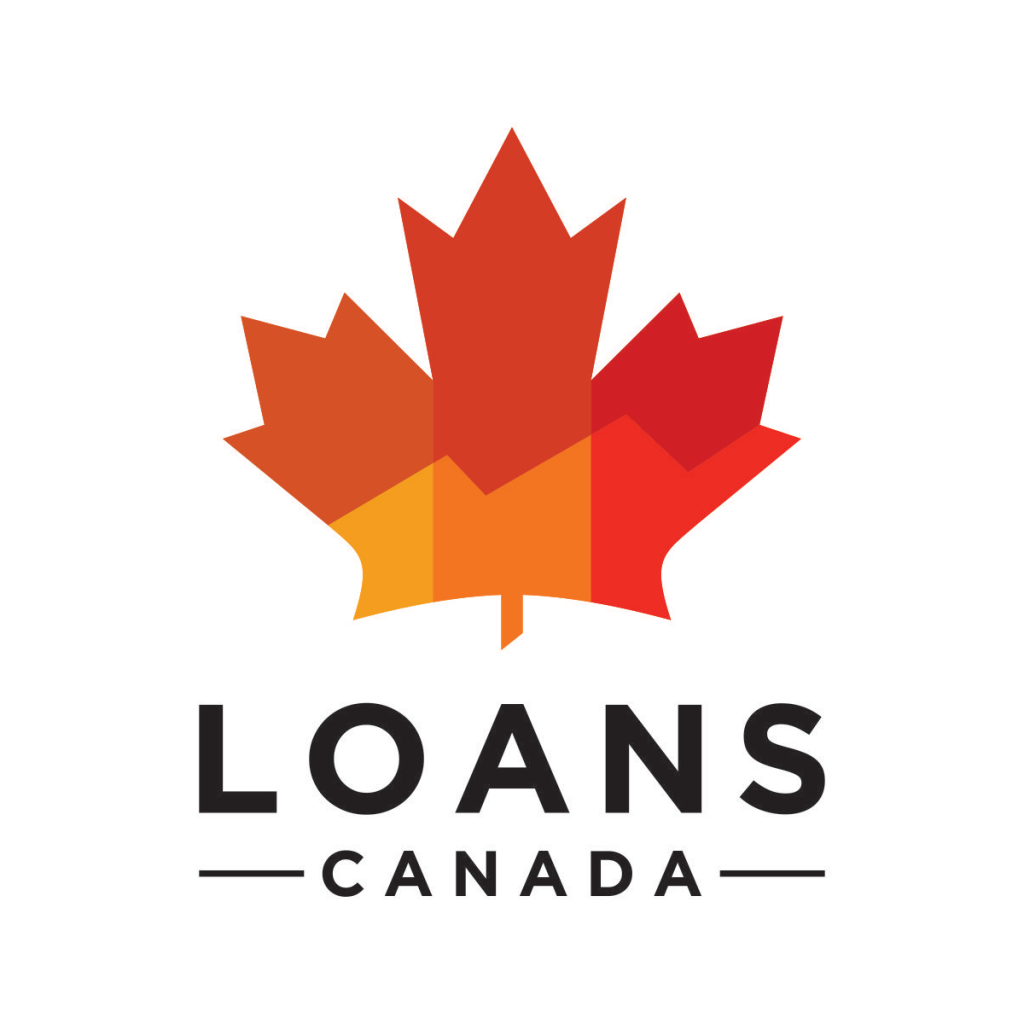 Posted by
Bryan Daly
Bryan completed the Cinema, Video, and Communications program in Dawson College and holds a Bachelor's Degree in English Literature & Creative Writing from Concordia University. Bryan covers a wide range of topics for Loans Canada, including cred...