When you apply for a loan, there are a few key things that your lender will assess before you're approved and the funds are made available to you, and your credit score is one of them. 
If your score isn't over a certain level, you stand the risk of being denied a loan. Even if your income may be decent and you aren't drowning in debt, a bad credit score could stand in the way of you getting approved for various loan products, including personal loans, auto loans, and mortgages. 
So, what if your credit score is too low? Does that mean you're destined for application denial?
Not necessarily. You may be able to get access to certain types of loans, even if your credit score isn't as high as it could be. Let's take a closer look at bad credit loans in Guelph to see if this solution is right for you. 
Is being in the 800 credit score club really that important? Check out this article. 
What is a Bad Credit Score?
Credit scores range anywhere from 300 (poor credit) to 900 (perfect credit). Everyone falls somewhere in between these numbers, though at different points along the spectrum. While most may fall somewhere in the middle, some may be well below the average. 
Generally speaking, lenders like to see applicants with a credit score of at least 650 to 680 in order to approve a loan. If your score falls below this threshold, you may find it difficult to get approved for a loan.
More specifically, a bad credit score is considered anything under 600. So, if your score is 550, for instance, you would be classified as a bad credit borrower. 
Lenders, creditors, utility companies, cell phone providers, landlords, and even employers look at your credit score (for more information about getting your credit checked, click here). Not only could you find yourself getting turned down for a loan, but you may find it harder to secure a cell phone contact, lease, or even a promotion at work. 
Those with a higher credit score, on the other hand, are more likely to have an easy time getting approved for a loan, landing a job, and getting a lease signed. Not only that, but a higher credit score will typically afford consumers with lower interest rates on loan products, which can make their loans much more affordable and mean a lot less money paid out at the end of the day.
But if your credit score is currently lagging, then you may want to either take steps to improve your credit score or seek out specific loan products designed for consumers in your position.
Do you know what your credit score range really means? Find out here.
Why Does Bad Credit Happen?
Bad credit can happen for any number of reasons, including the following:
Not paying bills not time

Missing bill payments

Having too high of a

credit utilization ratio

Only making minimum credit card payments every month

Spending too much

Applying for too many loan products in a short period of time
Usually, it's the culmination of many things that inevitably causes a consumer's credit score to tumble, but by far the factor with the most clout when it comes to credit is payment history.
There may be reasons why the above scenarios happen, such as:
Losing a job

Working fewer hours as a result of cutbacks

Getting a salary cut

Getting sick or hurt and being unable to work

Suffering a family emergency

Dealing with a change in family situation
Bad credit can affect your daily life, check out
this infographic
to learn more. 
Loans Options For Bad Credit Consumers
If you have bad credit and you're finding it tough to get approved for any type of loan product, then you may need to look into other alternatives, including the following.
Bad credit loans Guelph – A bad credit loan is designed for consumers who love bad credit scores and are having trouble getting approved for conventional loans. These types of loans are provided by bad credit lenders who place more weight on other factors besides credit scores, such as income, assets, debt load, and most current financial history. 
With these types of loans, you don't have to have a high credit score to get approved. Some of these lenders may not even look at your credit score at all. 
Secured loans – Generally speaking, it's harder to get approved for an unsecured loan versus a secured loan. That's because unsecured loans are not backed by any collateral. That means lenders will have nothing of value to recoup if the borrower defaults on their loan, which places them at greater risk.
Secured loans come with collateral, so if the borrower defaults, then the lender at least has something that they can repossess. With less risk for the lender, secured loans are usually easier to get approved for, even with bad credit. Just keep in mind that these types of loans – as well as bad credit loans – usually come with a higher interest rate.
Check out these credit solutions that can help all Canadians, regardless of financial standing. 
Be on the Lookout For Loan Scams
Unfortunately, there are some lenders out there who prey on consumers who are in a compromised position of having bad credit. Because of their situation, bad credit borrowers may have fewer options to choose from and maybe in a more desperate position to secure any type of loan that they are able to get.
As such, certain predatory lenders may try to suck these borrowers in and put them in a position that makes it very difficult to get out of. These lenders may approve anyone who applies for a loan, regardless of their financial strength or ability to pay off loaned funds. What often happens is these borrowers get stuck on a "loan cycle" in which they are unable to pay back the loan amount, and take out another loan in order to pay off their previous loan, and so on and so on.
Be sure to stay away from these lenders, which can usually be spotted by their "guaranteed" loan approvals, requirements to have insurance paid upfront, exorbitant interest rates, and wire transfers over bank account transfers.
Learn how Loans Canada is working to prevent loan scams, click here. 
How to Give Your Credit Score a Boost
Rather than being limited to just bad credit loans Guelph, you may want to consider taking some time to improve your credit score to expand your options. Here are some ways to help you give your credit score the boost it needs:
Pay all bills on time

Don't max out your credit cards

Make full credit card payments rather than minimum monthly payments

Keep credit card expenditures to less than 30% of your credit limit

Get a copy of your credit card report and check for mistakes (then have them fixed right away if you spot any)

Don't apply for too many loans

Keep old credit accounts open, especially if there are balances on them

Pay off your debt
Interested in even more information about what affects your credit score?
Click here
.
Credit Improvement Products Available in Guelph
If you want to improve your credit score and need a little more of a boost besides taking the above-mentioned measures, there are certain products that you can take advantage of that can help you:
Credit rehab savings program – This type of program is both a credit-boosting program as well as a means of forcing you to build up your savings. Basically, a credit rehab savings program helps you save money and build good credit at the same time. There are no upfront fees required, and you may be able to afford different financial products while you're improving your credit score.
Secured credit card – With a bad credit score, it can be very difficult to get approved for a traditional credit card. But a secured credit card can be a lot easier to get approved for. A secured credit card requires a cash deposit that acts as security and lessens the risk that the credit card company has to take on, this is why these types of cards are easier to get approved for. 
The reason why you may want to get yourself a secured credit card is that it can be used as a tool to improve your credit score. With every timely payment you make, you can gradually bring your credit score back up. 
For even more information about secured credit cards, take a look at this article. 
Are You in Need of a Loan?
If you need extra cash to cover a last-minute expense that your bank account isn't enough to cover, then you may be in need of a loan. Bad credit loans Guelph may be a viable option for you if your credit score is currently lower than what most conventional lenders require. Call Loans Canada today and we'll help put you in touch with a reputable lender who can help you get access to the funds you need, despite your credit score.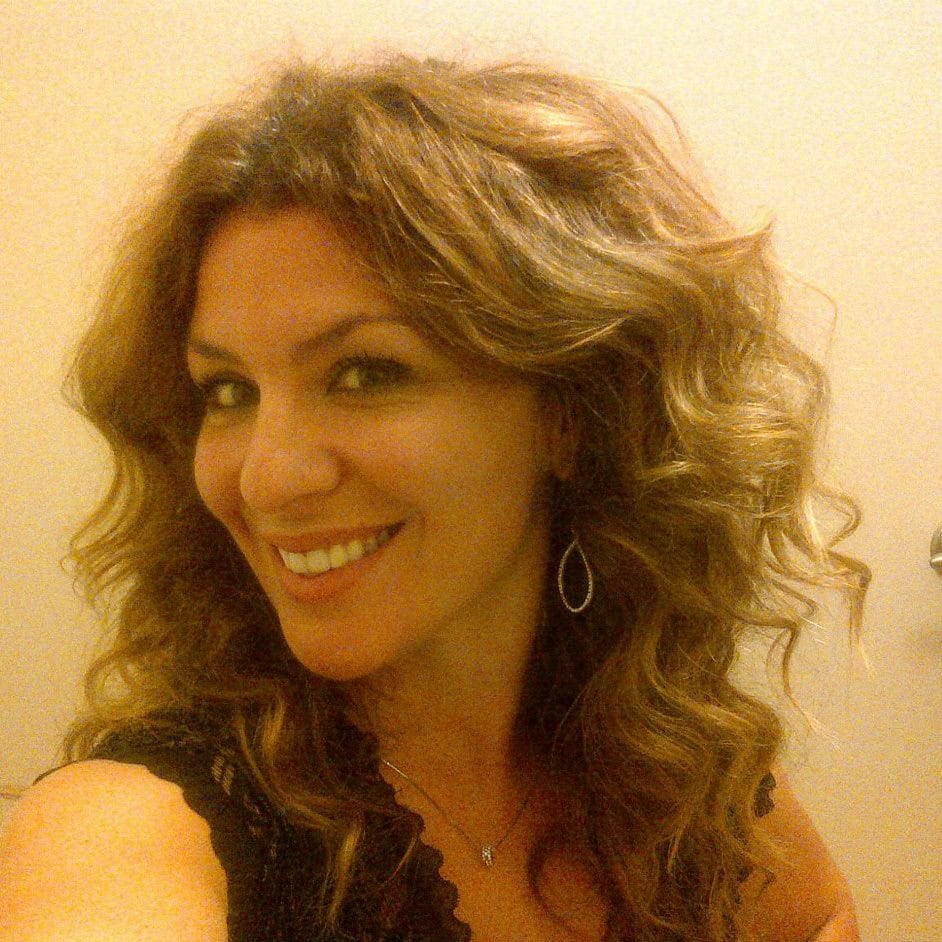 Posted by
Lisa Rennie
Lisa has been working as a freelance writer for more than a decade, creating unique content that helps to educate Canadian consumers. She specializes in personal finance, mortgages, and real estate. For years, she held her real estate license in Toro...