Small Business Loans for People with Bad Personal Credit
Thanks to the ever increasing number of new lending firms and high approvals rates, the small business lending landscape has tremendously growing over the past few years. Seeking the help that additional funding can provide is an extremely common practice among all business owners, especially those running smaller businesses or start-ups. Unfortunately a less than stellar personal credit score can prevent a business owner from getting the money they need to help growth and improve their company.
A low credit score can potentially portray you as a high risk borrower, and will jeopardize your quest to land the extra funds you need. But the good news is that banks and other traditional lending institutions aren't the only lenders who provide small business loans. There are countless other options for small business owners who have low credit scores.
Here's how to get your business funded when you have bad personal credit.
Business Cash Advances
When seeking a loan, there is nothing as demoralizing for small business owners as when they are turned away from a lending firm. However, a business cash advance is a great option for those with low credit score or for those who continually get rejected by banks. A business cash advance does not typically require a high credit score as it's based on your business's sales that are paid for with credit cards. This type of loan is effective for both small and micro businesses that require quick and easy capital to boost their growth.
Microloans
The microloan is a relatively unknown source of financing to many small business owners in Canada. Microloan lenders can be found both online and in major cities, they specialize in offering small loans and are more lenient towards low credit scores. Although their major areas of focus are women and minorities, microloans are typically open to all. They are, therefore, another excellent way of landing a loan as you work towards improving your personal credit score.
Home Equity Line of Credit
As a business owner with a below average credit score, additional capital can be a huge boost that can help you growth your business into the enterprise you always hoped it would be. While financial experts typically advise against putting your home on the line, a home equity line of credit can help you land that loan you need.
Essentially, your home will act as collateral for the loan you want, it can boost your chances of being approved by a traditional lender. Since the loan will be secured by your home, a bank might be more willing to approve you as they'll have something to cover the loan should you default. However, you must be careful with a home equity line of credit; if you do end up default you will lose your home.
Chose a Co-signer or a Partner
I you're finding it difficult to secure a loan on your own then you should consider asking someone to co-sign or bring on a business partner who has good credit. A co-signer with good credit can provide the necessary guarantee that you'll be able to pay back the money on time and in full.
Peer-to-Peer Financing
Over the past few years, there has been a sudden increase in the total number of individuals willing to offer unsecured loans (peer funding) to borrowers. Accessing to this type of funding is done through specific websites where after submitting your loan proposal. Private lenders will read through your proposal and then approve it should they like what they've read. For a small business owner with a low credit score, this option is a relief as the interest rates are low and the entire process is completed online. It is one of the best options for small business owners who need a loan and wish to start working at improving their overall financial health.
Seeking Loans from Friends and Relatives
With a viable business idea and a well-structured loan proposal approaching a financially stable friend or relative for a financial boost is likely to yield a positive result. In fact, many of today's business moguls attribute their start to financial loans and grants offered by relatives and friends. Relatives and friends will typically want to see you succeed and won't dwell on your poor credit score as they have a personal relationship with you.
Get the Loan you Want and Improve your Credit
Having a low credit score can be a huge hindrance towards landing the extra capital you need to improve your growing business. But is doesn't make it impossible or mean that you should give up. Running away from or ignoring your low credit score is never a good idea, this is why you should work towards getting both the funding you need and improving your credit score.
---
★
★
☆
☆
☆
Rating of 2/5 based on 1 vote.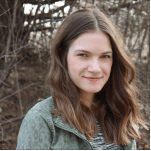 Posted by
Caitlin Wood
in
Business
Caitlin graduated from Dawson College in 2009 and completed her Art History degree from Concordia University in 2013. She started working as a freelance writer for Loans Canada right after University, eventually working her way up to Chief Content Editor. Her work has led to a large expansion of the company's content department and she manages a staff of talented writers who are passionate about educating Canadian consumers about credit, debt, and all things personal finance. With over five ...
---