What do I Need to Get a Small Business Loan?
Small businesses have always been an important part of any country's economy. However, these businesses are faced with a bigger challenge when trying to securing financial assistance. Most small business owners are in need, at some point in the development of the business, of capital to finance their growth. Actually applying for then getting approved for a small business loan can be an extremely long, difficult and sometimes discouraging process. Banks and other more traditional lending institutions aren't always willing to lend to start-ups and smaller independent companies. This is why, as a small business owner you need to be prepared to face your potential lender.
By taking the appropriate steps to prepare in advance, small business owners can greatly increase their chances of securing the loan they need. If it is clear that you are in need of a loan, then you need to determine your eligibility for one. Most lenders look out for the following:
Collateral
More traditional lending institutions usually put great value on collateral. A secured loan can provide you with the capital you need, typically it's slightly easier to get a loan that's back up by some type of collateral. Start-up or small businesses aren't typically rich in assets hence you may be needed to use personal collateral like your house or vehicle to secure the loan you want.
Commitment
This is the amount you are committing to your business. The more you inject, the more favourably potential lenders will look upon the loan request. Prospective lenders will look to ensure that you have invested a significant amount before they offer any additional financing.
Credit History
Your business should have its own credit score and credit history, this will provide potential lenders with the information they on how well you as a business owner can handle your company's finances. If your company is still young and you haven't had time to develop its own credit history potential lenders may want to look at your personal credit history and score.
Cash flow
Your cash flow will be measured using the forecast created in your business plan. Additionally, you need to be clear about the type of financing you need; whether it is equipment financing or working capital financing. You will also need to show exactly how you intend to use the requested funds and how much it is you need to achieve your targets. To increase your chances of securing a loan for small businesses you have to make a good impression to prospective lenders. This you can achieve by:
Having a solid management team
Demonstrating potential for a steady business growth.
Showing proof of profitability. It is important for you as a business owner to illustrate how your business intends to be profitable in the near future so as to facilitate the repayment of your business loan.
Think long-term. It's beneficial for you to go for long-term financing that will enable you to repay at lower costs in the short term while giving you time and money to invest for the long term.
Alternative Lending
Traditional banks aren't the only places to get small business loans. Some of the other small business loan sources where you can get the funding you need include:
Credit unions. These are privately owned by customers in a non-profit status. For you to qualify for a loan from them you will, however, need to become a member, have a good credit score, collateral, and a business plan. Their bar is set a bit lower than that of traditional banks.
Microloans. These are offered by financial institutions to business owners who find it hard to get a traditional business loan.
Community loan funds. These are non-profit organizations dedicated to helping people who can't access loans from banks. They are more likely to appreciate how your small business works in the local business environment.
Friends and family. Friends and family are great potential sources for a small business loan
Online lenders. As a small business owner, you should ways be looking for different and improved ways of financing your company. Online lenders are a great option as they are typically able to approve your application quickly.
The good thing about these other sources is that their qualification process is not as rigorous as that of traditional banks, and they are flexible in terms and schedule of repayment.
Small businesses are considered higher risk borrowers, this may mean you'll need to work a little harder to get the funding you need. Always make sure your business plan is in order and look for alternative lending options are those lenders are usually for willing to work with smaller businesses.
---
★
★
★
★
★
Rating of 5/5 based on 1 vote.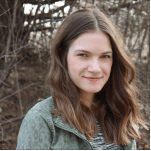 Posted by
Caitlin Wood
in
Business
Caitlin graduated from Dawson College in 2009 and completed her Art History degree from Concordia University in 2013. She started working as a freelance writer for Loans Canada right after University, eventually working her way up to Chief Content Editor. Her work has led to a large expansion of the company's content department and she manages a staff of talented writers who are passionate about educating Canadian consumers about credit, debt, and all things personal finance. With over five ...
---