How to Get a Small Business Loan with Bad Credit
Most small to mid-sized start-up businesses typically require extra capital within the first few years of being operational. That being said this situation isn't unique to any specific kind of business; it's something that happens to almost all new companies, whether it's to help with temporary cash flow issues, expansion or to hire additional employees. It is also something that all business owners need to account for, make plans for and figure out a way to correct.
Unfortunately, if you as a business owner haven't had time to establish your companies' independent credit history or your own personal credit history isn't quite as high as you'd like it to be, you might find it difficult to get the loan or funding you need to improve and grow your business.  In cases like this, being approved for the business loan you need and want can be more difficult than you originally thought it would be. This is why it's extremely important that you are prepared to face your potential lender and have a solid understanding of what you need from them.  Here are a few steps you should consider to help get the business loan you need when your credit is less than stellar.
Step 1: Re-evaluate
Sit down and re-evaluate your business's finances. What are your current financial needs? What do you want to do with the loan? How do you plan on paying it back? And finally, ask yourself if your plan can be accomplished without a loan or with a smaller loan? For business owners with bad credit, more often than not their major concern is that they will be rejected for the financing they need to grow their company. This is, of course, a valid concern as lenders typically want to lend to individuals or companies that have good credit. If after you've re-evaluated your situation and still feel as though you need a loan, make an appointment with a potential lender. Discuss with them your current credit situation and ask about alternative options and smaller loans.
Step 2: Get Help from the Government
The Government of Canada has been helping small businesses for years get the funding they need. The Canada Small Business Financing Program shares some of the risk the lender takes on when they provide loans to small businesses. Less risk makes it possible for a lender to approve more loans for small Canadian businesses. This program allows:
Start-ups to get the funding they need to open their doors.
More established businesses to expand and make improvements and upgrades.
Small businesses to have access to loans they wouldn't otherwise have access to.
Create new jobs in Canada and stimulate economic growth.
Check out the Government of Canada's website for information on The Canada Small Business Financing Program.
Step 3: Put up Collateral
If you're having trouble getting approved for a business loan because of your poor credit you might want to consider a secured loan. A secured loan requires you to put up some type of collateral, typically this can be an asset that your currently own. It's important that you discuss with your potential lender what type of collateral they can accept and the risks associated with securing a loan. Secured loans are great because they can allow you to get the financing you need but just remember that if you default on your loan you could have your asset seized.
Step 4: Look into Merchant Cash Advances
Consider looking into a merchant cash advance. If you only need a few thousand dollars due to cash flow issues then this could be a great option for you. A merchant cash advance lender will provide you with a sum of money in exchange for a percentage of your daily credit card or debit card transactions. Your lender will continue to take this percentage until you've fully repaid them.
Step 5: Look For an Alternative Lender
If you've applied for a business loan from banks and more traditional lending institutions and you've been rejected you might want to consider an alternative lender. Private lenders tend to be more lenient and often don't even check potential borrowers credit histories or scores. There are countless private lenders out there who want to help you get the funding you need and who are willing to work with you instead of against you. Do some research and you should be able to find a great lender who can forge a professional relationship with.
Don't Give Up
One of the most important things you can do is to not give up, even if you have bad credit. There are an abundance of other financing options out there for you and your business so don't panic if banks and other more traditional financial institutions won't lend you the money you need.
---
★
★
★
☆
☆
Rating of 3/5 based on 1 vote.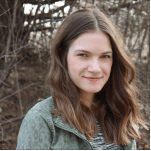 Posted by
Caitlin Wood
in
Business
Caitlin graduated from Dawson College in 2009 and completed her Art History degree from Concordia University in 2013. She started working as a freelance writer for Loans Canada right after University, eventually working her way up to Chief Content Editor. Her work has led to a large expansion of the company's content department and she manages a staff of talented writers who are passionate about educating Canadian consumers about credit, debt, and all things personal finance. With over five ...
---