How to Fund a Franchise
You've done all the research, read everything you could find and deliberated over all the statistics and now you know that opening a franchise is the first step you want to take to enter the world of business. Before you make any final decisions or sign any paper or contracts, first you need to ask yourself this important question:
Where is the money coming from and how will you afford to pay for things like working capital, inventory, and salaries?
What is Your Current Financial Situation?
If you want to open a franchise and be the boss, you'll also have to put up some of the money and have your personal finances checked and assessed. So what you need to do is figure out what your net worth is. This is relatively easy to do; you'll need to create (or find online) a balance sheet for personal finances. There will be two parts to this balance sheet, assets, and liabilities.
Assets (anything you own)
Cash
Chequing account(s)
Savings account(s)
Real estate
Car and other vehicles (even if they aren't paid off)
Bonds and stocks
Liabilities (what you owe)
Current bills
Mortgage
Auto loans
Other debt (credit cards)
Loans (student loans etc.)
Once you've listed all of your assets and liabilities add up each section and then subtract your liabilities from your assets, this number will give you a pretty good idea of what your net worth is. Obviously, this is not a precise or perfect number but it should give you a good idea of what you're working with.
Do you Have a Business Plan?
Before you even think about contacting a lender you need to have a detailed business plan that you can present to them. A comprehensive business plan that lists all the specifics about how your franchise will be run and how long it will take to turn a profit can be the difference between rejection and being accepted. Completing a thorough business plan can be an intimidating task. Therefore, if you do not have any experience you need to make it a priority to seek help from a professional. If you don't want to hire a professional or can't fit it into your budget, there are lots of online resources that can be consulted. Your completed business plan should include:
A study of the business you're entering
Cost analyses
Income, debt, and profit projections
Working capital estimates
Marketing or advertising plan
What are Lenders Looking for?
Now that you know your net worth and have a complete business plan you need to understand what lenders are looking for so you can prepare yourself accordingly.
Lenders are typically looking for three things when deciding if they should lend you money: stability, income, and track record. These three components can and will give a lender most of the information they need to make the best decision about your creditworthiness.
Stability
Lenders like to see that there is a lot of stability in your life, whether it's personal, financial, or professional. This stability shows a lender that you are capable of finishing a project and follow through on your decisions. Living in one location for an extended amount of time, being employed at the same company for several years and living within your means are all things that lenders are looking for.
Income
Can you manage your own personal finances? If you can't and it's obvious, a lender will see you as a risk and think twice about lending you more money to open a business.
Track Record
Lastly, a lender wants to know about your track record. This is where a lender will contact the credit bureaus and ask for a copy of your credit report. They want to know if you've had past trouble with loans and debt, past financial issues are a clear indicator for future financial issues. While this might not always be the case, lenders need to weigh the advantages against the disadvantages.
Financing From the Franchisor
The first place you'll probably receive financing from is your franchisor; this is the company or individual that you're purchasing the rights to use their branding from. Every franchise and franchisor is different and therefore the loans they provide vary greatly. Here are some of the types of financing you can expect to receive from your franchisor.
Many franchisors won't actually lend you a principal but instead will finance all your start-up costs and then ask for interest on all your sales.
Some will only ask for payment after your franchise has been open and running for a year.
Others finance everything for you and then ask for a large payment after 5 to 10 years.
Some simply help out and only finance parts of the start-up cost.
Franchisors often cover the costs of the equipment and other necessary items like signs and fixtures. These items are requirements for the proper running of their company and therefore they'll want you to make the appropriate choices.
Franchisors typically have loan and financing plans set up to help new franchise owners with the purchasing of all the necessary items.
They often also have deals set up with leasing companies so that new franchise owners can get the equipment they need at a discount price. This is important as the equipment is usually anywhere between 25 and 75 percent of the total start-up cost.
A business is typically franchised to make money and to expand. Therefore a franchisor wants to help more people open new franchises. This means that most if not all franchisors are willing to make it work when providing assistance to new owners, they want you to succeed and all you have to do is qualify based on the financial requirements.
Other Financing Options
Once you know how much financial assistance you'll be receiving from your franchisor you probably need to look into getting at least a bit more financial help. There are several other options available to most new business owners, of course with any type of loan there are certain requirements that need to be met.
If this is your first time starting a business and you have no other experience in the industry and might have some trouble being approved by more traditional lenders. Try instead private lenders, friends and family. or loans or grants that target more specific people and businesses, this could be small business loans, government grants or real estate loan. Just make sure that any additional financial assistance you receive doesn't violate any of your franchises rules.
---
★
★
★
★
★
Rating of 5/5 based on 1 vote.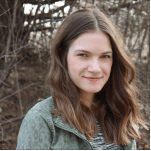 Posted by
Caitlin Wood
in
Business
Caitlin graduated from Dawson College in 2009 and completed her Art History degree from Concordia University in 2013. She started working as a freelance writer for Loans Canada right after University, eventually working her way up to Chief Content Editor. Her work has led to a large expansion of the company's content department and she manages a staff of talented writers who are passionate about educating Canadian consumers about credit, debt, and all things personal finance. With over five ...
---