Second Mortgages in Toronto
By

Caitlin in Mortgage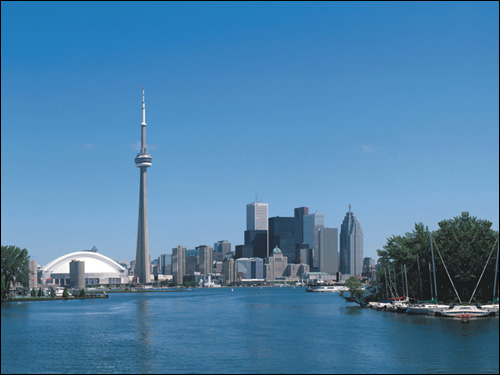 If you are in Toronto or any of its surrounding areas such as Mississauga, York Mills, Ajax, Richmond Hill and others, then this blog post is for you. Our goal here is to pair you with the best second mortgage lender available in your area. We believe that informing our customers of the different options available to them as well providing transparency in a market as competitive as Toronto's is a great way to ensure that customers find the financing that they are looking for.
First of all, as outlined on our blog post about 2nd mortgage lenders, you already know that second mortgage lending sources tend to be private and scattered. Banks try to avoid these types of loans and so knowing what to do or where to go is difficult.
Our advice? Arm yourself!
Knowing that second mortgage lenders are few and far between (even in a city like Toronto), your best bet is to talk to a loan specialist. We know this first hand. You can test your luck by searching online or checking your phone book, however we strongly recommend that you visit a trusted source like Loans Canada.
Loans Canada has volume, experience and an array of lenders that can qualify you. How do you benefit? Well, let's analyze a hypothetical case. Suppose you submit a second mortgage application with us, based on your situation we will know exactly what lender is most likely to qualify you. Why? It's simple: we've done it before and we do it every day. Understanding lenders is as critical as understanding our clients and their needs, and that's what separates us from the competition. We are armed and ready to fight for the best second mortgage rate you can get.
So what should you do? Speak with a Loans Canada representative to get started. Finding a second mortgage in Toronto doesn't need to be difficult and you shouldn't have to worry. Let us do the work for you and we'll get you financed in no time.
Toronto vs Surrounding Areas
Toronto is Canada's financial and economic capital. There are high rises and condo buildings going up every day. The Toronto housing market is on fire! The financial market in the city is growing with it. There are many financial options available to you, and we know exactly who the best lenders are. Most second mortgage lenders tend to try to be close to the homes they finance. If you live in the outskirts of the city and are unsure of where to find the financing you require for your second mortgage, do not worry. The second mortgage lenders in Toronto that we deal with extend their services beyond Toronto to its surrounding areas, towns and cities.
So what are you waiting for? Talk to us for financing.
Note: for those of you that haven't done so already, don't forget to check out our home buying infographic!!
---