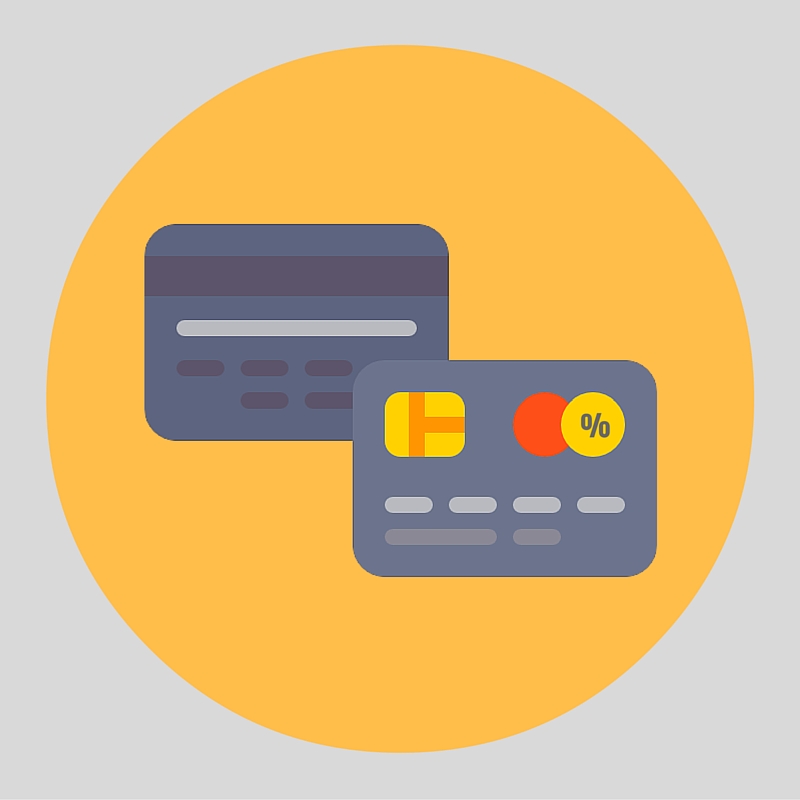 What is a Low Interest Credit Card?
Typically we think of credit cards as having interest rates somewhere between 19% and 25% (or higher for certain specialty reward cards), with a low interest credit card your interest rate will range from about 10% to 15%. These types of credit cards often do not come with any type of reward system and are best suited for those who need to carry a balance month to month. Keep in mind that some low interest credit cards come with annual fees which may negate the lower interest rate. Furthermore, the low interest rate may not be linked to all the different types of transactions you can make with the card.
Let's take a look at the pros and cons of using a low interest credit card as it's important to get as much information as possible before you use any kind of credit product.
Read this article to learn about your rights and responsibilities as a credit card user.
The Pros of a Low Interest Credit Card                          
Lower Interest Charges
Obviously the largest benefit to having a low interest rate credit card is the money you'll save on monthly interest charges. While we don't suggest that you carry a balance on your credit card every month, we also understand that sometimes this is completely unavoidable. If you're currently going through a rough period or you simply have no other choice but to carry a balance on your credit card, you should definitely look into the low interest credit card options available to you. If you're able to qualify for a credit card with a 10% interest rate, you could save upwards of 50% off your interest charges each month (depending on what your current interest rate is).
The Potential for Lower Yearly Fees
Some low interest credit cards have zero yearly fees and some do not. If a low interest card does come with a yearly fee, it's usually less than $50 a year. If you currently use a credit card that has a large yearly fee switching to a low interest credit card with a lower yearly fee could save you a lot of money. Keep in mind thought that some credit cards that have more average interest rates (usually around 20%) do not have yearly fees, it may not be worth it to switch to a low interest rate credit card and then have to start paying a yearly fee.
Debt Relief
More often than not interest rates contribute greatly to an individual's ability or inability to repay their credit card debt (learn more about consumer debt here). A low interest credit card can be a great option for those looking for a do-it-yourself form of debt relief.
A balance transfer credit card is another great debt relief option; this type of credit card typically comes with a 0% interest rate for a short introductory period. This is where a low interest credit card might be a better choice. If you can't repay your debt within the time period that you have a 0% interest rate then it's a waste of time and money. Choosing a low interest credit card is often a better long term option for those looking to become debt free.
Learn how to create a budget to reduce your credit card debt.
The Cons of a Low Interest Credit Card
Limited Reward Systems
Typically a low interest credit card won't come with a rewards program that is as extensive as other programs you may get with an average credit card or a travel credit card. It's the low interest rate that you're getting that's considered the main benefit of one of these cards.
The Low Interest Rate Trap
A low interest rate is a great benefit, one that can be used to your advantage to help keep your consumer debt under control or to help you become debt free. Unfortunately, it is very easy to fall into the low interest rate trap. This happens when you become too comfortable because your monthly interest charges are so low and you have no serious reason to pay off your balance.
It's easy for the benefits of a low interest credit card to become a serious financial liability. If you're considering switching to one of these credit cards make sure you keep yourself in check and don't spoil the opportunity by charging too much and carrying a balance.
Concerned about your credit card debt? Here's how to recognize the danger signs.
Balance Transfers Aren't Free
A low interest rate credit card can allow you to pay off credit card debt by helping you save on interest. It's possible to transfer your current credit card balances to a card with a lower interest rate, this is called a balance transfer. While a balance transfer could potentially save you a lot of money they also aren't free. The fees associated with balance transfers are often so high that they cancel out the benefit of a lower interest rate.
Watch Out For Cash Advance Rates
One of the issues concerning low interest rate credit cards is that the low rate often does not apply to all types of transactions that can be performed with the card. This may be a problem for anyone who wants to make a cash advance with their credit card as low interest credit cards often have high interest rates for cash advances. The good news is that this is not the case for all low rate cards. Just make sure you fully understand all the interest rates associated with your credit card before you use it.