Like other areas of British Columbia, the provincial capital of Victoria has become a popular place to call home. However, it can also be quite expensive because of the high price of real estate. As a result, pouring all your income and savings into your housing costs can leave you with a lack of funds for all your other typical expenses.
If you're struggling to pay for those essential costs, an installment loan might be the perfect solution. Want to know what these loans are and how you can get one? Good, because we have the answers.
Click here to learn how you can get a loan online with affordable monthly payments.
Installment Loans and Payment Plans
Available at most lending institutions, an installment loan is a one-time deposit of cash into your bank account. You would then repay the money through a series of equally divided payments, otherwise known as "installments", over a specific time period that you and your lender will arrange beforehand. These installments will include an interest charge, which is what your lender charges for their services.
Your payment plan will be formulated based on your financial requirements and can last for several months to a few years, depending on how much money you requested. Although many borrowers repay their loan on monthly basis, some lenders will give you the option of weekly or bi-weekly installments, which would effectively shorten your payment plan. While some lenders only allow one of these payment options, the shorter your plan is, the more you'll save on interest. That said, the plan you choose should be based on your financial needs.
Wondering if and how you can beat your lender's interest rate? Find out here.
For example:
Monthly installments

may be better when you have a contract or freelance based income. They may also be helpful if you're a homeowner and have other costs that only allow you to save the appropriate funds by the end of each month.

Weekly installments

may be better if you're trying to pay back your loan as quickly as possible and if you're making an income that would allow it.

Bi-weekly installments

may be better when you have a wage-based income and usually receive a bi-weekly paycheck.
How Bad Credit Can Affect Your Installment Loan
A good thing to know before you apply for an installment loan is that the lender you apply with will be able to check your credit to calculate your creditworthiness. They do so by requesting a copy of your credit report from Canada's major credit bureaus (Equifax and TransUnion).
Read this to see which credit bureau your lender might check.
Your credit report is a comprehensive document that lists all your credit-related transactions over a certain number of years, including the payments you've made for an active loan, credit card, or other credit product. If your lender sees a healthy looking credit history, they'll be more likely to approve you for a larger loan with a more reasonable interest rate.
Your credit score will be included in their copy of your report. This three-digit number, ranging from 300 to 900, sums up your creditworthiness in a more simple fashion. The higher your score is, the more creditworthy you are. While most lenders will approve you with a score of around 680 or above, your score will need to be as high as possible if you want a large unsecured installment loan.
What Qualifies as Bad Credit?
Bad credit qualifies as having a score within the 300-560 range. Although there are many ways this can occur, typical causes of bad credit can include defaulting on credit account payments, leaving uncorrected errors on your credit report, having your identity stolen or falling victim to debit fraud. No matter what the cause, however, having bad credit can cause your lender to deny your applications because they may suspect that you won't pay them back properly. At the very least, your approval would come with a lower credit amount, but a higher interest rate, costing you more over time.
Check out the five most common credit report errors, here.
Getting a Bad Credit Installment Loan
One of the best things about an installment loan is that you can improve your credit score whenever you make a payment on time. However, that can't happen if your bad credit leads to a rejected application, which is common with banks and other prime lenders, where approval standards are strict. In that case, you may need to apply with a subprime source, like an alternative or private lender. There are even some lenders that deal specifically with clients who have bad credit.
Planning to apply with a bad credit lender? Read this before you do.
In that case, your approval and interest rate will be based on other factors, namely your ability to make payments on time. The less of a financial risk you pose to them, the more inclined they'll be to approve you and give you a better interest rate.
So, if you don't have good credit, you may need other strengths, such as:
Reliable and consistent employment

A reasonable

debt-to-income ratio

Assets to offer as collateral (house, car, or other valuable property)
Click here for more information about credit scores.
Getting a No-Credit-Check Installment Loan
If you're lucky, you may even be able to find a lender in Victoria that doesn't perform credit checks as part of their application process, which may be helpful when you:
Have an extremely low credit score (below 500)

Want to avoid adding hard

inquiries

to your credit report (many of these can decrease your credit score and can make you look irresponsible).

Have gone through a consumer proposal, bankruptcy, or other drastic debt settlement plan (which can make you far less creditworthy)

Are a new Canadian resident, first-time credit user, or don't have a good credit history for some other reason
Moving to Canada? Make sure you have these documents.
Either way, the best thing you can do to be approved for a no-credit-check installment loan is prove to your lender that you will pay them back responsibly, which you can do by providing:
Copies of your bank statements and paychecks

The monetary value of your assets

Proof that you've dealt with your other unpaid debts

The help of a cosigner or loan guarantor
Why Payday Loans Are Riskier Than Installment Loans
Speaking of loans that don't involve credit checks, another product that you can easily find online or on the streets of Victoria is the payday loan. Typically these are small loans of $1,500 or less, and they can be appealing because they are very easy to get approved for. No security and, of course, no credit check necessary. Unlike the average installment loan, all you need is a confirmable source of income, a British Columbia address, and proof of an active bank account.
Now, before you go running to your nearest payday loan lender, be warned. As great as payday loans appear on the surface, they can be extremely dangerous for your finances because:
They come with very high interest rates (up to $15 per $100 borrowed)

Payment must be made a maximum of 14 days from the approval date

Many additional fees aren't included in the initial price of the loan

Hefty penalties are added if payment is not made on time and in full

Failure to make your payment can result in severe debt problems

Fraud is possible if you accidentally apply with a fake organization
The negative effect of payday loans can be so bad that many provinces in Canada are attempting to ban them altogether. Thankfully, the British Columbia government has established rules that limit the harm payday loans can cause. For instance, it's now illegal for a lender to extend or rollover a payday loan, nor can they ask you to sign a form that assigns your wages directly to them as payment. Although they are generally easier and faster to get approved for than an installment loan in Victoria, they are usually not worth the risk unless you have a serious financial emergency to deal with.

Check out this infographic to learn more about the payday loan cycle of debt.
What to Use an Installment Loan For
An installment loan is a responsibility, not a privilege, so it's best if you don't waste your money on any consumer goods that aren't essential. In fact, it's far healthier to use it for things you might actually need and use, such as:
Adding value to your home with renovations

Making any necessary repairs to your house or vehicle

Buying groceries or household supplies during a period of unemployment

Paying your rent, utility bills, or other essential living costs

Financing you or someone else's education

Rebuilding or improving your credit

Consolidating unpaid and/or high-interest debt
Your Installment Loan is Just Around the Corner!
Remember, installment loans can be found in many places throughout Victoria. What's better, Loans Canada can easily connect you with those sources. If you'd like more information or you're interested in applying, don't hesitate to contact us today.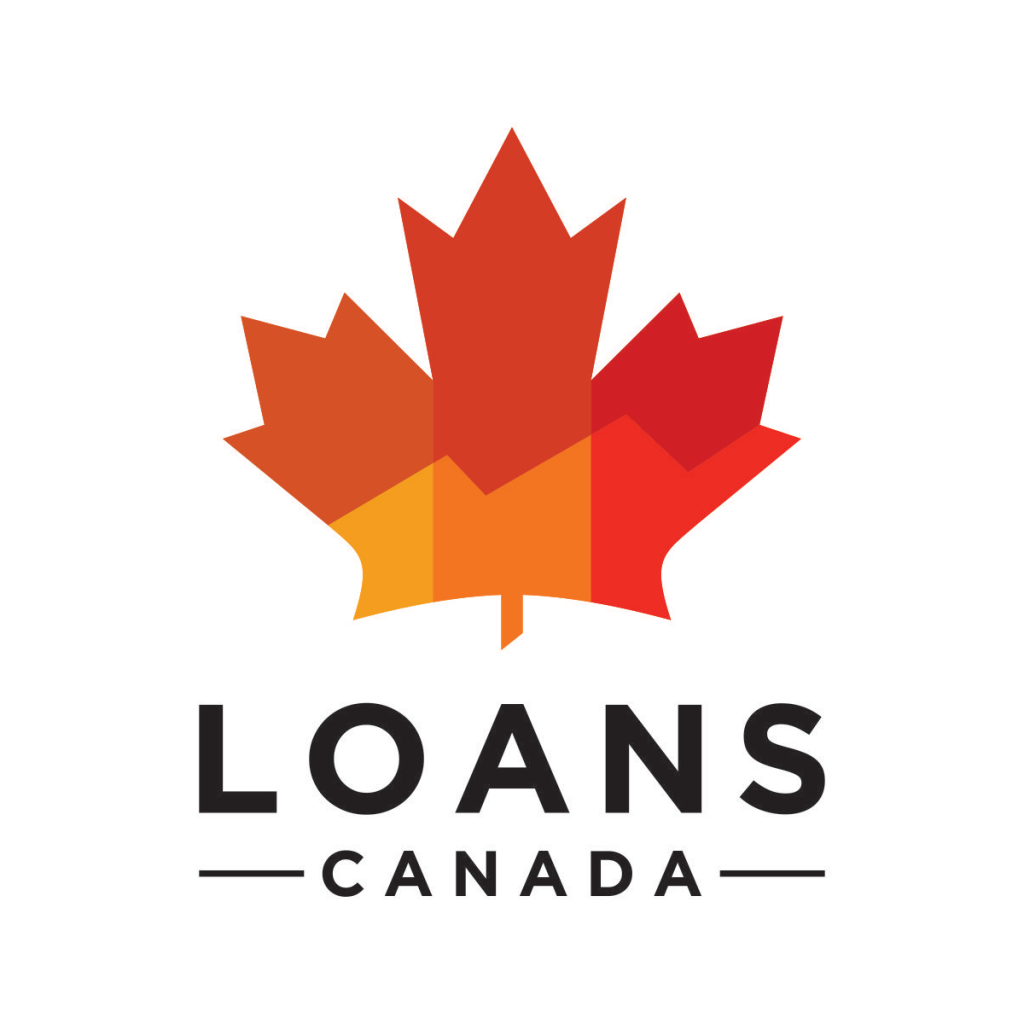 Posted by
Bryan Daly
Bryan completed the Cinema, Video, and Communications program in Dawson College and holds a Bachelor's Degree in English Literature & Creative Writing from Concordia University. Bryan covers a wide range of topics for Loans Canada, including cred...