Vancouver is a hub of credit product activity. One type of product that's readily available to Vancouver borrowers is the personal loan. While there are other loan types for credit users, a solid personal loan can be the best way to deal with:
Unexpected or emergency costs

Big purchases

that are too expensive for your income or bank account

Renovations, additions, and household maintenance

Car related expenses (purchase,

repairs

, fuel, etc.)

Medical costs that aren't covered by your Medicare or insurance

Personal or business-related travel costs
Want to know more about loans in Vancouver? Read this.
The Differences Between Credit Cards and Personal Loans
Another, more common credit product seen in Vancouver is the credit card. A valuable tool in many financial situations, credit cards are revolving credit and can be very effective when used responsibly. Wondering which product will work best for you? Below, we've provided some scenarios where each product might be a better choice.
Credit cards may be a better option when:
You're charging less expensive,

consumer debt

items (clothes, gifts, etc.)

You'd rather not withdraw cash from your bank account immediately

You want to build credit through lengthy, responsible payment history

You'd prefer having the option of a minimum monthly payment

You only want to pay interest on the amounts you've borrowed

You're using the benefits some cards offer (reward points,

balance protection insurance

, store discounts, etc.)
Personal loans pay may be a better option when:
You want to avoid using too much credit (overspending is easy with credit cards)

You want to avoid a higher possibility of theft or fraud

You'd rather have loan cash than a revolving credit limit

You're comfortable with a specific loan amount and

interest rate

You'd like the option of negotiating a longer or shorter payment schedule

You'd prefer that your loan is divided into equal installments, so you'll know exactly how much to pay each month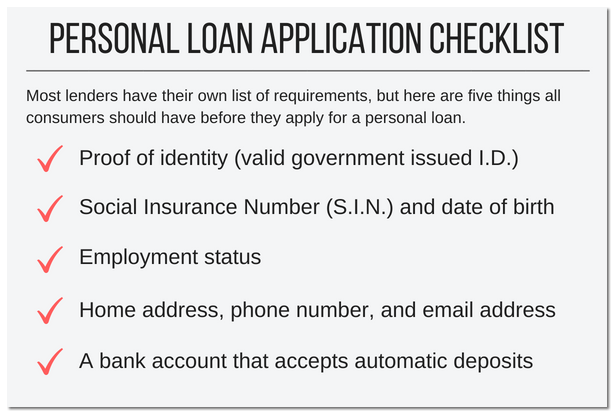 How to Apply for a Personal Loan
The personal loan application procedure can be relatively straightforward, depending on how your particular lender operates. That being said, it's important to be prepared for the financial inspection process by:
Comparing lenders

and choosing the right one for your financial situation

Organizing and updating all relevant personal and financial documents

Increase your income and savings as much as possible

Reviewing a free annual copy of your credit report from Equifax and TransUnion

Disputing any errors you come across in your report

Improving your credit by making responsible payments, reducing your credit utilization ratio, etc.
The Required Credit Score for Personal Loan Approval
Canadian credit scores range from 300-900 and are used by lenders as part of their procedure for determining your creditworthiness. Generally, a score of 650 or higher means you have good credit and will give you the best chances of both approval and a reasonable interest rate. While plenty of Vancouver lenders will approve you with a lower score, your interest rate may be higher because bad credit can signify to them that you're not a responsible borrower.
How to Collect Your Personal Loan Money
Typically, personal loan funds are directly deposited into the borrower's bank account. That being said, every personal loan lender operates differently, so make sure to ask them about their particular procedures before you apply.
Take a look at the secrets your bank doesn't want you to know.
What Lenders Examine to Determine Your Loan Amount
Like we said, most lenders will have a slightly different way that they go about dealing in personal loans. For instance, banks and credit unions have strict lending policies, so you'll need to be a strong financial candidate to receive a large loan. On the other hand, alternative, private, and bad credit lenders are sometimes more lenient, so it might be easier to get approved if you're not financially strong. Generally, however, the amount of personal loan money and the interest rate you receive will depend on elements such as:
How high your income and net worth are

The state of your credit score, credit rating, credit report, and

credit history

The probability that you'll default (don't honor your loan agreement)

The financial strength of your

cosigner

(optional but helpful)
Interested in more information about how your credit score is calculated? Click here.
What a Personal Loan Can Do For Your Credit Health
Not only can a Vancouver personal loan help you pay for things that are important to you, it can also be an excellent credit improvement tool when used responsibly. During your payment schedule, you can fix or grow your credit when you:
Choose an appropriate, reputable lender with legitimate credentials, who works with at least one of Canada's

credit reporting agencies

Only apply for a large enough loan to cover your essential expenses (never apply for a loan that you're not sure you can afford!)

Pay all your installments in full and on time, start to finish

Avoid other debts that could leave you with insufficient income or savings for loan repayment purposes
Want to know Canada's average credit scores by province? Check this out.
Loans Canada Recommends…
Remember, it's extremely important for your financial health to apply for the right loan and use it responsibly. That's why we only recommend personal loan if you're:
100% certain you can afford all payments, interest rates, and other fees

Comfortable with the months, possibly years that a personal loan can take to pay

Looking for a simple way to improve your credit score

Dealing with a financial emergency that requires swift attention

Trying to eliminate other high-interest debts (credit cards,

lines of credit

, etc.)

Trying to cover essential expenses (groceries, utility bills, etc.) of varying amounts (not consumer goods or other unnecessary items)
Read this to know the difference between a personal loan and a line of credit.
Looking For a Great Lender?
If you've picked Loans Canada for your personal loan needs in Vancouver, then you've made a wise choice. Contact us today or apply below if you'd like to be connected with the right lender for your needs.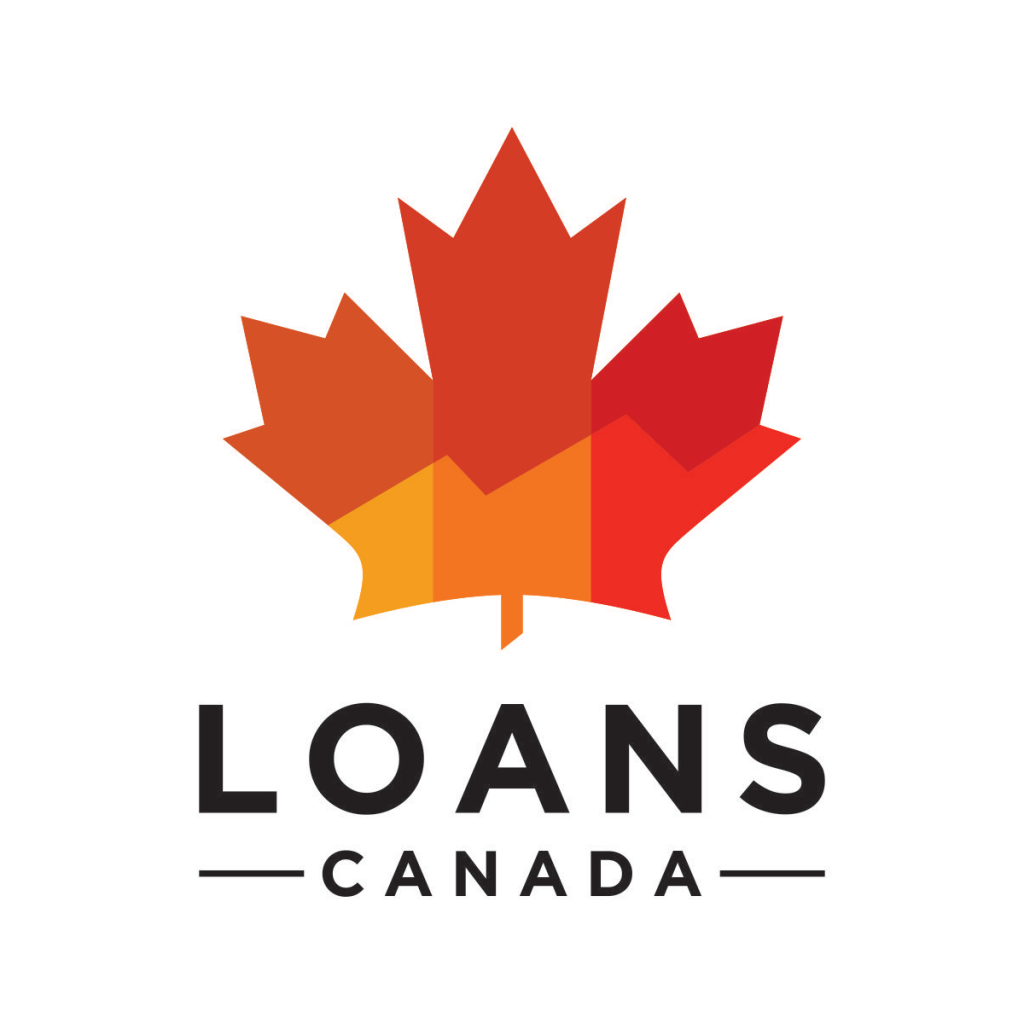 Posted by
Bryan Daly
Bryan completed the Cinema, Video, and Communications program in Dawson College and holds a Bachelor's Degree in English Literature & Creative Writing from Concordia University. Bryan covers a wide range of topics for Loans Canada, including cred...