While most people use their credit cards to pay for their daily expenses, it's also good for your credit report to throw a loan into the mix. After all, diversifying your credit products is a good way of improving your credit score, which can go a long way when you live in a high-cost city like Surrey.
If you're looking to do that or deal with another cost, a short term loan might be the product for you. Having said that, it's important to learn a bit about the process before you apply. After all, any loan is a responsibility.
Want to know how different credit accounts affect your credit score? Click here.
Can Short Term Loan Approval Be Guaranteed?
Let's get started by discussing some more essential facts about these products. A short term loan is a lump sum of money that you can apply for through almost any lending source. Whether prime, like a bank or subprime, like an alternative lender.
When you apply, your lender will inspect your finances and, more often than not, your credit to make sure you're a strong enough borrower with a low chance of defaulting on your upcoming loan payments (for a better understanding of defaulting on a loan, click here). Once you're approved, the money is typically deposited directly into your bank account, although some lenders offer numerous payment options (Interac e-Transfer, cheque, etc.).
You'll then follow a designated payment schedule that you and your lender will have discussed prior. Again, you may be offered several payment frequency options, such as monthly, weekly, bi-weekly, semi-monthly, and accelerated.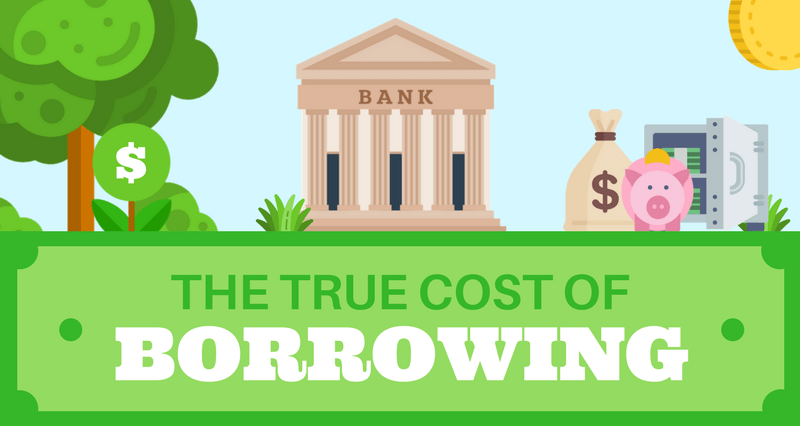 Do you know what the true cost of borrowing is? Check out this infographic to learn.
Don't Fall for the "Approval Guaranteed" Trap
Before you go running to the first lender you come across, it's extremely important to do extensive research and compare several institutions in Surrey.
Always do your best to confirm that the entity you're applying with is a legitimate organization with a valid license to operate in British Columbia and/or the rest of Canada. See that they have a physical address you can visit, check customer reviews and avoid any place that has serious complaints or allegations against it.
Unfortunately, there are many scam artists in the world of lending, who are out to steal people's money, identities, and banking information. Typically, they'll set up a fake website and offer all sorts of perks to draw in unsuspecting borrowers, including offering "100% guaranteed approval".
As we said, potential lenders need to examine your financial aptitude and determine your "creditworthiness", meaning your likelihood of missing payments. Since they could lose money if you defaulted, they cannot guarantee your approval on a whim. While there are lenders that cater to borrowers with low financial strength and bad credit, no legitimate source will ever guarantee your approval without making certain you can afford your upcoming payments.
If they do make this claim, they are likely banking on the fact that your judgement is clouded by a financial emergency or that you've been declined elsewhere, so be sure to stay away and report them to the authorities.
You should also avoid a supposed "lender" when they:
Aren't listed in the Better Business Bureau database

Have obviously fake reviews

Refuse to display all costs associated with the loan

Demand "

loan insurance

" or other payment before the loan is deposited
How Can I Get Approved?
Let's assume that you've found a legitimate lender and you're ready to start the application process. When applying for a loan or credit product of any kind, remember that it's best to have your finances in good standing to showcase your creditworthiness.
To increase your creditworthiness, try these tactics:
Ask the lender what financial or personal documents you need to provide, then organize and update them accordingly

Increase your monthly income as much as possible

Pay off any existing debts

Request a copy of your credit report from both of Canada's credit bureaus (Equifax and TransUnion)

Check your report for signs of error, fraud, and identity theft

Improve your credit score however you can
For some information about Canada's credit bureaus, look here.
Collateral and Cosigners
If you have a low income, bad credit or no credit at all, a short term loan can actually be good for you because every full payment you make helps improve your credit score. Then again, the unhealthy state of your finances can lead to a prime lender denying your application or a subprime lender charging you an unaffordable rate.
So, one way of earning better results overall is to lessen the risk on your lender with some added security, which you can do by offering up an asset (house, car, etc.) as collateral or by getting a stronger candidate to cosign your application.
However, if you're going this route, it's particularly important to avoid defaulting on any of your payments. In the case of collateral, your lender would own your asset until you've paid your full loan balance and would, therefore, have the right to sell it after too many missed payments.
If you have a cosigner, your defaulted payments would become their responsibility, which can cause huge financial problems for both of you, especially if they also can't afford all the costs involved. As helpful as providing security for a short term loan can be, it's another decision that should not be taken lightly.
Will cosigning a loan will affect your credit score? Find out here.
What Costs Can a Short Term Loan Cover?
Short terms loans come in varying, but relatively small amounts, depending on where you apply of course. For instance, a bank or other prime lender could likely offer you more than a subprime source would, simply because they have the means to do so.
That said, because of their short terms (several months to a few years), most lenders will offer these loans in amounts of several hundred to several thousand dollars, although some large-scale lenders can provide more financing to stronger candidates. With the loan being cash in your bank account, you can then use it to reduce or cover the cost of just about anything.
Nonetheless, remember that a loan of any size can be a big responsibility, so it's best to only use the funds for things you actually need, such as:
Rent, groceries, and other living costs

Tuition, books, and other educational costs

Car accidents or other financial emergencies

Vacations or unexpected travel expenses

To avoid payday loans

Credit improvement

Paying off debt

Take a look at this infographic for a better understanding of the payday loan cycle.
Why Avoid Payday Loans?
Technically, a payday loan can be considered another form of a short term loan. They can also be very appealing to people with low financial health and bad credit because the approval process is fast and easy to get through. Most borrowers only need to be 19 years old (in BC), have a minimum monthly income, a source of employment, and an address.
In addition, most payday loans are relatively small (only $100 – $1,500) which makes them seem affordable until you consider the other costs that get tacked on. Because most payday loans have terms of only 14 days, wherein borrowers must pay in full, lenders will typically charge extremely high-interest rates and administrative fees. The maximum lending rate in British Columbia is $15 per $100 borrowed.
While a payday loan can be a good solution in an emergency, even a single one can be very expensive. It's a bad idea to rely solely on payday loans and a short term loan might be a safer choice. If you have reasonable creditworthiness, most lenders will even allow you to adjust your repayment plan to meet your financial needs.
Searching for a Short Term Loan?
If so, you've come to the right place. At Loans Canada, we're committed to helping you find the best sources of loans and credit products in Surrey. Contact us today for more information or apply below when you're ready to get started!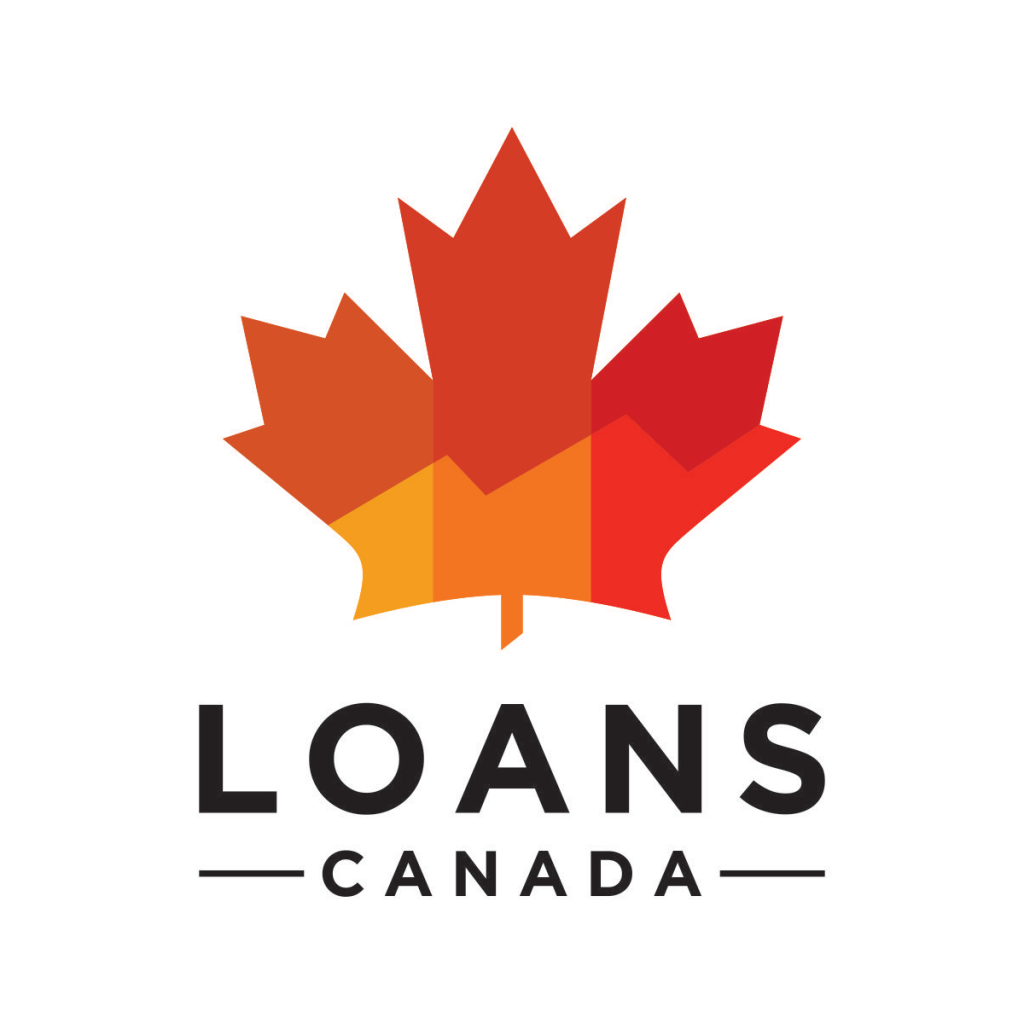 Posted by
Bryan Daly
Bryan completed the Cinema, Video, and Communications program in Dawson College and holds a Bachelor's Degree in English Literature & Creative Writing from Concordia University. Bryan covers a wide range of topics for Loans Canada, including cred...