In this day and age, being a credit user has plenty of benefits, especially when you're living in Surrey, where real estate is popular, but many costs are high. From better payment plans to lower rates, good credit can help you go far, and one way of achieving that goal is by using a personal loan responsibly.
Thinking of giving your credit cards a rest and applying for a personal loan instead? Be sure to read this before you make your next move.
Why Not Use My Credit Cards?
Although most people use plastic to pay for their expenses, credit cards aren't for everyone, particularly those who have trouble handling debt.
Credit cards are all about convenience. You can pay for things using a revolving credit limit and only have to drain the money from your bank account on a monthly basis. There are also potential rewards to think about, such as cash-back dollars, travel points, and insurance benefits (check out this article for more information about credit card rewards). Not to mention, paying your monthly balances on time is one of the easiest ways of building and improving your credit score.
A credit card can be the best solution when:
Paying for groceries and other consumer goods

Booking tickets for movies, shows, and other limited events

Having your vehicle fueled or repaired

Emergency situations when travelling
Read this if you need a travel or vacation loan.
The Problem With Credit Cards
It's hard to discount the convenience of a credit card. That said, they can also cause too much debt to handle alone. This is a significant problem for those with multiple high-interest cards in their wallet.
For instance, one of the biggest benefits of a credit card is if you can't afford your full monthly balances, you're able to make a minimum payment that spares you from incurring a late penalty. While this might seem easier on your savings, you'll also have to pay interest for the remaining balance.
This is where a lot of credit card users go overboard by maxing out their credit limits and gradually losing track of all their payment dates. The same could happen to you if you're not being responsible with your cards.
Check out these common mistakes that first-time credit card users make.
When Would a Personal Loan Work Better?
A personal loan, on the other hand, is a fixed amount of credit. Typically, a lump sum of cash is deposited into your bank account by direct deposit, cheque, or Interac e-Transfer. Rather than having a revolving monthly balance, you and your lender will come up with a plan that allows you to repay the loan through installments.
Although the conditions of your repayment plan will hinge on several factors, your lender may offer you the option of weekly, bi-weekly, monthly, or semi-monthly installments. Some lenders will also allow accelerated or lump sum payments without penalty, helping you get out of debt quicker. Depending on how much money you applied for, your plan can last several months to a few years.
A personal loan can be the best solution when:
You have a budget to stick to and want to know all costs in advance

Your car needs a huge repair or breaks down entirely

You need to purchase new furniture or appliances

You've got a sizeable home improvement to make
Click here for more information about installment loans in Surrey.
The Problem With Personal Loans
Under the right circumstances, personal loans can be larger than the average credit card limit and have adjustable repayment schedules, making them a good option when you've got larger expenses that you'd prefer to finance over time. You'll also have a fixed interest rate which makes it easier to budget accordingly.
Then again, the biggest problem with a personal loan is that your payments are generally set in stone once you've signed your contract. While most lenders can adjust your schedule with prior notice, there will be no minimum payment option. In fact, deviating from your plan in any way is known as 'defaulting' and can result in a penalty.
Although your credit cards should also be used responsibly, defaulting on a personal loan can become an equally, if not more serious issue. Only apply for a personal loan if you've got the financial strength to justify all costs and conditions that come with it.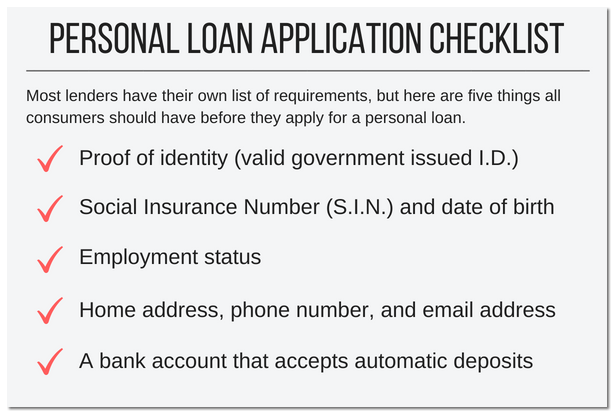 How Can I Become a Stronger Candidate?
Personal loans can also be a better product because most lenders offer them in some capacity, whereas many will not provide credit cards. However, personal loans have a more intensive approval process, meaning potential candidates often need to have stronger financial health.
Applying for a personal loan generally involves an inspection of your savings, employment history, current debts, and even your credit report. This is because your lender needs to assess the risk you pose. The healthier your finances are, the easier it will be to get approved for a larger loan at a more affordable (lower) interest rate.
Before you apply for personal loan, make sure you:
Have a stable job

Pay off any outstanding debts you have

Organize your most recent bank statements and paychecks

Check your credit report for errors, fraud, or identity theft

Improve your credit score as much as possible
Providing Security
To strengthen your application and potentially secure a larger personal loan, it's also helpful to offer your lender some security, which you can do using collateral or by finding a cosigner. Either of these elements should reduce the risk for your lender if you have low financial health, leading to better rates and borrowing power.
Collateral
If there are any assets in your name, such as your home or car, most lenders will allow you to use them as collateral, thereby 'securing' the loan. However, it's not advisable to do this unless you're certain you can afford the debt to come, because your lender will have the right to sell your asset if you default without trying to renegotiate your contract.
Cosigner
If you can't or don't wish to provide collateral, the other option would be to have a stronger candidate cosign your application. Once again, be careful, as they'll be agreeing to take over your repayment plan if you can't afford it for whatever reason. If they're also unable to handle that responsibility, it could result in damage to both of your financial profiles.
How Are My Credit and Personal Loan Related?
A personal loan is a credit product like any other. Any good lender should, therefore, be reporting your payment activity to at least one of Canada's two main credit bureaus (Equifax and/or TransUnion). From that point on, your 'creditworthiness' will fluctuate in various ways.
Your Credit Report
If you've ever used a credit product, both bureaus will have a slightly different version of your credit report on file. Your report lists all your credit-related transactions over the past decade or so. Lenders will often examine your report when you apply for a personal loan. If the credit history within shows positivity and little sign that you'll default, the overall loan results will be good, and vice versa.
Is your credit report scaring away potential lenders? Find out here.
Your Credit Score
A lender can also check your credit score when they view your report. This score is a three-digit number ranging from 300 to 900, which fluctuates with your payment activity (check this out to learn more about credit score ranges). Timely, full payments make it go up, while defaulted ones cause it to drop.
Although every lender has different standards, the vast majority of will approve your personal loan if your score is within or above the 650 – 680 range. This is particularly noticeable with prime lenders, where restrictions are tighter. In that case, a score above 700 would be even better because they're also likely to give you their best interest rate.
The further your score falls below that mark, the less creditworthy you'll be deemed. When your score is within the 300 – 600 range, you might need to apply with a subprime lender, like an alternative or private source. There are also lenders that deal specifically with bad credit clients. That said, any loan you get may be smaller and more expensive at one of these lenders.

Can My Personal Loan Improve My Credit?
Yes, it can help you improve your credit score by allowing you to the opportunity to make responsible payments. This means that even if you were forced to apply for a smaller, pricier bad credit loan, you can still use it to rebuild your credit score.
Once you've paid off the loan in full, you should ideally have regained good credit, putting you in the right place for more favorable credit products down the line.
Ready for a Personal Loan?
If you haven't found the right loan or other credit product in Surrey, you may be looking in the wrong places. However, there's no need to worry because Loans Canada is always here to help. Contact us today for more information about personal loans in your area or apply below when you're prepared for a better financial future.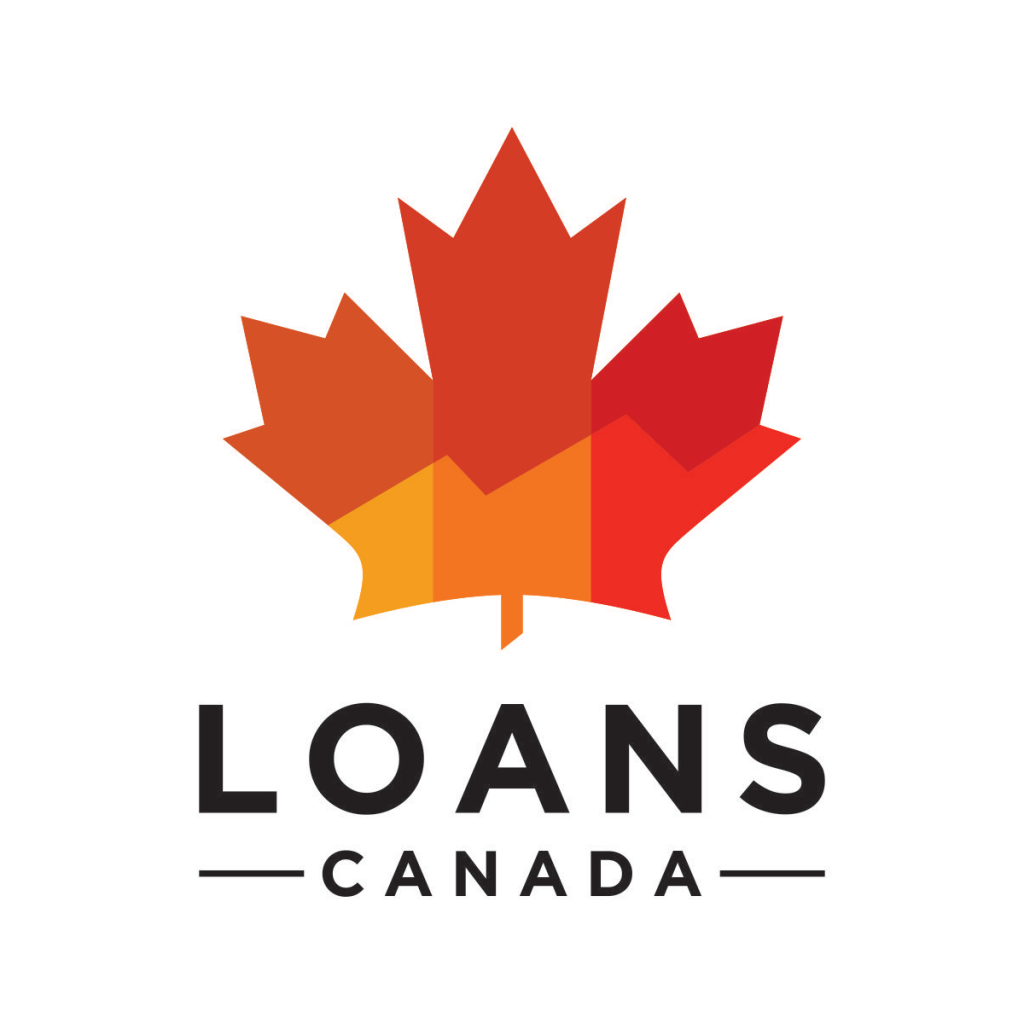 Posted by
Bryan Daly
Bryan completed the Cinema, Video, and Communications program in Dawson College and holds a Bachelor's Degree in English Literature & Creative Writing from Concordia University. Bryan covers a wide range of topics for Loans Canada, including cred...