There are a variety of different kinds of loans available for people to use when they need some extra money. There are car loans, home loans, student loans, and many others. However, loans aren't only useful for planned life events like the ones we mentioned above.
If you suffer an emergency or have some last minute expenses come about, short term loans might be the right thing for you. These loans can be a lifesaver in specific situations and are often available to everyone in British Columbia, no matter your credit.
To learn more about loans in British Columbia, read this.
What Are Short Term Loans?
Short term loans are loans that are paid back in a short amount of time, usually within a year or two. In addition to most short term loans having short repayment periods, they are often smaller in size. This can vary from provider to provider, but they are normally anywhere from $100 to $2000.
These loans are generally meant for those who need money quickly and don't want to be locked into a standard loan, which can have longer terms and end up being quite expensive.
Unlike many longer term loans, short term loans are:
Often easier and quicker to get, due to the lower amount of money being borrowed

Very quick to be approved, sometimes within only a few hours.

Paid back in a much quicker time than larger loans like mortgages. It can vary, but generally, short-term loans are paid back somewhere between one and two years.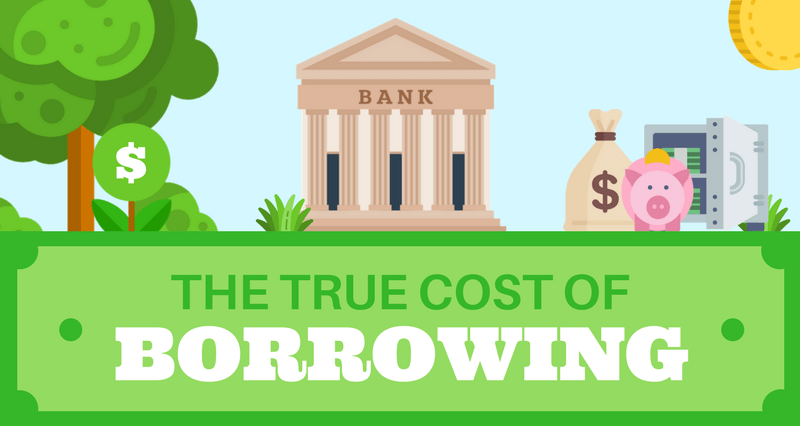 How to Get Approved For a Short Term Loan in British Columbia?
Getting approved for a short term loan can often be fairly quick and easy. All you need to do is find the best lender for your needs, fill out their application and wait to hear back. There could potentially be a credit check required, but there are also many short term loan lenders that do not check credit, so keep in mind that you have options when deciding what lender to work with.
However, despite how easy to get many of these loans are, there are a few things you can do to give yourself a better chance of being approved for a short-term loan in BC.
Check Your Credit Report and Credit Score
While not all short term loan applications will require a credit check, it is still a good idea to make sure your credit is in a good spot before applying for any type of a loan. This will involve getting a copy of your credit report and making sure everything is accurate and in order. Also, if your credit score is very low, you may want to take some steps to improve it before applying for a loan.
Here's how you can improve or fix your credit in 2018.
Eliminate Any Credit Card Debt You Have
Before approving your loan request, a lender will look at the debt you currently have to see if they believe you can afford another recurring payment. In order to give yourself the best chance of being approved, you want to have as little credit card debt as possible. Spend some time (if you're able to) to aggressively pay down credit card debt before applying.
Want to increase your credit score without using your credit cards? Try reading this.
Shop Around to Different Lenders
If you just go to a single lender to apply, you will not have as much success as if you visit multiple. Different lenders will have different interest rates, different rules, and each will accept different types of borrowers. Your city or town likely has multiple lenders to visit, so you might as well take advantage of that.
Interested in more information about your credit score? Check this out.
What Can I Use a Short Term Loan For?
Technically, a short term loan is just a relatively small amount of money that you will be required to pay back over a shorter period of time than a traditional loan. As a result, you can use a short term loan on anything that your heart desires. While many people use them for things like emergency medical bills or necessary home or vehicle repairs, they can be used for:
Going on a last minute vacation

Making a large purchase such as a new bed or new couch

To build credit

To pay for expenses before your next payday
These are just some of the near-infinite amount of things you can use a short term loan for. However, it is important to always remember that a short term loan is just that, a loan. You will be in debt so it's important to make sure that you can afford to keep up with your payments.
What happens if you can't make your loan payments on time? Find out here.
The Right Short Term Loan
If you are looking for a short term loan in British Columbia, there are many options at your disposal. If you want to learn more about these options or want to see if you qualify for a short term loan, be sure to reach out to Loans Canada.
Posted by
Kale Havervold
After dipping his toes into freelance writing while still enrolled in school, Kale decided to pursue freelance writing as his career after earning his Bachelors degree from the University of Regina. In his six-year career as a professional writer, Ka...