Do you live in Richmond and suffer from bad credit? Are you looking to gain access to the financing you need and work at improving your credit score? A bad credit loan might the solution you've been looking for.
For more information about loans in Richmond, check this out.
A Closer Look at Bad Credit
When you apply for a loan, the lender you applied with is likely to inspect two main elements; your financial health and your credit.
Your credit score, which ranges from 300-900, maybe a particular point of examination because it reflects your health and as a credit user. The closer your score is to 900, the more likely you will be to get approved at a low-interest rate since a higher score often means you're good at making payments responsibly. That said, the opposite can occur the closer your score is to 300.
Every lender's standards for approval are going to vary slightly, meaning some will accept a certain credit score, while others won't. However, "bad credit" generally qualifies as a score under 600, which can happen if you have a history of defaulting on payments. It can also mean you've gone through a significant debt-related event, such as a consumer proposal or bankruptcy. Maybe you lost your job or have some kind of financial emergency, like a car accident Or it may just mean that you're a brand new credit user and have very little experience.
Unfortunately, no matter what the cause, bad credit can frequently lead to a rejected application, especially if you're applying for a significant amount of credit like you would find with a car loan or mortgage. Even if you're approved, your interest rate can end up being too high and cost more money than the product is actually worth.
Could library late fees be hurting your credit score? Find out here.
A Closer Look at Your Credit Score
Now, before we further discuss the idea of bad credit loans, let's see if we can help you improve your credit score a little bit prior to applying, which is always a good idea. In order to do that, it's best to understand the 5 factors used to calculate your credit score.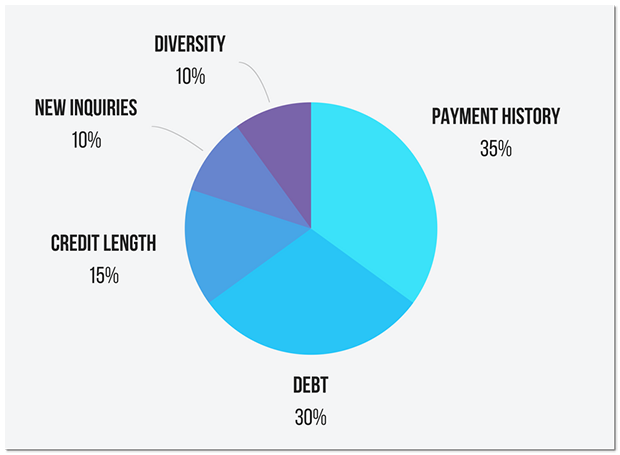 Payment History (35%)
The most significant portion of your credit score calculation goes to your payment history, which is typically the most essential thing for any lender. If you make a full, timely payment, your score goes up and makes you a less risky candidate, and vice versa. Obviously, every lender, whether they deal in good or bad credit products, will be more willing to approve you with a better looking payment history.
Amount of Debt Owed (30%)
The money you owe makes up the second largest portion. Simply put, the more debt you carry, the lower your credit score will fall and more risky lenders will consider you. While the same can be said when you have a bunch of unpaid loans listed on your credit report, this effect is particularly apparent with products that have a revolving credit limit, such as your credit card. Stay below 30% of your available credit if you're looking for the best results.
Length of Credit (15%)
It's also good for your score if you have credit accounts that have been open for an extended period of time, especially if you're using them responsibly.
Number of Inquiries (10%)
New credit inquiries can also cause your credit score to drop under various circumstances. As we said, when you apply for new credit, many lenders will check your credit report. This is known as a "hard inquiry" and will negatively affect your credit score for several months. So, if you get denied at first, it's best not to re-apply too many times within the same short period of time.
Account Diversity (10%)
Gaining credit user experience is essential and one of the best ways of accomplishing that is to use a variety of credit products. In addition, by doing this, you'll also be increasing your credit score. While having a credit card is good, throwing a loan into the mix is even better. However, that positive effect will only last if you're being responsible and not taking on more credit products than you can handle.
Improving Your Credit Score
Now that you understand your credit score breakdown, let's discuss some credit improvement techniques, some of which are simple and can be done by anyone, and others that are reserved for borrowers in worse credit situations.
Simple Techniques:
Request your credit report (free once per year from Equifax and TransUnion)

Dispute any

errors

, signs of identity theft or fraud that you find in your report

Spend time making full, timely payments for any active credit products

Pay down any debts you may have pending

Request a higher credit limit (if you've been approved for one)

Cut out unnecessary expenses that may be draining your debt payment money

Ask your non-credit providers (internet, cell phone, utilities, etc.) to report your bill payments to the credit bureaus
Look at this article if you think you're a victim of identity theft.
Advanced Techniques:
Apply for a secured credit card (if you don't qualify for a regular card)

Enter credit counselling to gain further knowledge

Enter a debt consolidation program

Apply for a credit rehab savings program
Check out this infographic to learn even more about your credit score.
Getting a Bad Credit Loan
Although credit improvement is important when applying for any credit product, it can take a lot of time and effort. If you don't have that kind of time and need to access credit right away, there are several loan types you can get.
Secured Loans
While the banks and other prime lenders have much higher standards of approval, it's still possible to access a secured loan by offering up collateral, such as your home or vehicle. As this will lessen the risk on your lender and give them something to sell if you default, it should help you secure a larger amount of credit and a lower interest rate.
For a better understanding of secured and unsecured loans, click here.
Guarantor Loans
Another type of secured product, a guarantor loan can be acquired if you have someone to cosign your application. Again, this would reduce the lender's risk because your guarantor would be agreeing to take over your payments if you can't afford them. Just make sure your cosigner is well aware of this before you apply, as this loan can affect their finances just as much as yours.
No Credit Check Loans
For this kind of loan, you'll likely have to apply outside of banks, credit unions, and prime lenders. In this case, an alternative, private, or bad credit lender would be the place to go, wherein your credit won't be as much of an issue. Instead, your income would be more important. If you prove that you can comfortably afford the loan, approval shouldn't be too hard to obtain. However, unless you offer security, your interest rate may well be higher, so factor that into your budget before you apply.
For an article about loans with no credit check, look here.
A Word About Loan Scams
Another very important thing to know about bad credit loans is that it's possible you're going to encounter scam artists posing as lenders, who are banking on your desperation for credit. These scammers can be extremely manipulative and will do things like offer you a fake bad credit loan in exchange for "loan insurance" in advance.
No legitimate lender will ever ask request your credit card number, financial information, or payment before your loan is approved and deposited. In fact, it's illegal in Canada. Always research your lender properly and check to see they're listed with the Better Business Bureau before you apply.
Ending Your Search
Have you been looking for the right bad credit loan in Richmond? Loans Canada can help bring your search to a close. Apply with us today and be quickly connected with bad credit loan lenders in your area.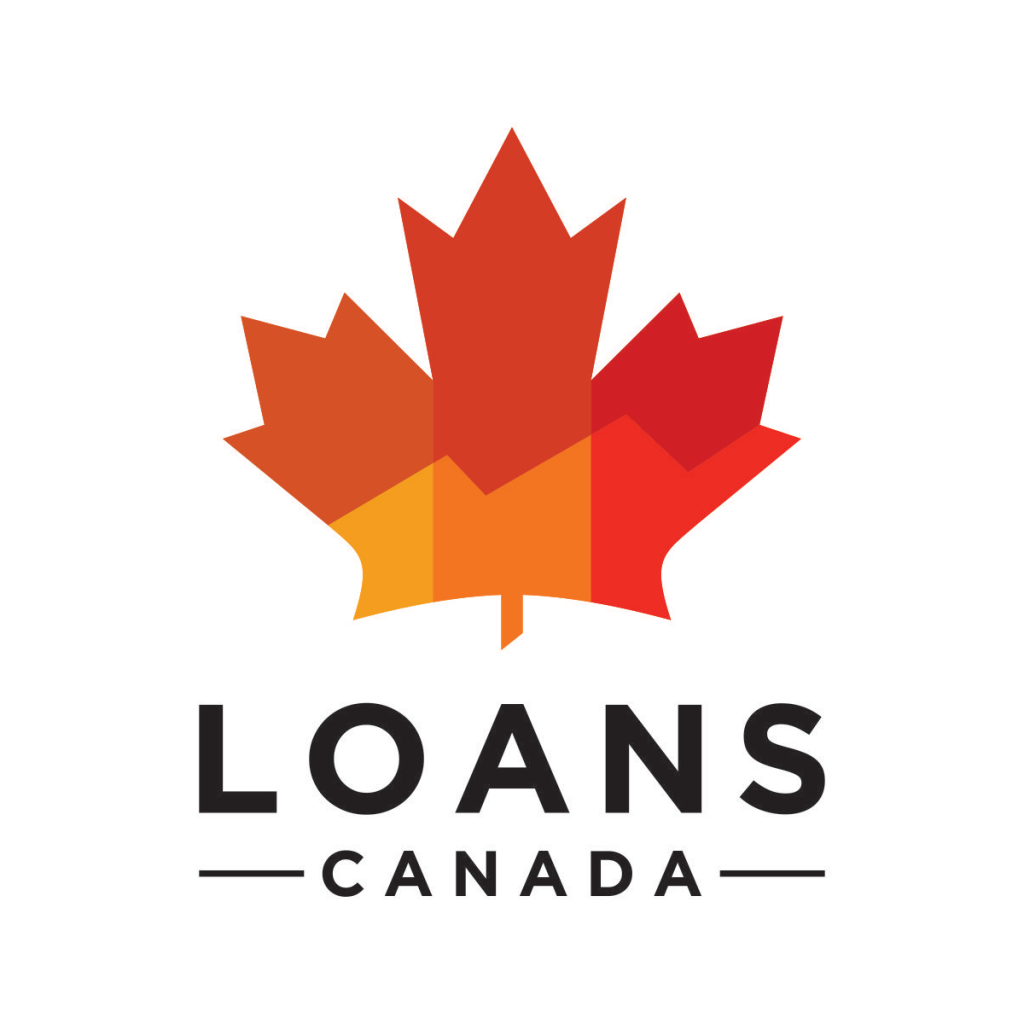 Posted by
Bryan Daly
Bryan completed the Cinema, Video, and Communications program in Dawson College and holds a Bachelor's Degree in English Literature & Creative Writing from Concordia University. Bryan covers a wide range of topics for Loans Canada, including cred...