In this day and age, it's more of a question of "when" as opposed to "if", when talking about getting a loan. For most of us, if we want a car, a home, or to go to university, we will need to take out a loan. Also, with how expensive homes have gotten in British Columbia and how expensive university tuition has gotten, these loans might be hefty.
To discover more facts about the loan process in British Columbia, read this.
However, what if you find yourself struggling financially, but still need to secure some financing? Are there loan and borrowing options for those with bad credit?
What is Bad Credit?
Before looking at your bad credit loan options in British Columbia, it's important that we first learn about bad credit itself. In Canada, credit scores range from 300 to 900. According to most, your credit is bad if your score is between 300 and 599. Bad credit can affect your life in a number of ways, including but not limited to:
Loans become more expensive

Renting an apartment becomes more difficult

Securing a mortgage becomes more difficult

Applying for a job in certain industries may be hard
However, what bad credit is to one person might not be the same to another. It all depends on what sort of loan you are trying to secure and your unique financial situation. So even if your credit is bad to some lenders, that doesn't mean it will always qualify as bad for others.

Check out this infographic to see how bad credit affects your daily life.
What Are the Ways to Improve Your Credit?
Now that you know the basics of bad credit, how do you go about fixing bad credit in British Columbia? Thankfully, you are never stuck with bad credit and there are many different ways to improve your credit quickly.
Pay Down Outstanding Debt
One of the first things you need to do is work at paying off any debt that you might have. While having some debt that you're able to manage comfortably isn't the worst thing for your finances, too much debt is never a good idea and can negatively affect your credit score. Want to know how you can rebuild your credit while you're in debt? Look here.
Make Your Payments on Time
If you often make late payments or miss them altogether, you need to start making them on time. This is definitely one of the best things you can do for your credit score and after several months of on-time payments, you should start to see an improvement.
Keeping Credit Utilization Low
Once you work hard to pay down your debt, it's in your best interest to not accrue too much more and to keep your credit utilization ratio low. Your credit utilization ratio compares the amount of debt you carry each month to your total available credit. it's best to keep this ratio under 30%.
Seek Additional Help
While these tips can help improve credit, you could also enlist the help of a credit improvement product such as a secured credit card or a credit rehab savings program.
Which is better? Secured credit card or prepaid credit card? Find out more here.
You should also be patient when improving your credit as it will not happen overnight. Depending on how bad your credit is when you start the credit improvement process, it could take months before you start to see any change or improvement in your credit.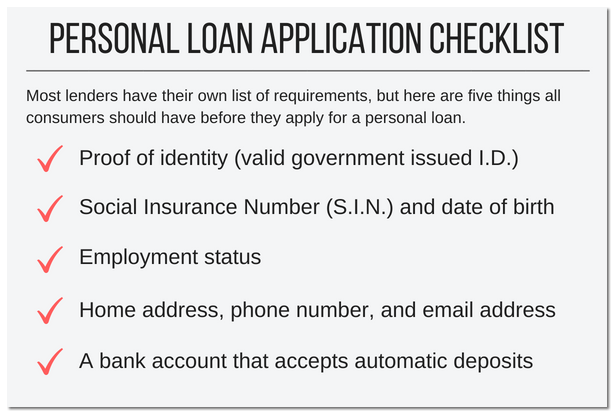 Getting a Bad Credit Loan in British Columbia
So while it is possible to improve your credit, it can be a lengthy process. However, what if you need to borrow money now for a vehicle, a home for your family, or to cover a financial emergency? Well, thankfully, there is a wide range of bad credit lending options for those with less-than-perfect credit score and history.
Click this link to learn how you can get a bad credit car loan in Canada.
Choose a Secured Loan
One solid option is to get a secured loan. A secured loan is one where you put up an asset (for example a vehicle) as collateral. Collateral offsets the risk taken on by the lender, this means that they are often more willing to approved secured loans for bad credit borrowers. These can also have fairly decent interest rates, so if you are confident you can make the payments and not default, choosing a secure loan in BC is a great option for many consumers. Here's what you need to know about loan default.
No Credit Check Lenders
Another popular option is to go with a lender who doesn't check credit. There are many local and online lenders that are happy to work with anyone and generally won't care too much if your credit is low. Of course, the interest rates can often be higher and the terms a bit more strict, but that is to be expected. Starting out with one of these lenders is always a great way to work at improving your credit score. Once you've paid off the loan you can apply with a lender who does check credit and who may offer better interest rates.
Want to know what bad credit lenders look at when assessing loan eligibility? Read this.
Watch Out For Bad Credit Loan Scams
While there are many great loan options for those with bad credit in British Columbia, there are also a lot of loan scammers who prey on these types of consumers. Any lender that asks you to pay a large fee or payment up front, is likely a scammer and should be avoided no matter what.
If you're unsure about which loans to trust or you have any other questions, you can try credit counselling in British Columbia.
The Right Bad Credit Loan Options
The great thing about bad credit is that it's not permanent and it doesn't need to hold you back. There are loan options for all bad credit consumers in British Columbia. If you're currently in the market and need any assistance with securing a bad credit loan or want to learn more, be sure to reach out to Loans Canada today.
Posted by
Kale Havervold
After dipping his toes into freelance writing while still enrolled in school, Kale decided to pursue freelance writing as his career after earning his Bachelors degree from the University of Regina. In his six-year career as a professional writer, Ka...