Car Loans to Improve Credit
Getting a car loan to improve or build your credit can be a great solution especially for young adults, people with bad credit histories, people who have filed for bankruptcy, and new immigrants with no previous credit history in Canada. Buying a car and making the payments is a big financial responsibility but it's a good place to start especially if you're looking to take out a larger loan, like a mortgage, in the future.
How a Car Loan Helps Build Credit
Car loans are installment loans!
There are many variables that decided whether or not you have an adequate credit history and one of those variables is a good mix of types of credit, a balance between revolving loans and installment loans. Car loans are considered installment loans just like student loans and mortgages while revolving loans are home equity loans and credit cards. To have "good" credit you need some of each type and since you probably already have a credit card (revolving credit) getting a car loan is the best and most practical way of getting an installment loan. A car loan will add variety to your credit history as well as prove that you are able to make monthly payments in full and on time.
Car loans are easily refinanced!
Compared to say a mortgage, a car loan is relativity low cost and the payback time is also short, therefore it's less of a risk for you to invest in a car to improve or build your credit. If you have no credit or a bad credit history then you will have to pay an above average interest rate when you first buy a car, but the good thing is that in a couple of years you'll be able to refinance. Every couple of years, if you continue to make your payments on time, you'll be able to refinance your car loan and lower your interest rate. Other types of loans can't typically be refinanced or they're too expensive, so not only can you build your credit with a car loan but it's an investment that will work for you.
Car payments can be flexible!
In the case of in-house financing with a dealership, the loan you receive will probably be fixed which means it's not flexible, but if you get a car loan from an outside lender they can be flexible which makes them great for someone working to build their credit. You can opt to make an extra payment each month or whenever you have extra money, which means it will take less time for you to pay back the loan in full and thus you will save on interest. You could also make a larger than necessary down payment, either when you first get the loan or when you refinance. Having this flexibility will make your loan more manageable and allow you to succeed at improving or building your credit.
How To Ensure Your Car Loan Actually Improves Your Credit
1. Have enough for a down payment already saved
The first thing you should do if you want to get a car loan to help build or improve your credit is to save enough money for a down payment and if you can afford it, a large one. The size of your down payment will affect both the size of the loan you will get and the number of payments you will have to make. The larger the amount you save for your down payment the smaller your loan will have to be. If you have a smaller loan then typically your monthly payments will be smaller and you'll probably be able to pay off the loan in full in a shorter amount of time. All of this will allow you to manage your loan more effectively and hopefully make it easier for you to make your payments on time and in full which will then positively affect your credit.
2. Choose a car you can afford
Make sure that you pick a car you can afford. You are trying to improve your credit so choosing a car that is out of your price range and running the risk of missing a payment will only make your financial situation more difficult to deal with. This loan is meant to help you, so choosing a practical car and a practical loan will make it easier for you to keep up with the responsibility of making the monthly payments and help you work towards your goal of building and improving your credit.
3. Make payments on time
It is extremely important that you make your loan payments on time. Managing your loan properly, no matter the size should be a priority for you. It's important that you set up a loan payment schedule and stick to it because one late payment or one payment that is not the full amount will negatively affect your credit history. Since the point of this car loan is to help your credit not hinder it, staying committed to it and working hard to keep up with the payments must be your top financial priority.
4. Keep track of your credit history
While you're actively trying to build and improve your credit you should also be monitoring its growth. By keeping track of your credit score and history you'll have a better understanding of how it's affected by your financial actions and choices. Get in contact with the Canadian Credit Bureaus (TransUnion and Equifax) and request a copy on an annual basis and you should be on your way to maintaining a solid credit history.
Using a car loan to build or improve your credit can be a great decision if done right. If you follow our tips and tricks and educate yourself about both your loan and your own credit history you should have no trouble getting back on track to having a healthy financial history.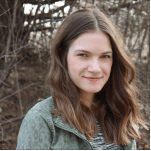 Posted by
Caitlin Wood
in
Auto
Caitlin graduated from Dawson College in 2009 and completed her Art History degree from Concordia University in 2013. She started working as a freelance writer for Loans Canada right after University, eventually working her way up to Chief Content Editor. Her work has led to a large expansion of the company's content department and she manages a staff of talented writers who are passionate about educating Canadian consumers about credit, debt, and all things personal finance. With over five ...
---