Need a business loan? Where can you go?
By

Caitlin in Money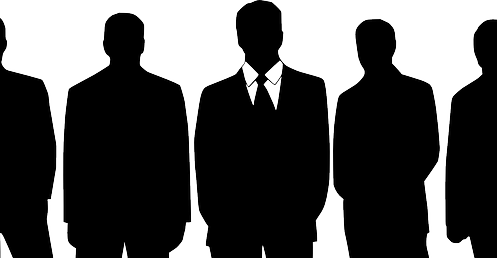 If you need a business loan in Canada, you may find many road blocks along your way. Banks have become more strict in their practices, government institutions have limited funding options, and other methods just don't seem to work without sacrificing too much on your part. Here are some problems with trying to secure capital with the traditional methods in Canada today:
The Canadian Business Loan Market
Getting a business loan in Canada is not an easy process. This is because the banks in Canada are more cautious that banks in other countries when it comes to lending funds out to businesses, especially startups. Here are few facts you should know before proceeding with the process to save you time and money regarding business funding.
The primary institutions small businesses attempt to get financial help for their business in Canada are banks and credit unions. However, the problem is that the Canadian banks are becoming increasingly conservative in their evaluations of prospective small business loan customers. Many banks even have a specific criteria which helps them screen loan applicants and cut out the ones who they think will be a higher risk. As a result, many people are being turned down for their small business loans and people are forced to go elsewhere for a solution.
Lenders expect something big in return. The Canadian banking system regarding business loans has evolved to the point where bankers consider themselves true investors in your company when they give you merchant loans to help with your capital. This means that, once they do agree to invest, they will expect to have a say in your company in more ways than you are going to want to do. They seem to rationalize that, if they invest in you and your business, they should get something back, and it should be more than just the interest for loaning you money. This means you will have to be ready to answer any questions they have if you decide to use a traditional lender and understand that you may lose a little of the control or equity in your company in exchange for receiving the funds.
They will want to see a solid business plan. In Canada, since things are tightening up so much, expect to show a proposal and a succinct business plan that shows the movers and shakers that you have your act together. Even though there are some solid businesses who say they were successful without a business plan, you will never get merchant loans in Canada without one. So, before you go to any type of lender or investor, make sure your business plan is in tip-top shape and that you have a proposal that will interest them.
It's not always just their money. Even though you are seeking out merchant loans for your business, you may find yourself having to contribute to it too. Banks generally see this as 'collateral,' or some form of extra security for your business which you provide in the form of cash toward the loan. This is often decided based on a certain percentage of the total capital you need.
Grants and Awards to Businesses Dwindling
Grants used to be an excellent way to get funding for small businesses. This allowed people to gain capital for their startups without the worry of having to pay it back. However, there are fewer grants in Canada than there used to be.
In the past, there were grants available for small businesses which just required proof that you were doing something sustainable that would benefit your area and the country in some way. While there are still a few of these grants out there, they are becoming harder to find, and the grants which do get issued tend to favor the Arts and Cultural industries over more practical or financial-related enterprises. And, since very few businesses could be considered a business that would fall into the "Arts" genre, this cuts out a lot of people from getting the funding they need.
Other Government Services
In addition to the option to apply for grants (if you can get one), Canada offers several helpful services to make Canadians lives more beneficial to them. One of the offices that helps people with employment related issues is the Employment Services Office. They are very helpful to employees and people who are retiring or need help with their pensions or other funding they are entitled to. They are friendly and helpful and they have some good services. But not much emphasis is put on self-employment services, nor do they seem to offer any real aid in securing business funding such as business loans or grants which independent business people need and require.
What can you do?
Since it has become so difficult to secure business loans from the traditional sources, such as banks and government institutions, you are forced to look into other options. There is a simple option that can work for you. It doesn't require you to provide a detailed analysis of your business or a business plan. It doesn't force you to give up equity or interest in your business to someone else. And it doesn't require that you put in money to fund it yourself.
The solution is Loans Canada. Apply today and a loans representative will discuss your options with you. So if you are a business who needs financing, and others have turned you down, give us a shot! We will listen when others won't. We don't operate like a bank or a government institution. We are a privately funded organization who cares about you and we want to see your business succeed: because that's good for all of us. We look forward to hearing from you.
---