Get out of the payday loan cycle with a personal loan
With the recession and ongoing market turbulence over the last several years, many families have faced trouble making ends meet. With the current unemployment rate of 7.2% still plaguing many Canadians, the economic outlook has seemed grim. Individuals have resorted to second jobs, downsizing homes and going back to school in order to pinch pennies or search in vain for a new career in order to turn things around. Unfortunately, payday loans have become and easy solution and an unfortunate trap for many people.
Payday loans, also called payday advances or cash advances, are loans provided to struggling families who need cash to hold them over until the next paycheck (they are often one of the only options available to some with bad credit scores) In order to obtain a payday loan, all an individual needs is proof of income, generally a recent pay stub and identification. Unlike bank loans, which usually require a credit check or other personal information in order to secure a loan, payday loans do not require credit information or a lengthy application process. Approval is immediate and individuals can leave minutes later with a loan, usually around $500 to $1,500. Most payday loans have a two week limit with the principle and interest due fourteen days from the date of the loan.
While a charitable idea in theory, the establishments that provide these loans are anything but generous. Payday loans often carry obscenely high interest rates, some as high as 600%. This means that in a year's time, a $1,000 loan will accrue $6,000 in interest. Even though most payday loans have a term of two weeks rather than a full year, this is still a whopping additional $230 due with the balance of the loan. For families living paycheck to paycheck, this amount can be a substantial portion of monthly income. Even worse, most people find the amounts of their paychecks insufficient to repay the balance and resort to taking out a second payday loan to pay off the first. This devastating cycle can ruin financial stability and could end up costing thousands of dollars a year.
Break the payday loan trap with an installment loan!
For individuals and families who need help making ends meet, there are other solutions. Personal loans can often be a good solution to alleviating temporary financial crises. Unlike a payday loan, a personal loan will have a substantially more reasonable interest rate, often between 4% and 8%. Additionally, most personal loans have longer terms, usually a year or more, meaning families have more time to build up some savings again before needing to pay off the interest and principle. For example, a $1,000 loan with a year term at 8% interest will accrue a little over $43 in interest rather than the $6,000 a comparable payday loan could accrue. While many personal loans will require a credit check, this is not true for all.
Although many families hope to go through life without needing financial support, sometimes seeking help is inevitable. For Canadians facing a first-time money crisis or those stuck in the payday loan cycle, a personal loan can be the solution. With longer terms and low interest rates, personal loans can be paid off over time with a schedule rather than right away at inflated costs. Should you find yourself in rough economic waters with no chance of making it to the surface alone, think personal loan, not payday loan.
Don't forget to check out our list of pros and cons of a personal loan.
For more information, check out our video.
---
★
★
★
★
★
Rating of 5/5 based on 1 vote.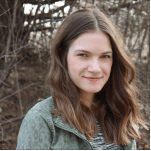 Posted by
Caitlin Wood
in
Loans
Caitlin graduated from Dawson College in 2009 and completed her Art History degree from Concordia University in 2013. She started working as a freelance writer for Loans Canada right after University, eventually working her way up to Chief Content Editor. Her work has led to a large expansion of the company's content department and she manages a staff of talented writers who are passionate about educating Canadian consumers about credit, debt, and all things personal finance. With over five ...
---