If I File for Bankruptcy, Who Will Know?
Bankruptcy is never something that we think will happen or something that we want to deal with, it is however, sometimes the best option when all other options fall short (click here for information about filing for bankruptcy in Canada). Depending on your financial situation and the severity of the problem you're experiencing, bankruptcy may actually be exactly what you need to get your life back in order. While bankruptcy should only be considered when all other options have been exhausted, you should always try to remain as positive as possible as taking the necessary steps to dealing with you debt issues is an admirable decision.
Unfortunately bankruptcy has a bad reputation and while you may know that it was the best solution for your situation and the best decision you could have made, outsiders may still judge you. To alleviate some of the embarrassment and help you deal with social issues that come with filing for bankruptcy, we've put together a guide that illustrates who will have access to information about your bankruptcy and why they need to know.
Who Must Know About Your Bankruptcy?
According to Canadian law, including the Bankruptcy and Insolvency Act there are several individuals or entities that are entitled to know about your bankruptcy status. The following entities legally have access to information about your bankruptcy because it may affect their interactions with you.
Potential lenders. This includes any person or institution that you are likely to get financial assistant from while your bankruptcy status is still in effect. Bankruptcy has a serious and negative effect on your finances, credit history and credit score. In the eyes of a potential lender this typically makes you a high risk borrower, which will affect your ability to borrow any amount of money.
Creditors. The creditors who you are working with when you file for bankruptcy will receive a detailed report from your bankruptcy trustee. If you apply for new credit after you've filed for bankruptcy those potential new creditors will also know about your bankruptcy because it is recorded on your credit report.
The federal government. The federal government maintains a list of individuals who are bankrupt in their bankruptcy records. Licensed bankruptcy trustees must submit a list of individuals who have filed for bankruptcy to the superintendent of the bankruptcy. Any debt that is forgiven is the process must be reported to the Canada Revenue Agency as it is considered taxable income.
Credit bureaus. The credit bureaus (Equifax and TransUnion are the two major bureaus in Canada) will automatically know about you filing for bankruptcy because they receive information from the Office of the Superintendent of Bankruptcy. The credit bureaus record your bankruptcy on your credit report and anyone who has access to it will also know that you've filed for bankruptcy. This information typically remains on your credit report for 7 years and will affect your creditworthiness.
Can I Prevent Anyone From Knowing?
Unfortunately the issue with bankruptcy is that it's public domain, the reports that the Office of the Superintendent of Bankruptcy keeps are open to the public. This means anyone who really wants information about you can easily find it and it's essentially impossible to stop them. While we understand that this may seem like it's a violation your privacy, in general there aren't many people who are willing to go through public records just to find out that you've field for bankruptcy. In general you shouldn't use this as an excuse to not file for bankruptcy, especially if it's imperative to your financial future.
Avoid the Myth of Bankruptcy
Depending on who you've been talking to you might have one of two extremely different points of view about filing for bankruptcy. Typically people either believe that bankruptcy will either ruin them financially for the rest of their lives or that they'll be able to recover quickly. Neither is technically true.
Bankruptcy won't ruin your life for forever. And it's not easy to recover from. It falls somewhere in between the two and usually depends on the person and what state their finances are in. Your bankruptcy will remain on your credit report for up to 7 years; this means it will be difficult for you to advance financially for up to 7 years. However it's not impossible to recover and countless individuals have been able to recover from bankruptcy and move on to live successful lives. It's really up to you and how you deal with the situation; we always suggest seeking professional help should you feel like you can't handle bankruptcy on your own.
Get the Help You Need
Considering the above information, if bankruptcy is the best option available you, you should not let potential embarrassment prevent you from taking back control of your life and your finances. Always exhaust all other options before you file for bankruptcy, while it's an option that many people need to take, if it can be avoided, it should be.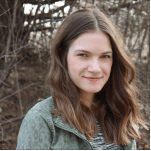 Posted by
Caitlin Wood
in
Debt
Caitlin graduated from Dawson College in 2009 and completed her Art History degree from Concordia University in 2013. She started working as a freelance writer for Loans Canada right after University, eventually working her way up to Chief Content Editor. Her work has led to a large expansion of the company's content department and she manages a staff of talented writers who are passionate about educating Canadian consumers about credit, debt, and all things personal finance. With over five ...
---